The race for Champions League qualification heats up at Anfield on Sunday when Liverpool host Manchester United hoping to continue their good form and leapfrog the visitors to move into the top four.
With an intriguing contest in store, we talked to former Manchester United full-back Gary Neville to find out more about where Sunday's game could be won and lost.
Will Raheem Sterling have too much pace for United or can Marouane Fellaini bully the Liverpool defence. Here we pick out six potentially decisive battles to look out for…
Could Carrick hold the key?
Gary Neville: The most fascinating thing for me will be the first 15 or 20 minutes when Louis van Gaal asks the centre-backs to split and for Michael Carrick to go and get the ball. They like to play with a controlled tempo out from the back with the defence splitting. I'm not quite convinced by that as a strategy for winning at Anfield because it's never worked for United.
We couldn't do it when we were at the top of the league so to think that we're going to do it on Sunday, that would be a bit of a mistake if that happens. Liverpool will be pressing high and the crowd will be up. Can United get out, will they get dispossessed? I always felt the first 20 minutes was defining at Anfield. You have to get through it.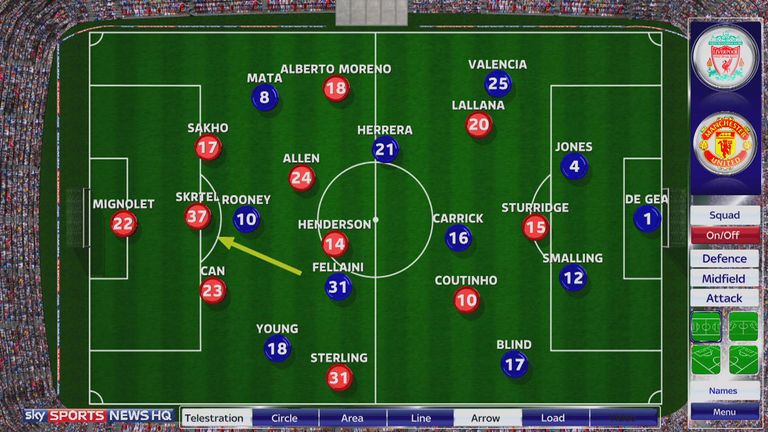 Fellaini v Can mismatch?
Gary Neville: Marouane Fellaini moving into that channel around Emre Can. I look at that as a key battle. How does he deal with such a massive physical presence who is brilliant at bringing the ball down out of the air.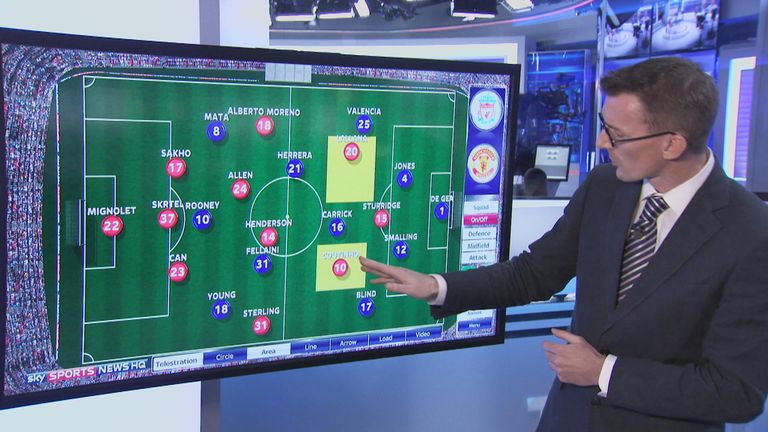 Balance of power in midfield
Gary Neville: Jordan Henderson and Joe Allen will be interesting in midfield. How will they play against Ander Herrera, Carrick and Fellaini if they play? How will United cut off those little pockets for the passes into Adam Lallana and Philippe Coutinho. There are so many things happening during this match for Liverpool and United to contend with.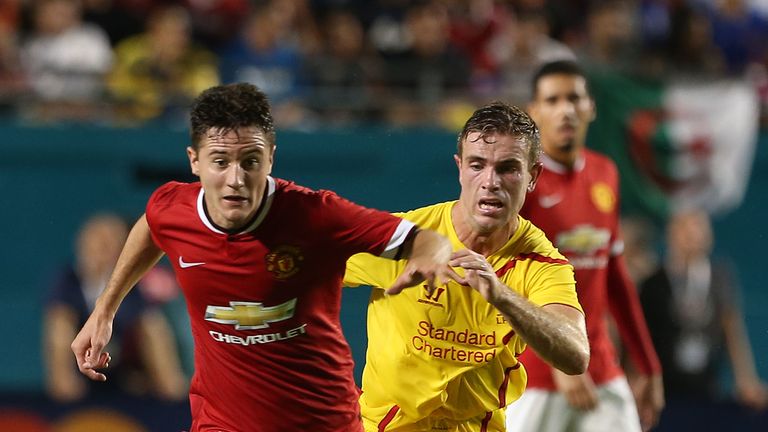 Battle on the flanks
Gary Neville: There is a decision to make on the other side with Angel di Maria because you can see Alberto Moreno maybe running off Juan Mata at Anfield.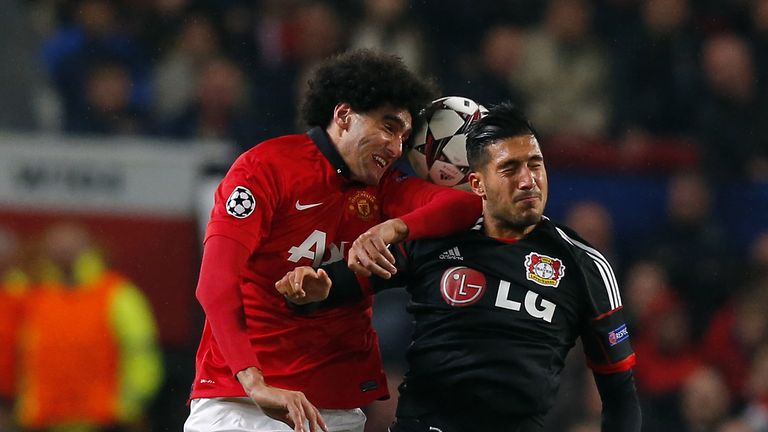 Where will Sterling play?
Gary Neville: If Daley Blind plays as a left-back, will Raheem Sterling play out there on the right? We can talk about Sterling's speed against Blind's intelligent positioning but the fact of the matter is that when it comes to a one-on-one battle you can see that being a bit of a mismatch.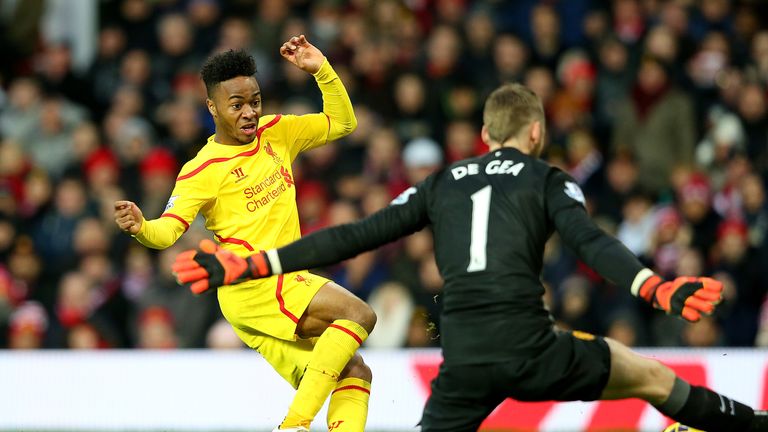 Can De Gea be beaten this time?
Gary Neville: If you think of the goalkeepers last time, Brad Jones struggled at Old Trafford and David de Gea was incredible to keep a clean sheet.
Liverpool v Man Utd is live on Sky Sports 1 HD from 12.30pm