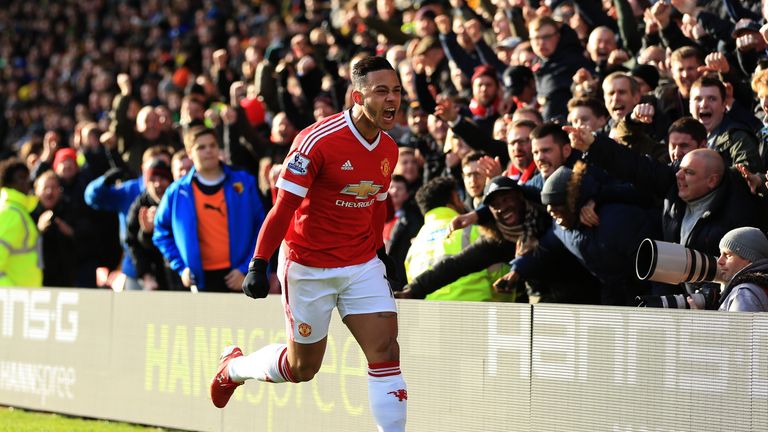 Louis van Gaal paid tribute to Memphis Depay after the forward's impressive performance in Manchester United's victory over Watford.
Van Gaal had singled out Depay for criticism before the match, suggesting that the summer signing had disappointed following his high-profile move from PSV Eindhoven.
But the Netherlands international responded in the best possible fashion by opening the scoring with a well-taken volley in the 11th minute at Vicarage Road.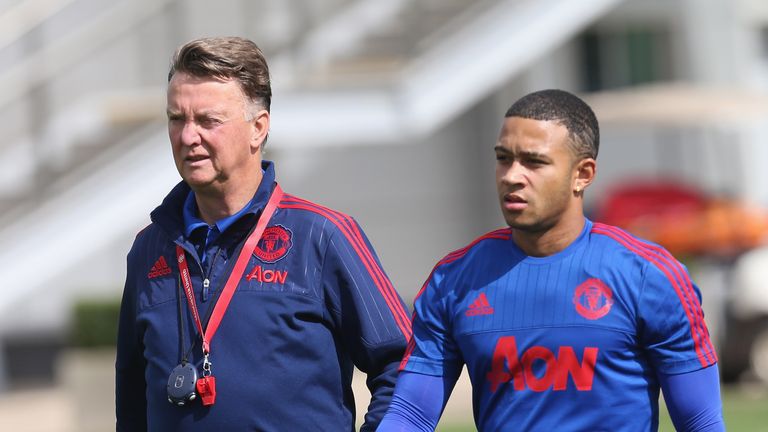 "The goal was superb," Van Gaal said. "A fantastic pass from Ander Herrera. He finished it very well. I think also the first half he played a very good game.
"The second half a little bit less, because he is six weeks out of the team and lacks some match rhythm so I can understand that.
"I think he played a very good match, like Jesse Lingard. The way we played, it suits them. That was good."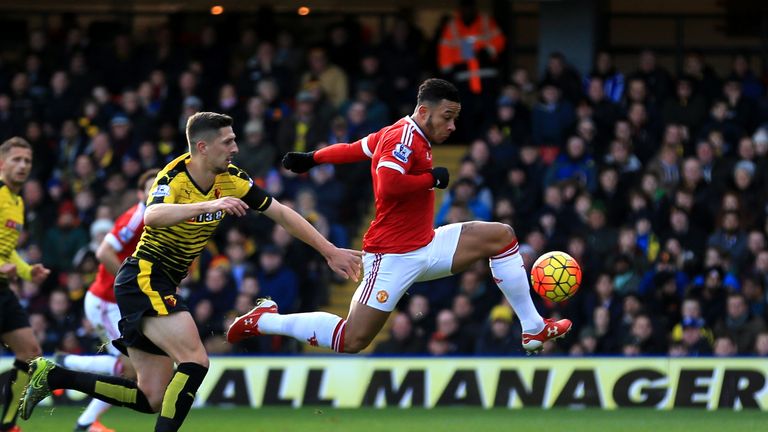 Depay played up front alongside Lingard in the absence of Wayne Rooney and Anthony Martial, and the goal was his first since United's 3-0 win over Sunderland on September 26.
Van Gaal was also impressed by the "amazing spirit" shown by his squad as they struck late to take the three points.
Bastian Schweinsteiger forced a stoppage time own goal from Troy Deeney three minutes after the Watford striker had levelled the score from the penalty spot, and Van Gaal praised the way his side responded to the disappointment of conceding.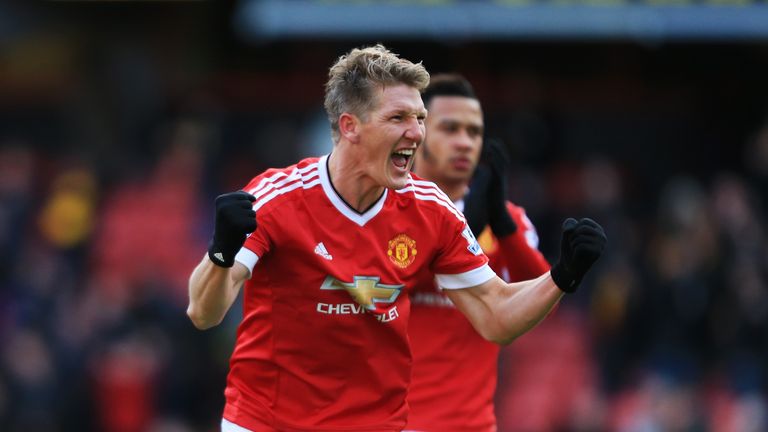 "I was amazed by the spirit in our team," Van Gaal added. "I'm very proud that I am the manager. It was a short time to play after the penalty but you have seen also the spirit of my team.
"It was amazing because even after the penalty we gave another injection into the game. In five minutes we had possibilities and scored a goal, which was the consequences of the spirit.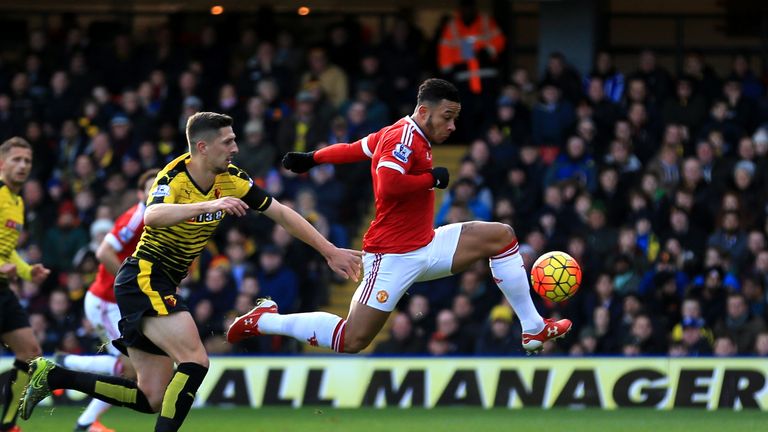 "I have to give the credit to Schweinsteiger [for the winning goal], he shoots the goal there and the defender [Deeney] wants to stop the ball. I think it's a goal for Schweinsteiger."
United were sluggish after Depay's opener as they allowed Watford to grow into the game, and despite the win van Gaal feels there was room for improvement.
"I think we didn't play so good offensively," Van Gaal said. "We created a lot of chances and we could have finished the game much earlier when you saw the chances that Lingard had.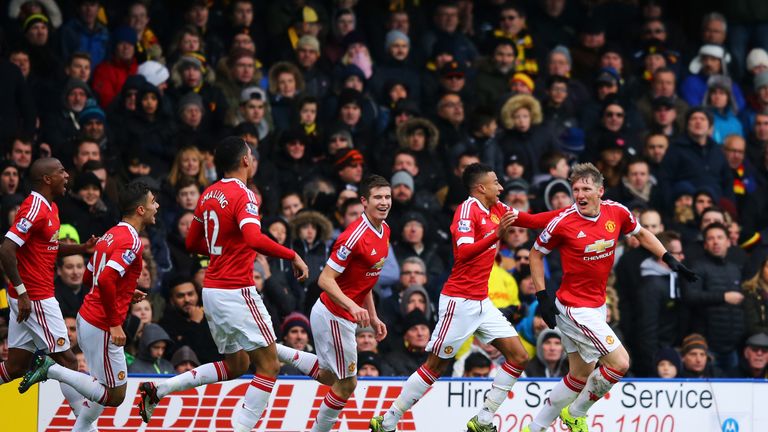 "We didn't play so well in ball possession, but we did play very well when the opposition had the ball. We didn't give away many chances and also the penalty, but I expect better than today for our positional game."