Manchester United manager Louis van Gaal says the club's fans should be happy that his side have halted their run of poor results with back-to-back victories.
United have regularly been criticised for their style of play this season and Old Trafford great Paul Scholes was the latest to air his views after Saturday's 1-0 FA Cup third-round win against Sheffield United, thanks to a stoppage-time penalty.

Van Gaal claims a desire to beat the traffic, rather than frustration at the quality of performance, was the reason many supporters could be seen streaming for the exit long before Wayne Rooney's spot-kick settled the tie.
And the Dutchman says he is just happy that, after a terrible December run, his team followed up the Premier League victory over Swansea with another success.
"You can be very negative but we are in the next round," said Van Gaal. "We have won two matches in a row, out of a very bad period, so you have to be happy as a fan of Manchester United.
"I think that you always have to take into account how your opponent is playing and our opponent was defending with 10 players behind the ball.
"We have won two times in a row and maybe it shall give us a boost, you never know."
When asked to account for the mass exodus, Van Gaal added: "They are not thinking that we would score, I think, and maybe also because of the traffic that they leave the stadium a few minutes early.
"There are many reasons to leave a stadium at the last minute.
"Me, as a manager, when I was looking at matches to analyse our opponent, I have done that. In the beginning of my years as a manager, then I would leave the stadium five minutes before the end. You never know what is the reason.
"I think the fans have supported our team. It is not an easy time now, so I think the fans were there also. How many stadiums were like our stadium - full, I think?
"You can mention how they leave, but you can also mention how they come to the stadium to watch this FA Cup match."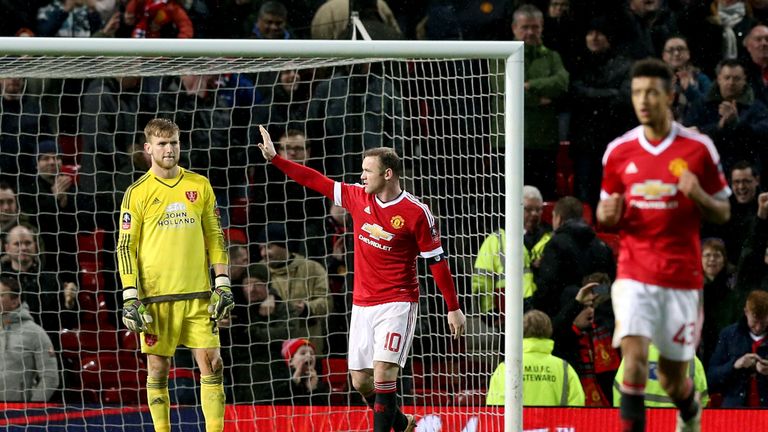 Shots from United were scarce on Saturday and Van Gaal said he could understand the sarcastic jeers that greeted a second-half effort from Memphis Depay.
"Yes, I can understand that because it was a fact that we were not shooting too much or were not able to shoot at the goal so much," said Van Gaal.
"That they were ironic, I can imagine. Because it was our first shot after 20 minutes."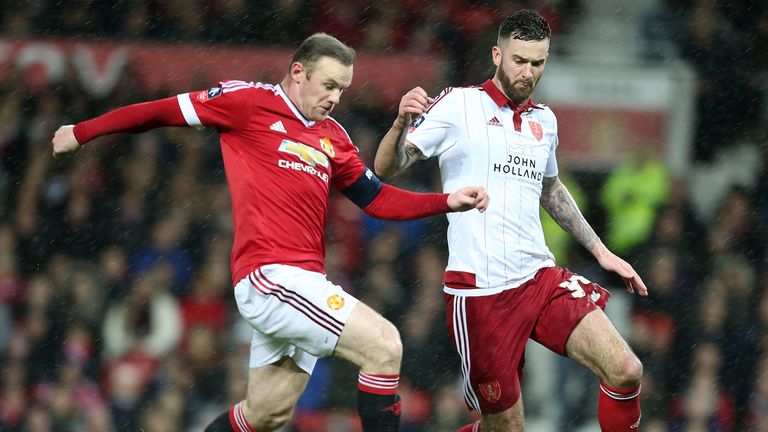 Scholes - who won 25 trophies with United including 11 Premier League titles - was critical of Saturday's display and claimed that even Van Gaal and the players had looked bored during the game.
But Van Gaal refused to be drawn into a war of words and said: "What do I have to do now? React to Paul Scholes? Do you want that?"
United will now bid for a third win in a row at Newcastle on Tuesday night and Van Gaal said: "Now we are playing away, it's also different, and Newcastle United is playing very well, I think.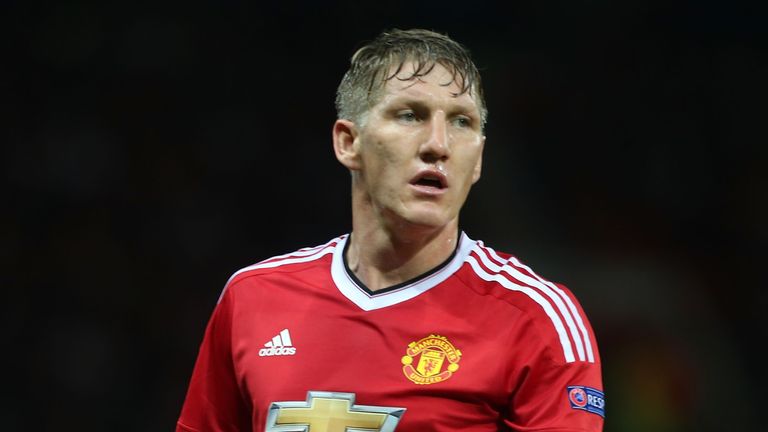 "I see their game against Arsenal [a 1-0 loss] and they played very well, but they didn't win and that's the most important thing in football. I don't hope that they win against us, we have to beat them."
However, United will be without midfielder Bastian Schweinsteiger, who was injured on Saturday and would have been taken off, had Van Gaal not already used all his substitutes.