Paul Parker believes Tim Sherwood rather than Jose Mourinho should replace Louis van Gaal as Manchester United manager until the end of the season.
Van Gaal's position has come under intense scrutiny in recent months, with widespread reports in the national press claiming Mourinho is set to land a three-year deal to replace the Dutchman at a salary of £15m-a-year.
Last Saturday's 2-1 defeat at relegation-threatened Sunderland left United six points behind Manchester City in the fourth and final Champions League spot with 12 matches of the season remaining. 
But Parker, who played for United between 1991 and 1996, is not convinced Mourinho has the right experience to help the team out of their current plight.
The former England defender believes ex-Aston Villa and Tottenham manager Sherwood is the man to provide United with the perfect short-term fix if they decide to part ways with Van Gaal before the end of the season.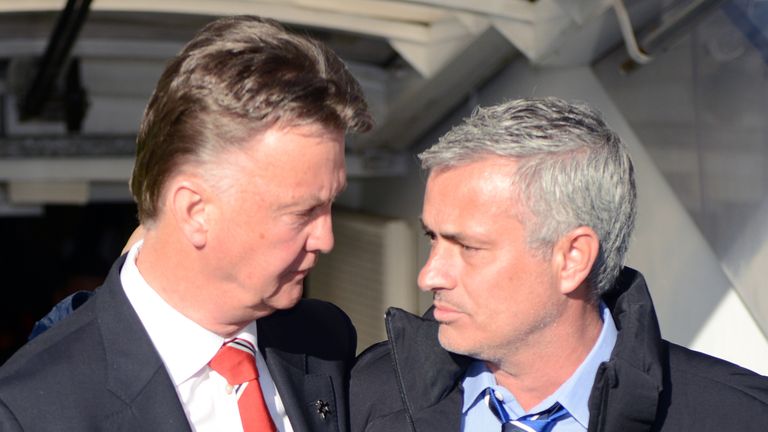 "United went from bad to worse this weekend. They certainly don't look like a team about to surge back into form and make a run into the top four of the Premier League. But bringing in Jose Mourinho? That is absolutely not the answer," he wrote in his Eurosport column.
"So to suggest that he could walk into a crisis situation at United and turn it around is absurd. That's something he's never done in his career, and this really wouldn't be the time to start. He's lost a huge amount of respect in the game, and I suspect the players at United hate the idea of him taking over.
"Frankly, given how unhappy the players are right now, they'd be better off bringing in Tim Sherwood between now and the end of the season: someone to soft soap the players, give them a bit of a cuddle, get them feeling good about themselves once again. 
"Sadly, as we've seen with Tim, those sorts of managers don't work long term. And United need to start thinking about the long term as soon as possible, because if not they face the ultimate danger: turning into the new Liverpool."
He added: "None of the other available big name managers currently out of work would fit the bill either. You could give someone like Fabio Capello a call, but he'd have all the same problems that Van Gaal has faced. He's too old school, he doesn't understand the modern game and how players need to be handled today. 
"There are plenty of guys out there who do - Diego Simeone, say, or Mauricio Pochettino - but none of them are going to leave at this stage of the season. There is just nobody out there who could come in, lift the dressing room, and then go on to build a brighter future for United."