Manchester United manager Louis van Gaal accepts he "cannot afford" to lose any of the club's four remaining fixtures this season.
With three matches remaining in their Premier League season, United sit four points behind fourth-placed Manchester City in the race for Champions League qualification. 
Maximum points against Norwich, West Ham and Bournemouth could give United a chance of leapfrogging City before they face Crystal Palace in the FA Cup final on May 21.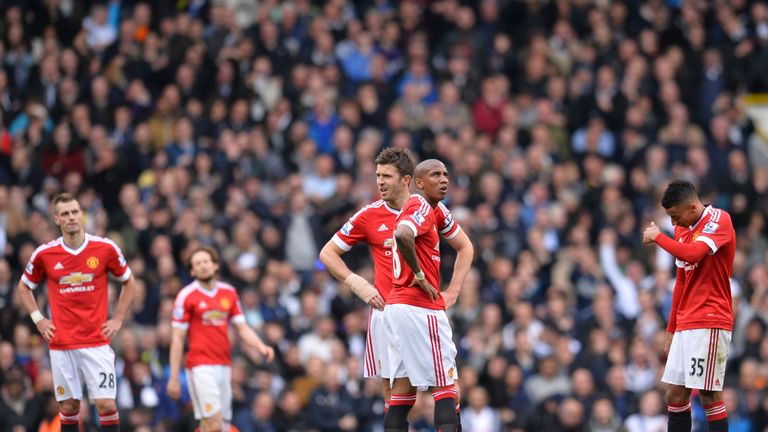 Asked to ponder the implications of falling short in both league and cup, Van Gaal said: "I cannot afford it and Manchester United cannot afford it, but in sport you can win and lose.
"It's hard to accept, but it is the truth. We have to win our matches because otherwise we cannot be in the first four - that's the pressure that we have. We have to fight until the end.
"We are always able to do that, I think, that's my belief, because of our quality. I want to win the [FA Cup] also, not only the [Champions League] qualification, because I think the FA Cup is a very important title in England.
"The pressure is high for everybody but also for Norwich because they have to win otherwise they can say goodbye to the Premier League."
Norwich are currently battling to avoid joining Aston Villa in the Sky Bet Championship and will be hoping to replicate their 2-1 success over United achieved earlier in the campaign at Old Trafford. 
That result, which came in the midst of United's bleak and winless December, had not escaped Van Gaal's attention either ahead of the trip to Carrow Road. 
"They won at Old Trafford, so we have to take revenge," he said.
"It's always difficult to fight against a team that fights to maintain their position in the Premier League from relegation.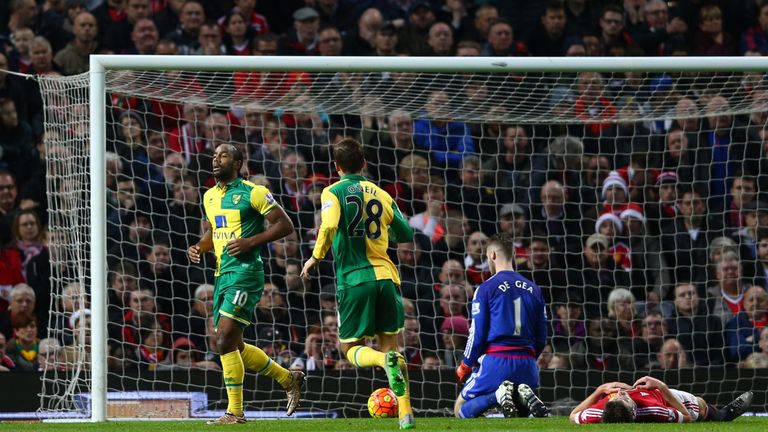 "That's always very difficult to fight against, but that is not an excuse. We have to cope with that.
"It shall be a very tough game but in spite of that we have to win."