Jose Mourinho is expected to sign a deal to become Manchester United manager in the next 48 hours.
Negotiations between Mourinho's agent, Jorge Mendes, and Manchester United executive vice-chairman Ed Woodward have been swift and having been scheduled to meet in London on Tuesday to discuss a deal in person, Sky sources have confirmed the pair are already close to reaching an agreement after talks via phone and email on Monday night.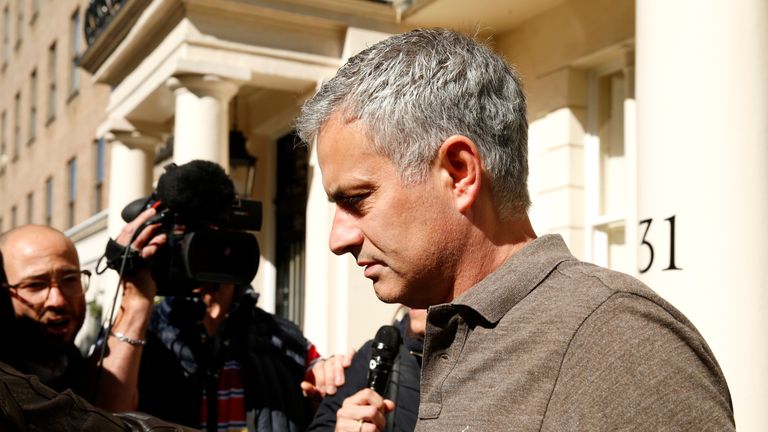 Manchester United's lawyers have now been instructed to draw up a draft contract, meaning the scheduled talks between Woodward and Mendes in London may not be needed after all. 
Sources close to the deal have told Sky Sports News HQ the negotiations were "easy", mainly due to Mourinho's overwhelming desire to become Manchester United manager, and they expect a deal to be signed in the next 48 hours. An official presentation confirming Mourinho's appointment could be scheduled for later this week.
SSNHQ has been told Mourinho is not too concerned with the financial elements of the deal and that his motivation is the challenge of restoring Manchester United to the top of European football. 
He hopes to be presented to the media this week, as he is scheduled to appear as a lecturer at a post-graduate course in High Performance Football Coaching in Portugal next Monday and Tuesday, before travelling to Montreal for the Canadian Grand Prix on a pre-arranged sponsorship event.
After that, Mourinho will return to England, where his sole focus will be preparing for the coming season, and United's assault on the summer transfer market.