Zlatan Ibrahimovic has revealed he previously had offers to join Arsenal and Manchester City before eventually moving to the Premier League this summer.
The Manchester United striker also described Old Trafford boss Jose Mourinho as a "mastermind" who knows how to get the best out of him.
Ibrahimovic has made a strong start to his United career, scoring four times in his first four appearances.


And while he may have been a Premier League player earlier in his career, the 34-year-old striker was keen to again work with Mourinho following their successful partnership at Inter.
"I was close to moving to the Premier League twice - once with Arsenal and then Manchester City.
"But it never happened and I don't need to play in the Premier League.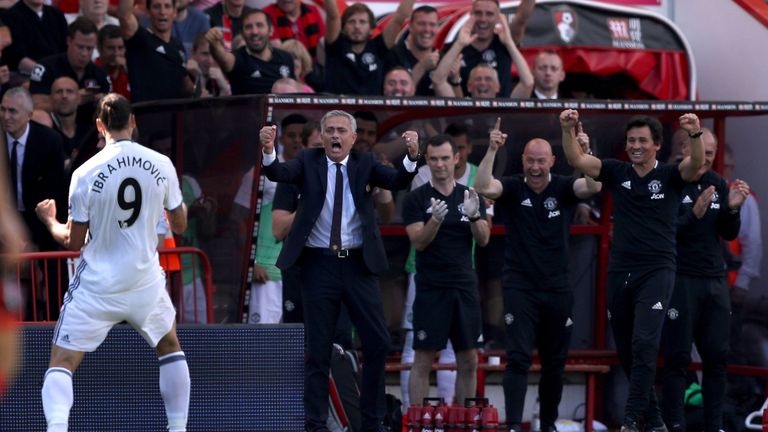 "Mourinho is the mastermind, the masterbrain. He knows what he needs to do to win. I learned a lot from him at Inter.
"Who wouldn't want to have Mourinho as manager?"
Watch Sky Sports' derby day extravaganza on Sep 10 - Man Utd v Man City and Celtic v Rangers - as part of our three months half price offer.