Former Chelsea manager Andre Villas-Boas says he "loved" Manchester United boss Jose Mourinho until he fell on his bad side.
Villas-Boas was Mourinho's assistant at both Porto and Chelsea, eventually pursuing his own career as a manager at Portuguese club Academica before stints in charge of the Blues and London rivals Tottenham Hotspur. 
Although Mourinho inspired Villas-Boas to turn to management himself, the former Zenit St Petersburg boss has revealed it was not for the right reasons following a bust up while the pair worked together at Inter Milan.
"In my formative moments, working with Jose was the best time of my life. I was able to lean to many things and working with him takes you to another level," Villas-Boas said at the ASPIRE4SPORT and the Aspire Academy Global Summit in Amsterdam.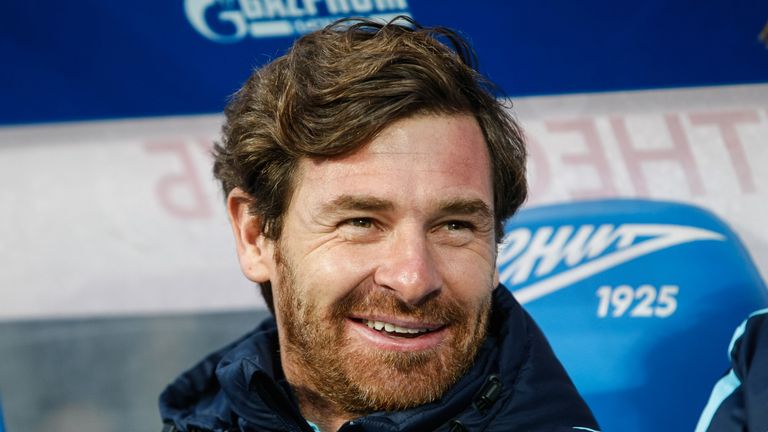 "You fall in love with him and he becomes your idol. I wanted to be like him, know everything that he knew and absorb all the information he was giving.
"Then you fall on the wrong side of Jose and that's when things change and you realise that you've been blinded by someone. He has this fascinating capability of getting the best out of you, which has good or bad consequences for people.
"My consequences were that as a result of the argument or disagreement we had, I started my coaching career." 
Villas-Boas followed in Mourinho's footsteps in becoming manager of Chelsea after departing Porto in 2011, but he failed to find success at Stamford Bridge and took charge of Spurs after being sacked in 2012.
"The Chelsea experience was too much too soon," he added. "I wasn't flexible as a manager at that time. I was communicative, but I wasn't flexible in my approach. At Tottenham I learnt to be different." 
Despite enjoying improved success at Zenit, Villas-Boas left the club earlier this year after winning the Russian cup in his final season in charge. 
You can watch England's tour of Bangladesh, plus Premier League football and the Japan Grand Prix on Sky Sports. Upgrade now and enjoy three months at half price!