Jose Mourinho says it is "unfair" that Manchester United have collected fewer points in the Premier League and is adamant their rivals are not better than his side.
United are 13 points behind leaders Chelsea and nine adrift of Manchester City in fourth place after four draws in their last five games, but Mourinho says his side have deserved more with some outstanding defensive and goalkeeping displays denying them in recent weeks.
Tottenham are next to travel to Old Trafford as part of Super Sunday, live on Sky Sports 1 HD this weekend, but ahead of that Mourinho says there is no frustration on his part. He believes more wins will come and is happy with the "evolution" of his side so far this season.
"I find it unfair, I find that we should have much more points than we have because you look at the table and it looks like other teams are better than us which, in my opinion, is not true," he told Geoff Shreeves in an exclusive interview for Sky Sports News HQ.
"So many draws that we deserve victories. If you could transform these draws into victories we would be very close to the top of the league, in between the top three or top four so I find more unfair but there is only one way - keep working.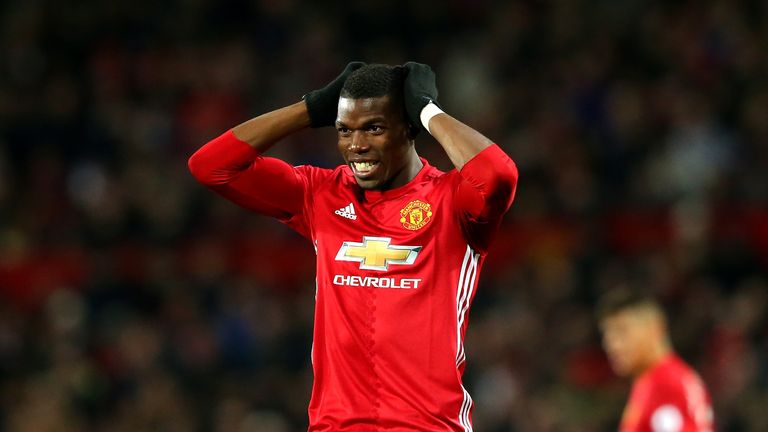 "I am very happy with the evolution of the team. I am very happy with the difference between the team I inherited and the team which is playing now and I keep saying the same: when you play very, very well you can expect good things to arrive so no frustration, just hope."
Mourinho said he is "totally convinced" that United will start converting draws into wins and believes that, in terms of style of football and how they set up, the team are ahead of schedule and are exceeding his initial expectations.
"In terms of the equality of our game and the organisation of our football I think we are above what I would expect," he said. "The evolution was really good.
"In terms of results I am used to different results. I am used to a different kind of profile as a team, the team that scores one goal and doesn't concede, the team that is very efficient and not in need of so much ball possession and control to have opportunities to score and score.
"I am just a bit disappointed with that because I see teams in the Premier League - they are not comparable to us in terms of the quality of their game and they have much more points than us."
Mourinho says he knows United supporters and owners are keen to see free-flowing and attacking football and the Portuguese is determined to provide that.
While United have been frustrated by teams on a number of occasions this season, he insists he is not worried because of how well the team have actually been playing.


Asked what aspects of his side's performances have pleased him most recently, he said: "The dominancy, the quality, the beauty of our football. The objective of our football. We are not a team that defends and waits for an opponent's mistake.
"I know [how] to build these teams, I did before. Being very pragmatic, that was not our choice. That is not something that Manchester United fans and owners want, that is not something I want for this project so we are going in a different direction and we are not going to change.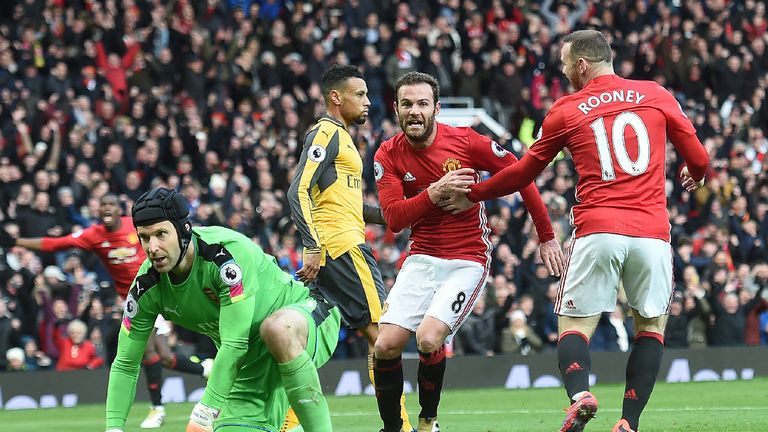 "I had teams with bad results and bad performances and it is much more difficult because you are not sure of what you want, you have doubts, you have lots of questions marks. You question yourself if it is the best way to follow and question yourself if there is change needed to try to play better because to play better brings you better results.
"In this case it is easier because there is no doubts. We play well, the organisation is good, the players are happy with the way we play, they believe in what we do so it is much easier and it is just a wait for a better moment and a better moment will come."