Jose Mourinho tips Marcus Rashford to become Man Utd's record goalscorer
Last Updated: 09/01/17 1:35pm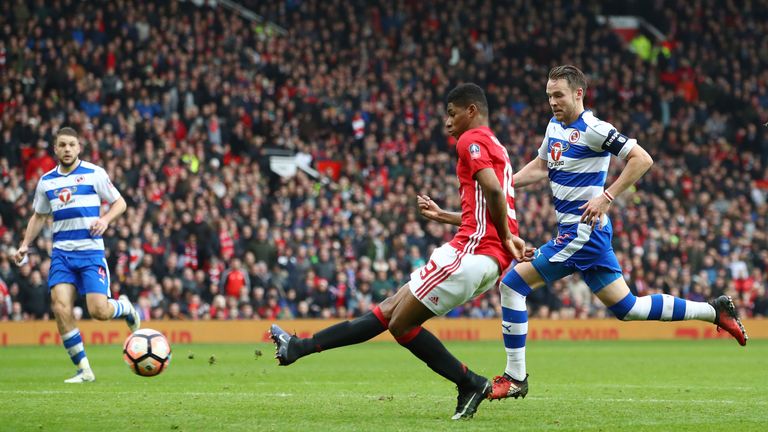 Jose Mourinho believes Marcus Rashford could one day surpass the Manchester United scoring feats of Sir Bobby Charlton and Wayne Rooney.
Saturday saw the spotlight fall on United greats past and present as Rooney netted his 249th goal for the club in the FA Cup match against Reading, equalling the record set by the legendary Charlton, who was watching from the main stand.
Mourinho believes it will be tough to get near the record mark in the modern era but has seen enough in 19-year-old Rashford to think he could go close.
"I don't know the distances, really, but I think the ones that are close are players that left United already," the Portuguese said.
"So, especially in modern football I see it is really difficult. I don't know, who knows?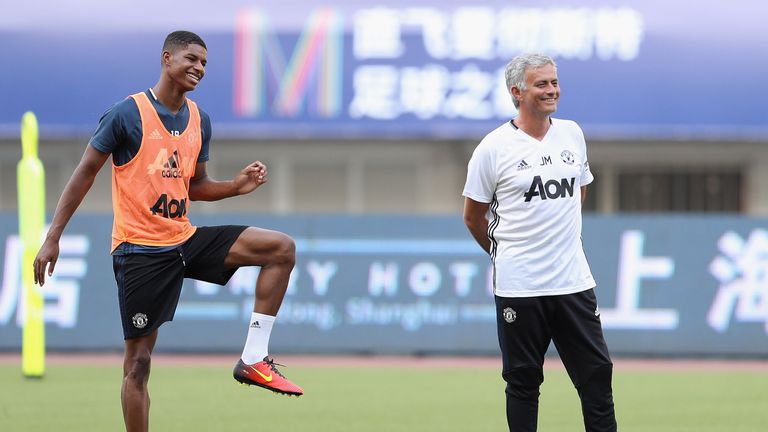 "Marcus, he is 19. If he plays Man United until the end of his career, maybe Marcus can do it but Rooney scored a lot of goals."
Rashford only made his debut last February but has netted 14 times for United. There had been a slump of late but he scored twice on his return to the starting line-up in Saturday's 4-0 win - his first goals in 18 United matches.
"I spoke with him at half-time," Mourinho said. "I told him that I don't care with the goals he missed in the first half because he had big responsibility in the way we were breaking their defensive line.
"He was playing so well for us. One more goal, one less goal - it doesn't change. But obviously for an attacking player to score a goal means happiness, means confidence, so it was good for him."
Rooney's 249th goal on his 543rd competitive appearance for United was a historic moment that led onlookers to wonder how high a bar he could set.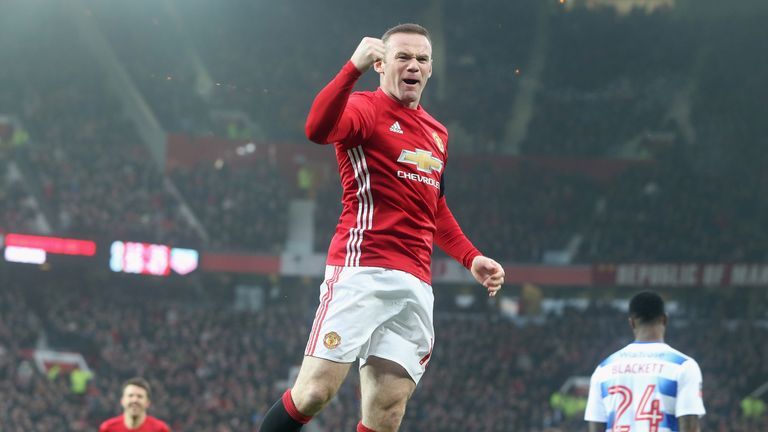 The 31-year-old recently pointed out that he was a long way from finished.
Asked how long Rooney has left at the top, Mourinho said: "I don't know, it depends on him, especially on his brain, on his desire.
"I think everything is about desire, more important than anything else, so I think he has motivation so if he keeps motivation he can play."
The United boss added: "When they take good care about themselves, when the wives help, when they train well, when the manager and the staff is intelligent enough to understand the difference between the body of a teenager or the body of a man of thirty-something - when there is a combination of factors, they can delay the end of their career.
"That's why we have Michael (Carrick), Zlatan (Ibrahimovic) and Wayne performing."
Rooney could be at the club until 2019 if the additional year in his deal is exercised - not that Mourinho has thought about how long he has left.
"I don't even know his current deal," the United boss said when asked about Rooney seeing out his deal at United.
"I am not worried with my players' contracts. I leave this to Mr Woodward (executive vice-chairman Ed Woodward) to deal with.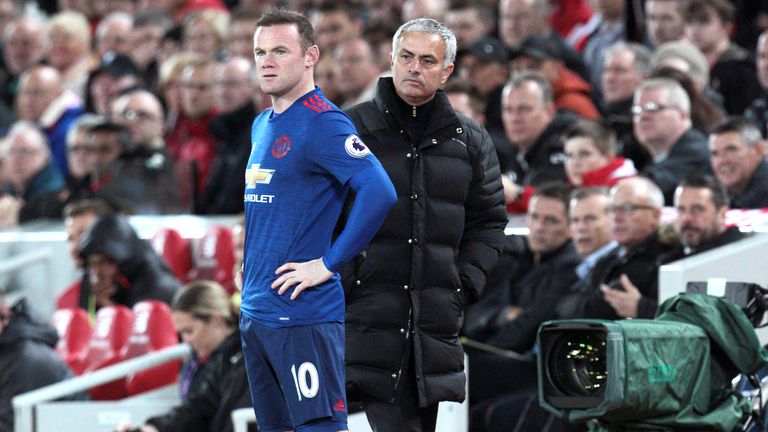 "I always had a good feeling with Rooney - a good professional, a team player. I saw him always sacrificing for the team.
"He played against me when I was in Real Madrid in Madrid. He played almost left-back. I always saw him sacrifice for the team and with me he is the same.
"He is on the bench, he comes in. He plays, he doesn't play, but always positive with the group, a good captain, so I am really happy."