Phil Jones says he was considering his future at Manchester United - until Jose Mourinho arrived at Old Trafford.
The defender struggled to make an impact on Mourinho's predecessor, Louis van Gaal, and Jones admits he thought he may have to move on to get regular football.
"For whatever reason he [Van Gaal] thought I needed to be fitter," Jones told the Manchester Evening News. "I had no problem with that, I just played the games. I did what I could do to get back in the team and unfortunately it didn't really work out under him.
"No question there were thoughts about my future. It was in the back of my mind. If you are not playing games, that speaks volumes."
But Jones - now a fixture in the heart of Manchester United's defence - says that in Mourinho, he finally has a manager who believes in him.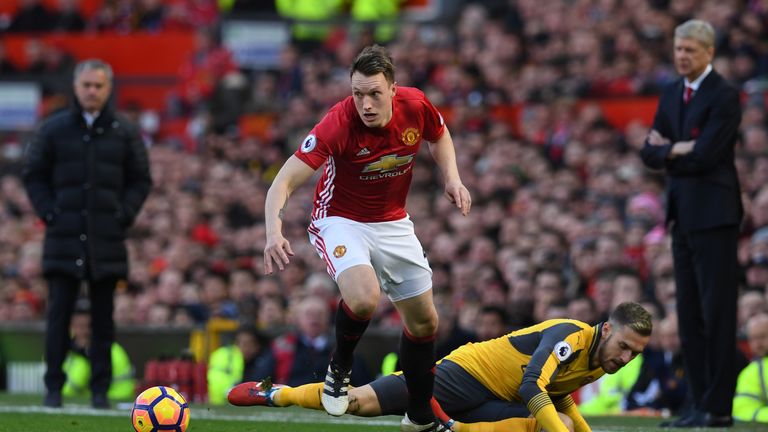 "I feel there have been only three managers who have every truly believed in me and understood me as a player," he added.
"That's not being critical of other managers but the only three were Sam Allardyce, Sir Alex Ferguson [who signed him for United] and now Jose Mourinho.
"They have all given me belief and confidence. I am not one who needs to be patted on the back every single day and told I am brilliant. Some players need that, I don't. But those three certainly gave me confidence."