Jose Mourinho said he "100 per cent" wants Wayne Rooney to stay at Manchester United next season as he addressed Everton's interest in signing his captain.
The 31-year-old, who has 16 months left on his £300,000-per-week contract, has been reportedly linked with a move away this summer after falling down the pecking order at Manchester United.
Sky Sports News HQ understands Everton did make an approach in the January transfer window to enquire about loaning Rooney for the rest of the season, but were rebuffed by United.
Ronald Koeman has confirmed Everton's interest in revisiting the topic this summer, but Mourinho wants to keep the England captain at Old Trafford.
"Until the end of season, 100 per cent he is with us," Mourinho said. "Next season, 100 per cent I'd like him to be with us but I don't give you 100 per cent as always the player is very important. I am the kind of manager who likes his players to be happy."
Mourinho pointed to the fact he was preparing to bring Rooney on prior to Zlatan Ibrahimovic's late winner in the EFL Cup final win over Southampton as a sign of his faith in the England captain, and said he is likely to feature against Bournemouth on Saturday.


"So Wayne Rooney to Everton, I only can say that in the final with the result 2-2 with the team in difficulties, with the team possibly going to play 40 more minutes Rooney was ready to go into the pitch," Mourinho said.
"So he's not the player we play in the last minute or to give a gift in the winning final, you trust and are going to play your crucial change which is the last one.
"He's selected for tomorrow with possibilities to play, start or be on the bench, so since the moment he decided to stay and to help the team and to fight for Manchester United he's an important player for us.
"I think by giving you these two little big details I'm telling you all the talk about Everton for me makes no sense."
When asked about Koeman's comments regarding a summer move for Rooney, Mourinho said: "He said the same for two months about Memphis Depay and then Memphis Depay went to Lyon and they didn't make any offer for him."
Mourinho also confirmed left-back Luke Shaw could see his first taste of Premier League action since a 0-0 draw against Burnley in October, after being included in the squad to face Bournemouth.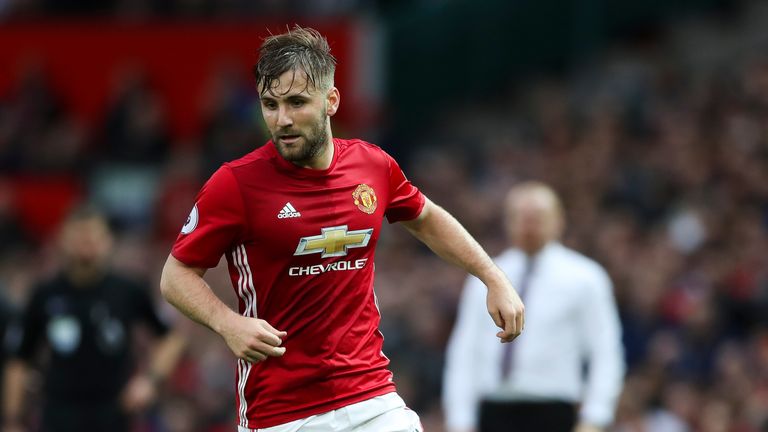 The Manchester United boss questioned the England international's mental toughness after he withdrew himself from selection for a 3-1 victory at Swansea in November, but on Friday praised the work Shaw has been putting in behind the scenes.
"Luke is working hard, he's trying to improve," Mourinho said. "He has improved from a physical point of view by good dedication and specific work.
"Now he needs some opportunities to feel alive, he needs minutes on the pitch to show evolution is not physical but globally because a player is not just a better physical condition.
"Luke Shaw is selected for tomorrow, so you won't need to have the guys at the Lowry taking pictures of the players, to see which ones are on the list."