Jose Mourinho has confirmed that Chris Smalling and Phil Jones have both suffered 'long-term' injuries.
The Manchester United duo picked up knocks while with England during the international break, and will join Paul Pogba on the sidelines for the Premier League visit of West Brom on Saturday.
Jones suffered a toe injury in a training ground incident (pictured above) with team-mate Smalling, who days later left the England squad with fitness problems of his own.
Smalling has since been spotted with his right leg in a brace and Mourinho said: "You know what happened in the English national team with Smalling and Jones, we know that we have also Paul Pogba injured.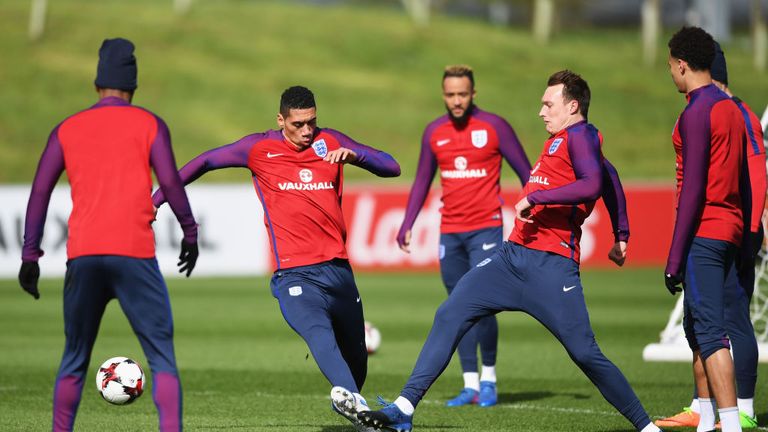 "I think clearly the two English boys are long-term injuries and Pogba I have no idea.
"But I repeat they're not important, the important ones are the players that are ready to play, I trust and are going to fight for us.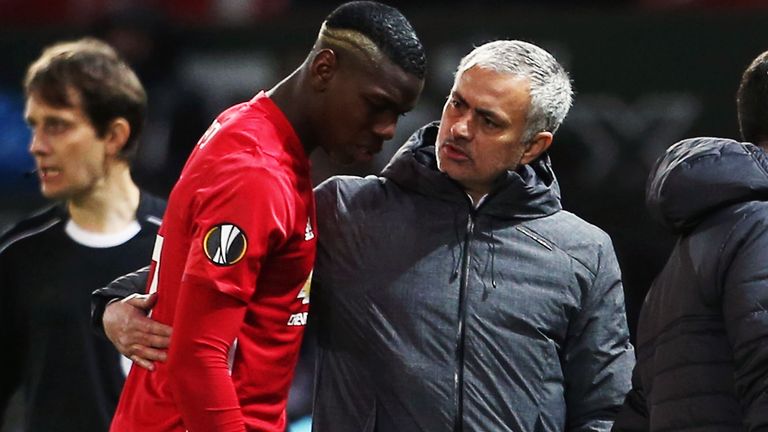 "We cannot be here crying or thinking about the players who are not available to play. You know Zlatan (Ibrahimovic) and (Ander) Herrera are suspended."
Mourinho took time during his press conference to express his admiration for Bastian Schweinsteiger, who moved to Chicago Fire earlier this week.
The switch ends a tortuous season for the German international who was exiled from the first team by Mourinho and forced to train on his own for three months.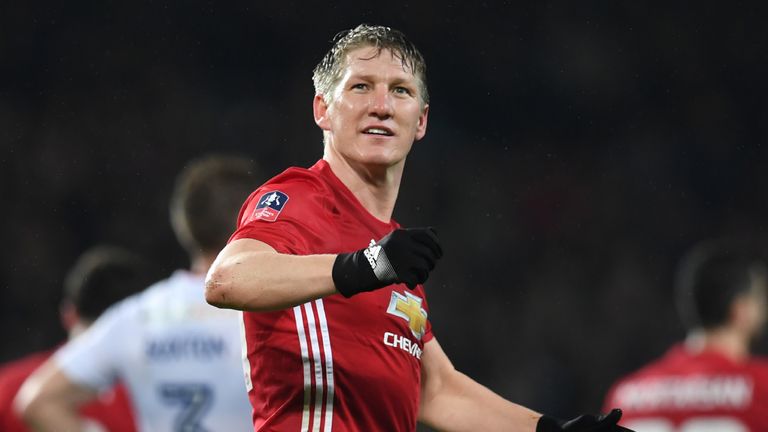 But Mourinho regrets his treatment of the World Cup winner and paid fulsome tribute to Schweinsteiger's dignity and professionalism.
He said: "He's in the category of players that I feel sorry for something I did to him. I don't want to speak about him as a player, I want to speak about him as a professional, as a human being.
"So I feel sorry for the first period with him, he knows that, because I told him. I will miss a good guy, a good professional, a very good influence in training.
"But I had to let him go and now publicly wish him and his wife a very happy life in Chicago."
Sky customers can now upgrade to Sky Sports and get 12 months for just £18 per month. Upgrade now!