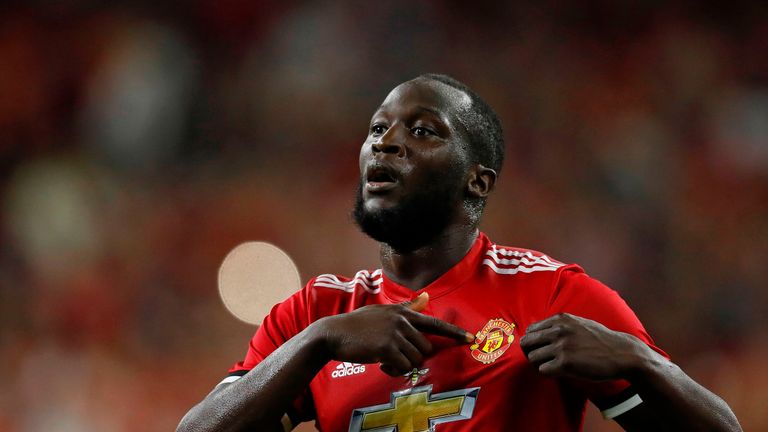 Romelu Lukaku admitted he could not turn down the opportunity to join Manchester United after hearing Jose Mourinho's plan to "rebuild the club".
Chelsea had initially appeared to be strong favourites to sign the Belgium international from Everton, only for United to swoop in and secure his signature for a fee that Sky sources understand could rise to £90m.
Mourinho was in charge when Lukaku was given the green light to leave Stamford Bridge, but three years on he now sees the striker as a key player at Old Trafford.
Despite videos appearing on social media of Lukaku in Los Angeles with his good friend and United midfielder Paul Pogba, the striker insists it was the influence of Mourinho rather than the France international that made him want to move to Old Trafford.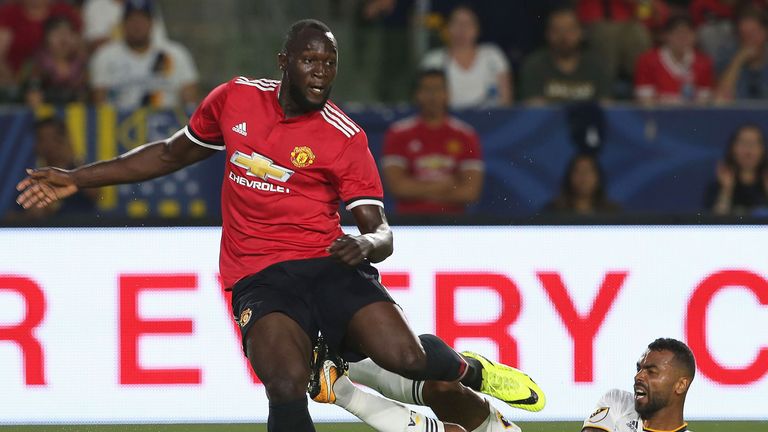 I always wanted to play for a club of this stature. Now I am here I want to take my chance
Romelu Lukaku
"We were just on holiday together," Lukaku said of the United and France midfielder. "At the end of the day, I had to make my own choices.
"It was the conversation I had with the manager that really convinced me the most, the plans and how he wanted to rebuild the club and he wanted me to be part of it.
"I am grateful for the chance."
Lukaku will be tasked with filling the hole by last season's top-scorer top scorer Zlatan Ibrahimovic, as well as the club's all-time leading marksman Wayne Rooney, following his return to Everton.
The 24-year-old's impressive goals ratio for Everton suggests he is ready to step up at Old Trafford, however, and the striker is keen to get started.
"It feels great [to be a United player]," Lukaku said in Washington. "It is something I always wanted.
"I always wanted to play for a club of this stature. Now I am here I want to take my chance and try to deliver as much as I could for the club.
"I don't want to talk about personal ambitions. I just want to work hard on a daily basis and win as many games as I can."