Phil Neville believes Chelsea's "horrendous" decision to sell Nemanja Matic has strengthened Manchester United's Premier League title bid.
The 28-year-old midfielder joined United from last season's champions in a deal believed to be worth £40m.
Speaking on The Debate, our new nightly show on Sky Sports Premier League, Neville said the addition of Matic "puts United in the driving seat ahead of Chelsea."
"I can't think of a reason why Chelsea would sell him," Neville said. "If Nathaniel Chalobah or Ruben Loftus-Cheek were still there they could get rid of Matic and play a younger kid.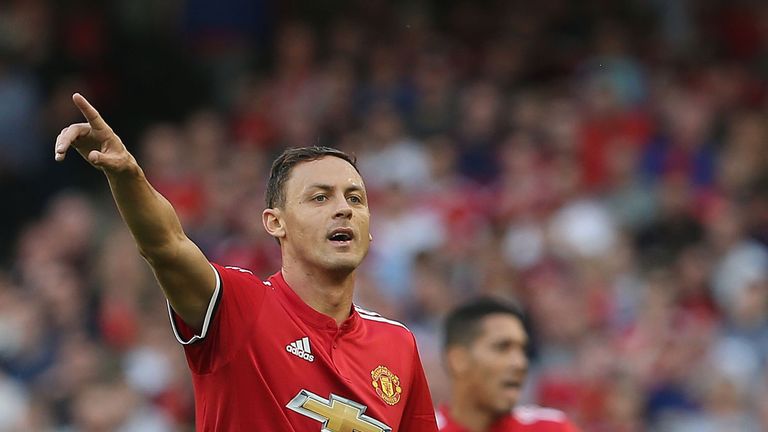 "You would applaud that but those players aren't even at the club now. They have weakened their own team and strengthened Manchester United, who now have a better chance of winning the Premier League than Chelsea.
"United were crying out for a central midfielder with the qualities of Nemanja Matic. He is probably the best in England alongside N'Golo Kante.
"Chelsea have broken up that partnership and strengthened their rivals. All of a sudden United are in the driving seat ahead of Chelsea to win the Premier League.


"Chelsea are weaker than last season - no Diego Costa, no Matic - and I'm concerned for them. Is Tiemoue Bakayoko a similar type of player to Matic? Will he gel alongside Kante?
"Matic has intelligence and experience of the Premier League. Bakayoko has not and I saw him in the Champions League last year. He was good in some games, inexperienced in others. He will take time to settle.
"I think the [Matic] sale at this moment in time, with that Chelsea squad, could cost them the league."
Neville also expects the arrival of Matic to help Paul Pogba fulfil his potential at Old Trafford.
"Every time we watched Pogba last season it was, 'Where do you play him?' Now there is no excuse," Neville added.
"He has somebody in there that will fill the holes when he vacates them, he has licence to go wherever he wants and he [Matic] will provide that stability for the back four. Of all the signings United have made, Matic is the best one.
"Pogba teased us last year. In some games it was, 'Wow', and in others it was 'Dear me'. This year is his year.
"Last season he reminded me at times of when United signed Juan Sebastian Veron. He was a brilliant midfield player, one of the best in the world, but he kept chasing the ball and vacating areas. That is difficult to play with and Pogba was like that last year.
"Pogba scored nine goals last season, I think he can get 15.
"It amazes me, why would you sell Matic to Manchester United? You are not only improving United in defensive midfield, you are making Pogba better, [Ander] Herrera better. It is a horrendous sale."
Watch The Debate every weeknight at 10pm on Sky Sports Premier League. Thursday's show features Paul Merson and Chris Kamara.