Chris Smalling says he is lucky to play with Romelu Lukaku and Harry Kane
By Mark Crellin
Last Updated: 04/10/17 11:07am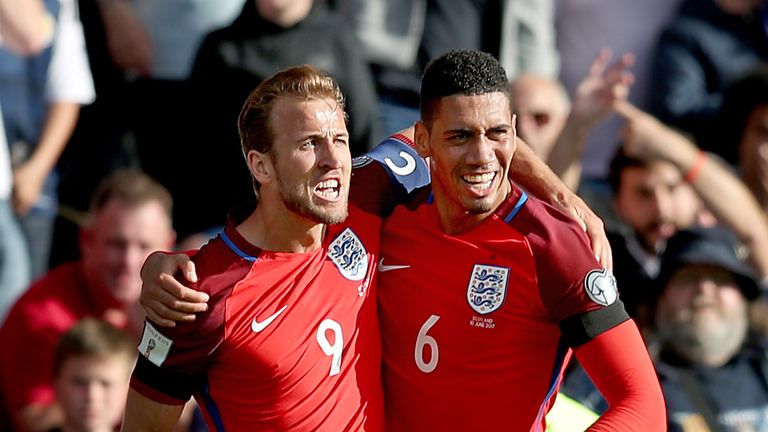 Chris Smalling says in-form strikers Romelu Lukaku and Harry Kane "have got near enough the full package".
Smalling plays with Lukaku for Manchester United and Kane for England and says the duo are among a select group of elite forwards.
"There aren't many players that you can compare either of them to," Smalling told Sky Sports.
"I think I am lucky that I have got Rom at United and, when we come away with England, if I can do my job and stop the goals going in, it is inevitable that we are going to score at least one or two up top."
Lukaku and Kane are both enjoying excellent seasons so far and Kane does not think either player has many deficiencies.
"I've gone against both of them, be it for Spurs and (Lukaku's former club) Everton, and obviously now Rom in training," said Smalling.
"They are both handfuls.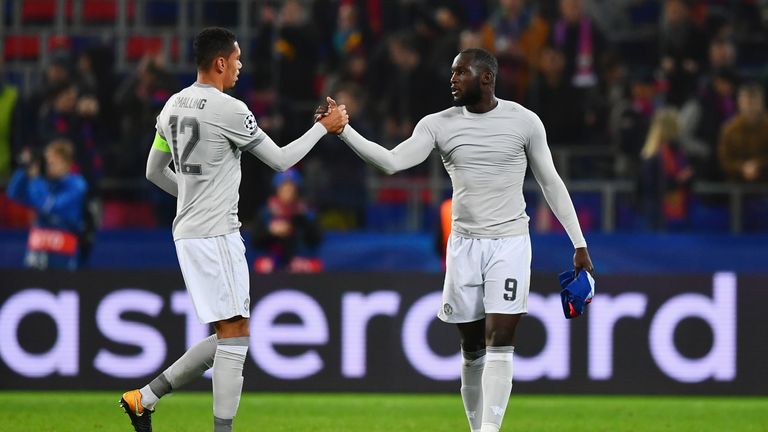 "I think they are two strikers who have got near enough the full package, which makes them so successful."
Saturday's 4-0 win over Crystal Palace was Smalling's first Premier League start of the season but he has featured regularly in other competitions and is enjoying the tussle for places.
"We are lucky that we have got four centre halves and, more often than not, we play one game a week," he said.
"I have been lucky the past couple of weeks to play all the games, but it is something you do have to accept.
"It isn't easy, I would much rather play every game but, if you put in a performance every week, you make it hard to change you.
"I think I am lucky to be at a top club and play for a top nation that has many opportunities to select good centre-backs.
"Be it United or England, there is always that competition, and that is what we need to keep improving."