Romelu Lukaku will battle Harry Kane for Golden Boot, says Jan Vertonghen
By Gary Cotterill and Alice Piper
Last Updated: 11/10/17 10:40am
Jan Vertonghen says Romelu Lukaku will challenge his club team-mate Harry Kane for this season's Golden Boot, and predicts the pair's battle will go down to the final game of the campaign.
Vertonghen set a new record as Belgium's most capped player when he surpassed former midfielder Jan Ceulemans' tally to make his 97th appearance in his side's 4-0 victory over Cyprus.
Lukaku scored his 16th international goal in 13 appearances in Tuesday's win and Vertonghen believes the 24-year-old will continue his blistering form for both club and country, as he compared the striker's talent with that of Spurs teammate Harry Kane.
"In my eyes it is difficult to split them. I think they will keep playing for the Golden Boot until the last game of the season like they did last year," Vertonghen said.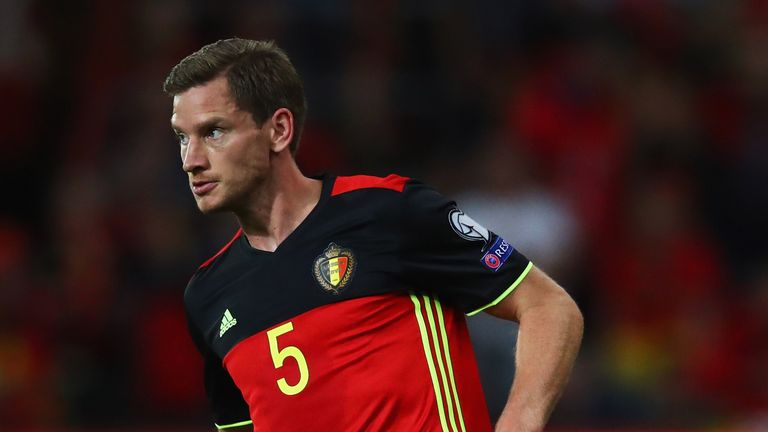 "Obviously Romelu is in great form. Harry is special as well. I can't find the words to describe them enough.
"They're both totally different, to be honest."
Liverpool face a tough task to contain Lukaku when they host Manchester United on Saturday, live on Sky.
The striker has scored seven Premier League goals from seven games since joining from Everton.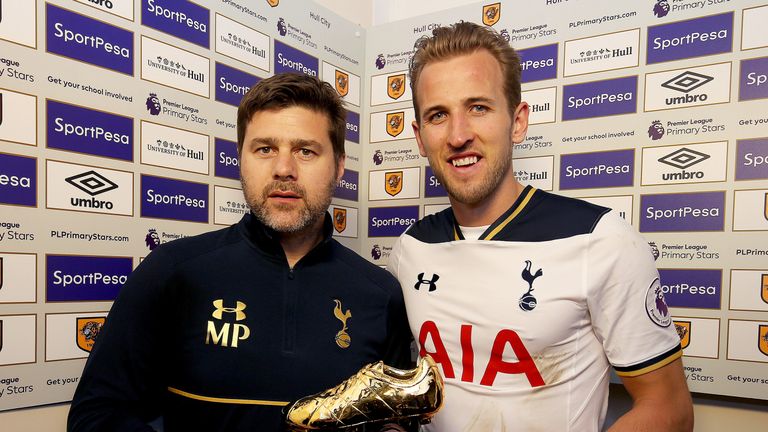 Kane, meanwhile, has netted six league goals this season and was this week named on the 30-man Ballon d'Or shortlist.
The 24-year-old retained the Golden Boot last season with 29 goals, four more than Lukaku managed for the Toffees.
"Harry has his qualities and Romelu has his and, to be fair, I would rather not play against them," Vertonghen added.
"I've got them both in my team so that's something, but in two weeks I have to face Romelu, so I will need my fellow centre-backs."
Belgium's victory over Cyprus capped an impressive World Cup qualifying campaign for Roberto Martinez's side, who scored 43 goals to top group H as they comfortably sealed a place in next summer's tournament.
Vertonghen expressed his pride at becoming his country's most capped player.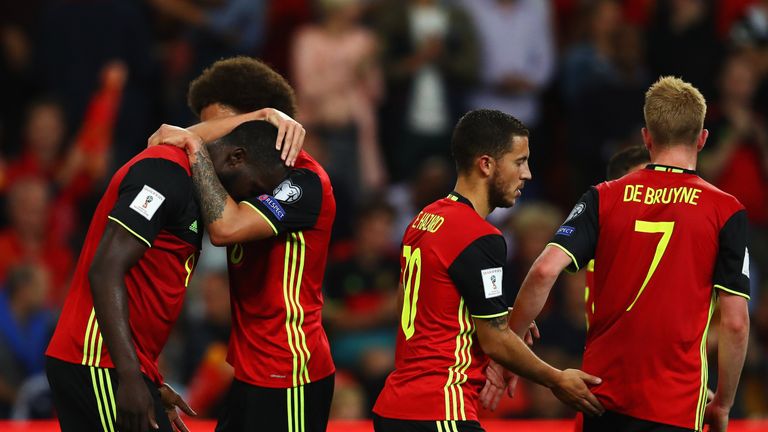 "I am actually a very proud Belgian today. I feel very honoured to get to this stage and to share this with my friends and teammates," he said.
"Ever since I have known football, actually the first video tape I watched, was a Belgian one from the qualifiers in '94 and to play for Belgium is an honour for me every time.
"To break the record is something to cherish, and I will."
The defender, who has scored eight goals since making his senior debut in 2007, says he has no plans to retire from international duty any time soon.
"We want to do well at the World Cup now and I will keep going for the national team for as long as I can," he said.
"I can't imagine not playing for the national team anymore so as long as I can, I will."