Bryan Robson predicts 'fierce' Liverpool v Manchester United clash
By Alice Piper
Last Updated: 14/10/17 12:01pm
Manchester United's longest-serving captain Bryan Robson is predicting a "fierce-paced" game when the Red Devils travel to Liverpool in this weekend's huge clash between the old rivals, live on Sky Sports Premier League.
United make the trip to Merseyside off the back of three wins and 11 goals from their last four league outings and occupy second in the table, level on points with their Manchester rivals and league leaders City.
Jose Mourinho's men sit five places and seven points above Jurgen Klopp's Reds, but Robson feels the hosts will be as fired up as their opponents and believes the team who enjoy the game more will ultimately triumph.
"It's a great game to play in. The atmosphere is always terrific over at Anfield and the players will be looking forward to the challenge, both sets of players," the former England midfielder told Sky Sports News.
"I'm sure it will start off with a fierce pace but these games are usually won by the team who can go and enjoy it, as well as being competitive.
"You always enjoy it as a player when you win but they were always tough games - you know what to expect before you go into these games. Tomorrow will be no different."
Liverpool go into the game with just one win from their past four and will be pleased to have seen the back of September - a month that brought mixed fortunes for the Reds.
They began last month with a 5-0 thumping at the hands of Manchester City and closed it with a 1-1 Champions League draw to Spartak Moscow.
"A lot of people are saying about Liverpool only winning one game in seven - but their players will be up for it," Robson said.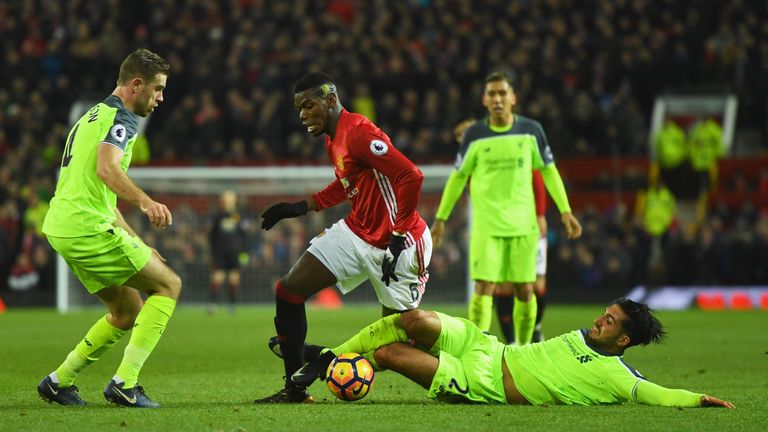 "They know what's at stake, but then the United players do as well.
"United have just got to go out and enjoy the game the way they've been doing since the start of the season and keep the run going, because the players are really confident and looking forward to the game."
Robson, who made 345 appearances and scored 74 goals for United, feels the side are in good shape ahead of their trip to Anfield.
"Most managers are coming out and saying about how many injuries they've picked up in international week but Jose Mourinho has put together a really good, strong squad, and no matter how he's rotated it so far this season, the players have done the job," the 60-year-old said.
"No matter what injuries we've got tomorrow [Saturday], the lads who come in will do a good job and I'm sure we can get a good result.
"I think the overall squad and the team he selects have played really well. We're looking solid.
"As the season is going on you can see the players are getting confident. We're scoring goals this year with [Marcus] Rashford and [Anthony] Martial joining in with [Romelu] Lukaku.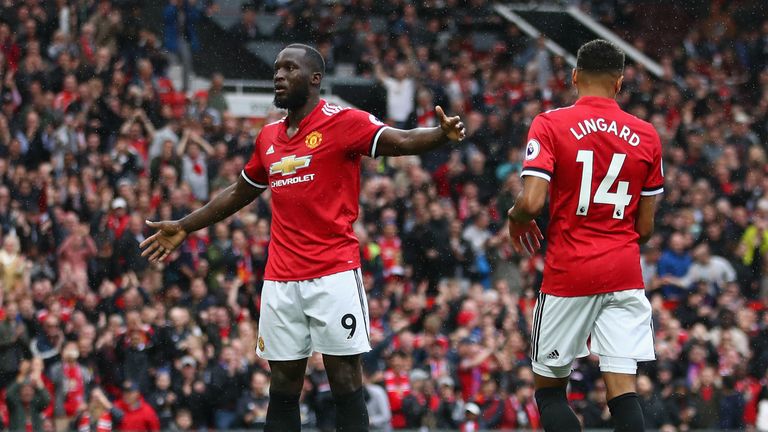 "On the front foot, we're looking very good. Defensively, we've looked really solid as the season has gone on, so hopefully they can pull all that together and put in a really great performance tomorrow."
Mourinho this week claimed he will treat the encounter like any other and is adamant his players will not be intimidated by the atmosphere.
But Robson says the fixture will mean more to both clubs' fans than the points it could bring.
"With Liverpool and Manchester United, with people involved with the clubs, they definitely think differently to that because the rivalry between the two clubs has been fierce over the years.
"It's only three points, no matter who you play, so it's a game against Liverpool and you want to play well and you want to try and get the three points.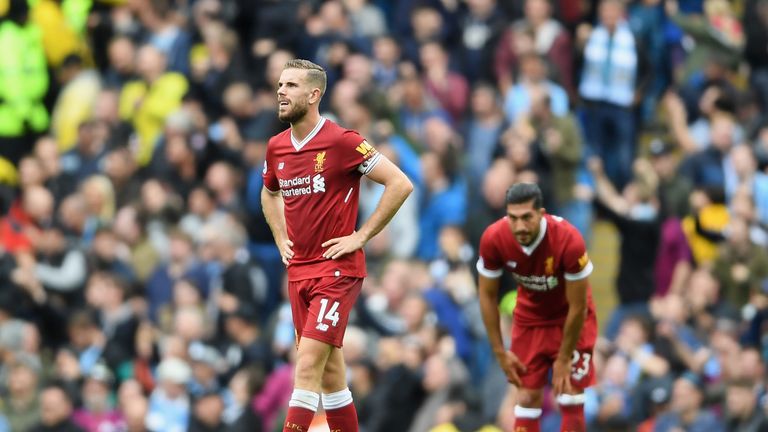 "I think that's taken a little bit of pressure away from the players to go and enjoy the game and try and keep this terrific run that they're on and keep it going.
"It is going to be a terrific game and I am sure it will be entertaining for both sets of fans."
Robson is confident United are strong title contenders but stressed there is a "hard season" ahead.
"I think we will definitely be there challenging.
"I think Manchester City are looking really exciting and powerful.
"Even though Chelsea have had a couple of defeats so far, you can't write them off, because it's a long, hard season.
"But I think United, right from the start of the season, have put themselves in a position where we can definitely challenge whoever is going to win the title, or whether we win it ourselves."