Manchester United manager Jose Mourinho has three big calls for Liverpool clash, says Gary Neville
Last Updated: 14/10/17 11:36am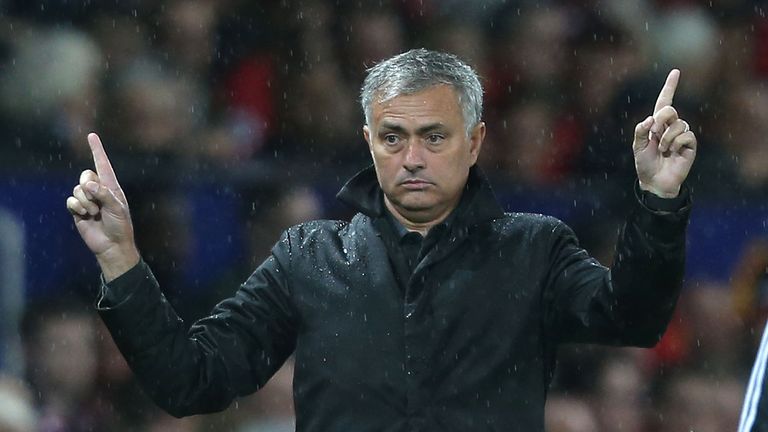 Manchester United manager Jose Mourinho has three selection dilemmas ahead of Saturday's clash with Liverpool, according to Gary Neville
Mourinho must make decisions on who to play at left-back and in the wide midfield positions at Anfield, with the other seven outfield players already decided, according to former United captain Neville.
"Midfield, I think it will be [Nemanja] Matic and [Ander] Herrera," Neville said.
"These six - [Phil] Jones, [Eric] Bailly, [Romelu] Lukaku, [Henrik] Mkhitaryan, [Juan] Mata and [Antonio] Valencia - will play.
"The question marks over the United team will be…. We know Jose will want to deal with Liverpool's main threats, which I think are [Philippe] Coutinho and [Mohamed] Salah.
"It is whether he thinks [Ashley] Young can handle Salah and whether he brings [Matteo] Darmian in. He might come in as he defends with his right foot and Salah making those runs.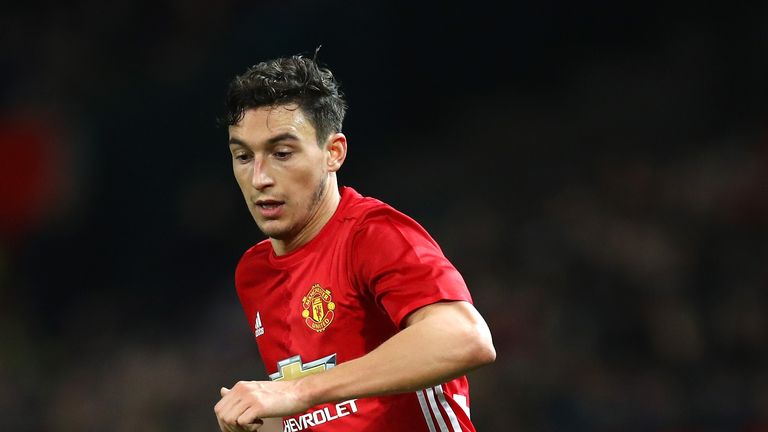 "So that could be a potential change and is he comfortable with [Marcus] Rashford, who has played for England and [Anthony] Martial has not? That has been a conundrum all season for Jose and to be fair, both of them have done brilliantly. I do not think you can go wrong with either one.
"Coutinho plays in that gap and space and with [Alberto] Moreno going forward, is Mata the person who can get back in there and then get up the pitch?
"So I wonder whether Jesse Lingard, or whether Rashford or Martial could go over that side, but those are the only questions for me.
"Who plays left back - I think it will be Darmian. On that right-hand side, I think it will be Mata. And then, is it Rashford or Martial?"
In contrast, Liverpool's starting XI is easier to pick, according to Jamie Carragher, especially following the hamstring injury that has sidelined forward Sadio Mane for six weeks.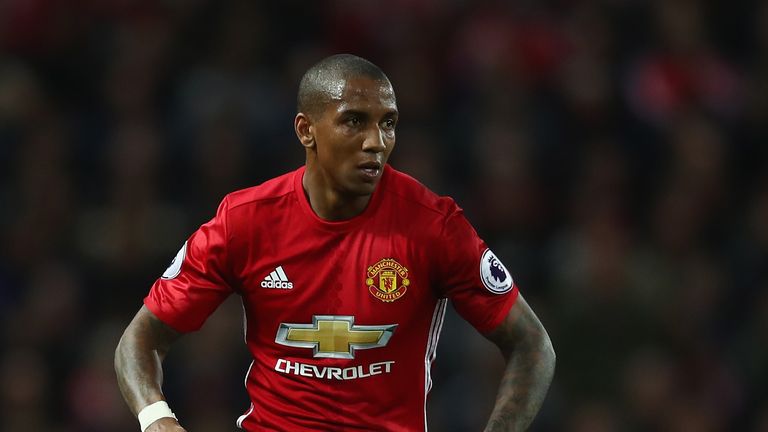 It is whether he thinks Young can handle Salah and whether he brings Darmian in
Gary Neville
That means manager Jurgen Klopp must decide who to replace the speedy Senegal international in the home team's forward line.
"Maybe it is a problem that people can predict Liverpool's line-up, as the Man Utd team have a lot more options," Carragher said.
"Mane last season when being out, the record was not great. That is one of the reasons they bought Salah, as there was never anyone who could fill that role when he was not there.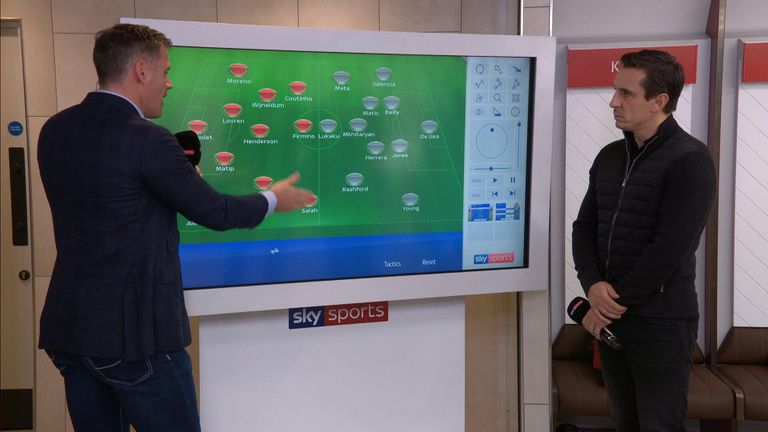 "Now they found a way of getting the two of them in the team with Mane on the left-hand side and Salah on the right. OK you still have that pace and penetration, maybe not quite at the same level as Mane, but he has made a brilliant start to his Premier League career.
"This man Coutinho has been playing more of a midfield three, so I think he just joins the front three and you go back to how Liverpool set up last season in terms of that front three.
"OK, Salah for Mane and you would say [Adam] Lallana is missing from that midfield three. And if you think of last season against Man Utd, he went with that three - Georginio Wijnaldum, Jordan Henderson and Emre Can.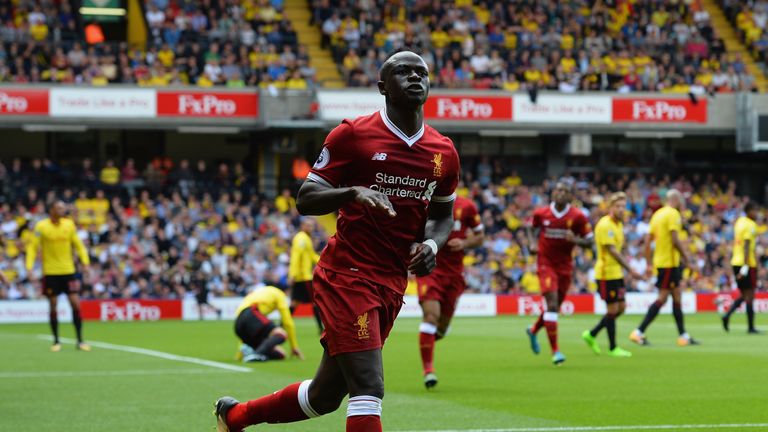 "And I think one of the reasons why I think he will do that is because you have two of your three midfield players in Can and Henderson who are 6ft plus.
"Man United could potentially dominate Liverpool on set pieces. We know that is a weakness for Liverpool, Jose Mourinho will be all over that, I am sure he has been working on it, so that is what it gives you.
"The front three, there is no height nor presence there, so at least in that midfield you have two players to aid the back four in defending set pieces."
Grab a Sky Sports Day Pass and strap yourself in for a blockbuster Saturday lunchtime watching Liverpool v Man Utd live on NOW TV. Watch instantly from just £6.99. No contract.