The Romelu Lukaku verdict: Manchester United striker had 'no influence' against Liverpool
Last Updated: 15/10/17 8:41am
The Sky Sports pundits had their say on Romelu Lukaku's display in Man Utd's goalless draw with Liverpool on Saturday, with the striker's lacklustre performance coming in for criticism from Thierry Henry and Gary Neville.
Lukaku, who became United's record signing when joining the club from Everton last summer for a fee that could rise to £90m, headed into the clash at Anfield in red-hot form having scored seven times in their first seven Premier League games.
However, the Belgium international endured a frustrating and at times anonymous display against Liverpool, as well as missing a big chance for United after shooting straight at Simon Mignolet in the first half.
After the full-time whistle, Neville, Henry and Graeme Souness all gave their verdict on how the forward fared.
GARY NEVILLE
I was disappointed with Lukaku, I have to say that. It's a tough place to come. He looked like he was distracted in the first half. He wasn't himself. He was frustrated. He really didn't make any impact in the game at all. No influence. It's the big matches that will define him as a Manchester United striker, not the matches where he bullies teams.
He's a Manchester United centre-forward. There's a high expectation of what you have to do in a game. Win games for your team. He's done that already this season. He's taken all the praise. He's had a brilliant start to his Manchester United career.
But a game like today is where you are really judged. The service up to him was really poor, but you have to try and make something out of nothing. You have to try and make sure those centre-backs don't have an easy day. I thought Lovren and Matip got around him easily sometimes.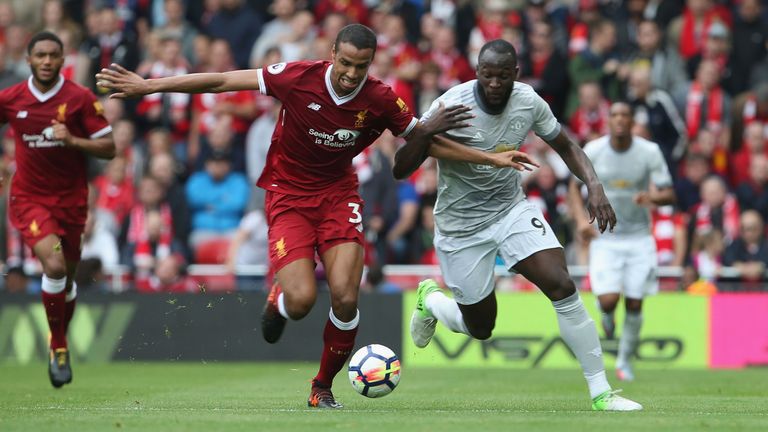 THIERRY HENRY
I think he was too eager to make sure he was going to score that goal that everyone is talking about against a big team. I think he was too eager. I don't think he was in the right frame of mind to finish that one on one with Mignolet. Sometimes that does play on your mind, but he will have other opportunities to rectify that.
GRAEME SOUNESS
I wouldn't be critical of him. I think today the interesting stat that came up is that Manchester United had six touches in the opposition box. That tells you that midfield players have been told to stay in their positions, very rarely go in front of the ball, always stay goal side. For a striker, are you going to be happy being isolated like that? No striker is.
When the ball gets up to him, he's having to fend off one while the other central defender tries to nick it off him. I wouldn't be too hard on him.