Napoli train at Manchester United's The Cliff facility before Manchester City clash
By Allan Valente
Last Updated: 17/10/17 10:36pm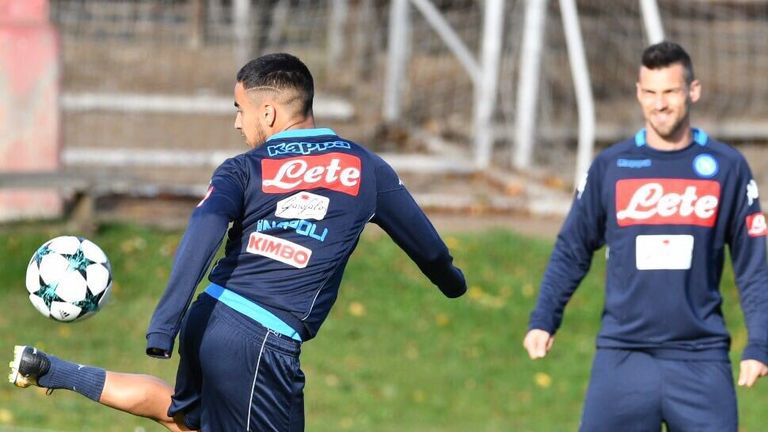 Napoli prepared for their Champions League clash with Manchester City on Tuesday with a session at Manchester United's former training ground The Cliff.
United have not used the centre for first-team training since moving their base to Carrington in 2000.
However, it is still used by the club's Football in the Community Programme and for their younger age group teams.
Napoli seemed to appreciate use of the Old Trafford side's facilities as they went through their final preparations before the match against Pep Guardiola's team.
Their official Twitter page posted: "Thanks for lending us your training ground, Manchester United."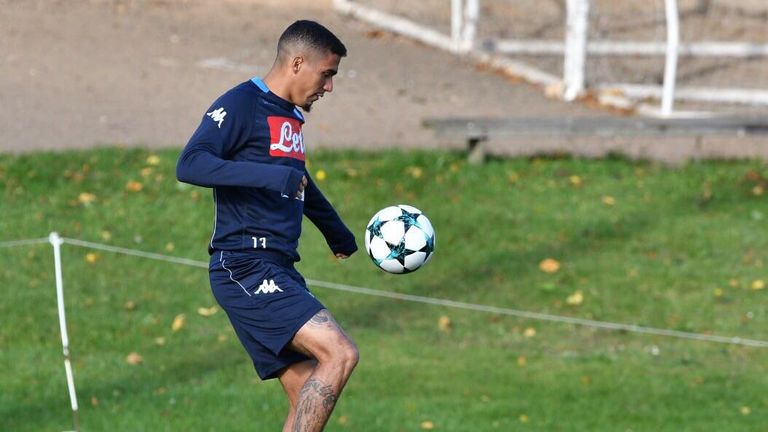 Napoli go into Tuesday's fixture in excellent form, having won their opening eight league games to top Serie A, but they did lose their Champions League opener away at Shakhtar Donetsk in September.