Usain Bolt unhappy with 'bad defending' from Manchester United in Huddersfield loss
By Sky Sports News
Last Updated: 22/10/17 8:27pm
Usain Bolt has admitted he "wasn't pleased" with Manchester United's "bad defending" during their 2-1 defeat to Huddersfield on Saturday.
Huddersfield beat Jose Mourinho's side for the first time in 65 years and Bolt, a United fan, despite missing parts of the match did see both goals from the hosts which ended his team's unbeaten start to the season.
Bolt, an eight-time Olympic gold medallist, is a guest of the US Grand Prix, live on Sky Sports F1, at the Circuit of Americas this weekend.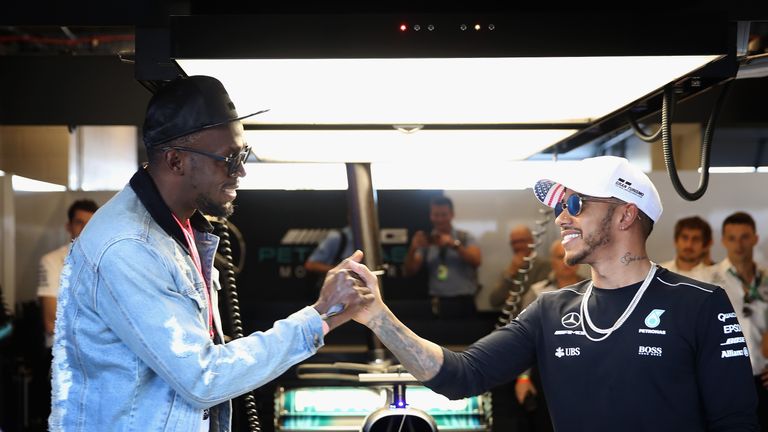 "I didn't get to watch all the game but surprisingly I saw the two goals for Huddersfield," Bolt told Sky Sports. "I wasn't pleased - it was just bad defending. It is one of those things. I am not happy."
The Jamaican expects Lewis Hamilton to secure his fourth Formula 1 world championship title in Austin despite the Mercedes driver needing to score 16 points more than nearest rival Sebastian Vettel to make it a mathematical certainty with three further races to come in the season.
"To get the fourth title would be outstanding," Bolt said. "I know he can do it and I know he will do it. I am excited to be here to see this history."