Jose Mourinho has turned down an invitation to meet disgruntled Manchester United fans to discuss the atmosphere at Old Trafford.
Criticism of United's playing style in recent Premier League games against Liverpool and Tottenham has irked Mourinho, who wrote in his programme notes ahead of Tuesday's Champions League clash with Benfica: "I hope that you enjoy the game more than some of you did against Tottenham."
Some booing was also heard after Mourinho, whose side travels to face Chelsea on Super Sunday, live on Sky Sports Premier League, brought off Marcus Rashford for Anthony Martial in last Saturday's 1-0 win over Spurs.
The United boss then hit out at fans for what he perceived as a lack of support for striker Romelu Lukaku during his current goalless run.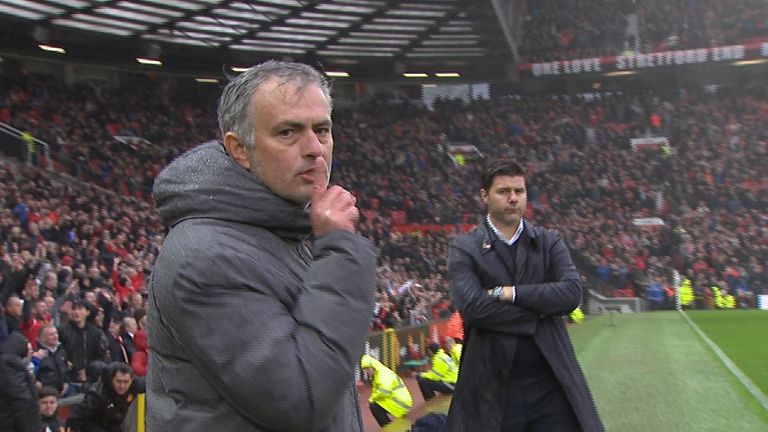 The Manchester United Supporters Trust (MUST) invited Mourinho to talk to fans' representatives about his concerns, but the Portuguese has refused, declaring: "I cannot meet a quarter of the planet.
"I think a quarter of the planet is Manchester United red. I cannot meet them."
Mourinho could face heat on Sunday, although not from his own fans, as he takes United to Stamford Bridge to face former club Chelsea.
The reception for Chelsea's most successful manager on his first return with United 12 months ago was hardly warm, and it was a grim day all round for Mourinho as the home side romped to a 4-0 win.
Mourinho insisted he has no problem with Chelsea fans reacting negatively to him during the match.
"That's not a problem at all," he said. "I walk in the street and outside the football 'heat' I get so many Chelsea fans, especially in the area where I live, and I didn't have one single one that wasn't nice.
"What happened in the football stadium is a different thing. When I go to Stamford Bridge, I am the manager of their opponent so I accept every possible reaction with the utmost respect."
The match will be a barometer of where both teams are at. Chelsea have stumbled so far in defence of their title, while United are battling to maintain the pressure on Manchester City.

There is little love lost between Mourinho and opposite number Antonio Conte, with the pair's latest verbal spat coming when the United boss appeared to aim a jibe at his rival's complaints about injuries.
Mourinho expects to again be without up to six players, and he accused his critics in the media of willfully ignoring how well United played earlier this season when the likes of Paul Pogba were available.
He said: "I think it's my fault because I should cry every week about our injuries.
"I think any other manager would be speaking about Pogba every day - 'Oh I don't have Pogba, oh when I have Pogba, oh 10 matches without Pogba, oh all the Champions League group phase without Pogba, oh all the big matches against Liverpool, against Chelsea, against Spurs without Pogba'. I don't speak about Pogba one single time.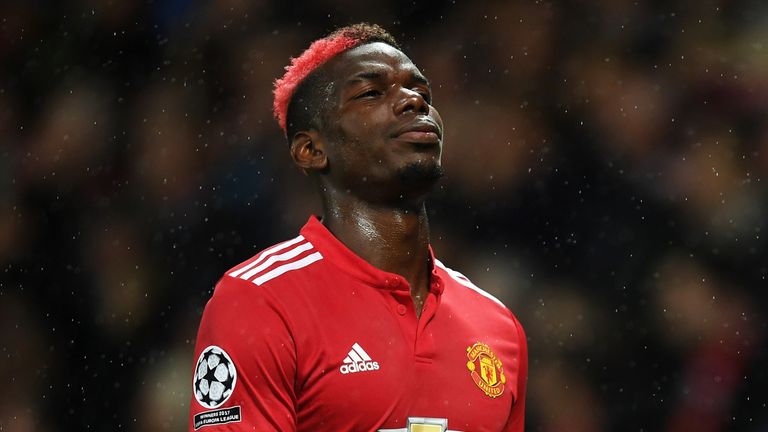 "I really think that you and the specialists, you know the football that we were playing in the beginning of the season.
"I know that you know that, you just pretend because it's convenient for you to pretend that this didn't exist. We miss our players of course and we had to play big matches without them, and probably we are going to play one more without them again."