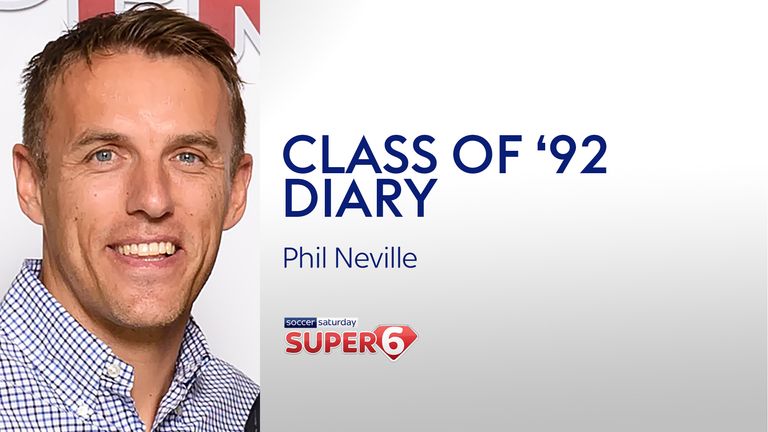 In the latest Super 6 Class of '92 diary, Phil Neville discusses Ryan Giggs being linked with the Wales vacancy, how Manchester United can win the Premier League and Salford's four-goal hero.
Perfect gig for Giggs
I've not spoken to Ryan Giggs about the Wales job but what I would say is that Wales have got to find somebody who is fresh, able to relate to the players and somebody who will inspire them.
I think Ryan can do that as he's played with some of them and will be a hero to most of them. They've got to find somebody who can keep inspiring Gareth Bale as well and Ryan fits the bill.
There are a lot of jobs going and everyone is saying experience, experience, experience, but I think there has got be a chance for somebody like Ryan, who has had an unbelievable career and did his time with Louis Van Gaal.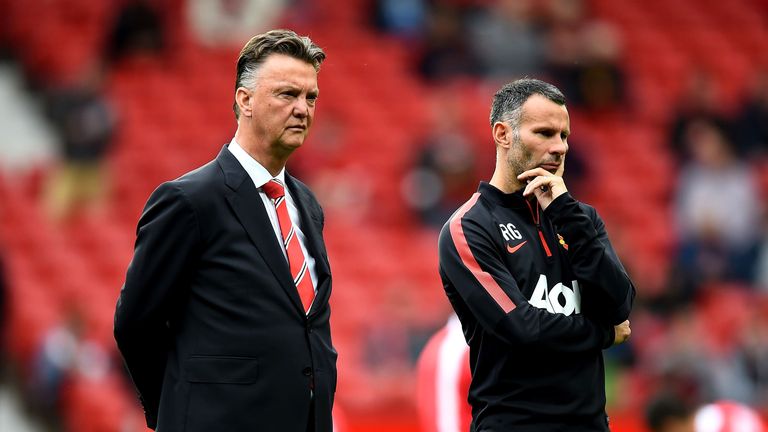 Wales is a great first job, a chance to take over a team and take them forward again and inspire them again after a massive disappointment in failing to make the World Cup.
Mark Hughes got the job with no managerial experience and he has turned out to be fantastic boss, while Coleman was relatively young when he took it and he went on to build something special.
They don't need somebody with experience, they need somebody who will inspire the likes of Bale and Aaron Ramsey again and Ryan is the perfect man to do that.
Perplexed by Pulis call
I'm amazed that West Brom have sacked somebody like Tony Pulis, who you would have thought would be the perfect manager to get them out of this situation. It just goes to show what management is about these days. You have only four or five bad results and you're gone.
Now we're asking who can really take that job on? Maybe they'll go for somebody fresh, but football doesn't seem to be going that way and I don't see who they can get in who is better equipped.
I'm a big fan of Tony Pulis and I think they've made a mistake there, especially when you look at how Everton are struggling to replace Ronald Koeman.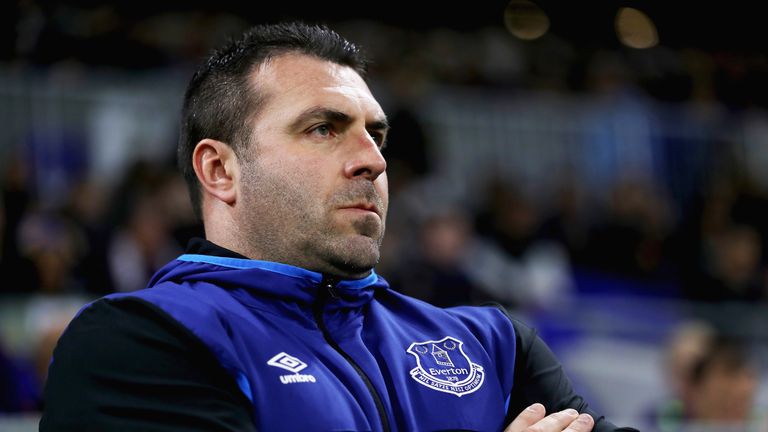 David Unsworth is in a horrendous situation where he's got to address the players when the team are thinking: "Are you going to be manager next week?"
It is becoming very difficult for him to do the job because he doesn't know where he stands. I find it amazing that a club like Everton find themselves in a position where after three or four weeks they don't have a decision.
They've sacked a manager, so make a decision and get the man. If they didn't have an idea of a candidate that they wanted and could get, then they shouldn't have sacked Koeman. It really frustrates me seeing a club I love being put in this situation.
Tuesday's Super 6 predictions:
Apoel Nicosia 0-3 Real Madrid
Dortmund 1-1 Spurs
Man City 3-0 Feyenoord
Sevilla 1-2 Liverpool
Millwall 2-0 Hull
Barnsley 1-1 Cardiff
Pogba's importance
I don't think it is too strong to suggest Paul Pogba's return was the reason for Manchester United producing such an exciting performance against Newcastle.
In the first four games they scored 12 goals and they have not had the same bravery and confidence to express themselves since he has been missing.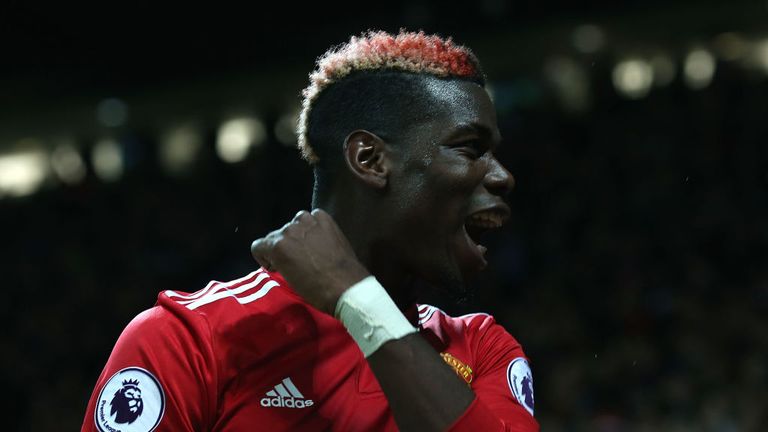 You look at the other games and they haven't played with the same excitement. I came away from the first few games of the season having really enjoyed watching them play again, and Pogba has that United way of being brave and unpredictable.
What I would say is it is also the first time Antony Martial, Marcus Rashford and Juan Mata have all played together and they were like the Red Arrows. All of the sudden, United have got unbelievable attacking unit.
Invincible City?
I keep looking at the fixtures and wondering who can stop Manchester City and how there is a really good chance they can go unbeaten, but maybe taking a leaf out of their book and playing with that freedom and expression is how United can actually stop them.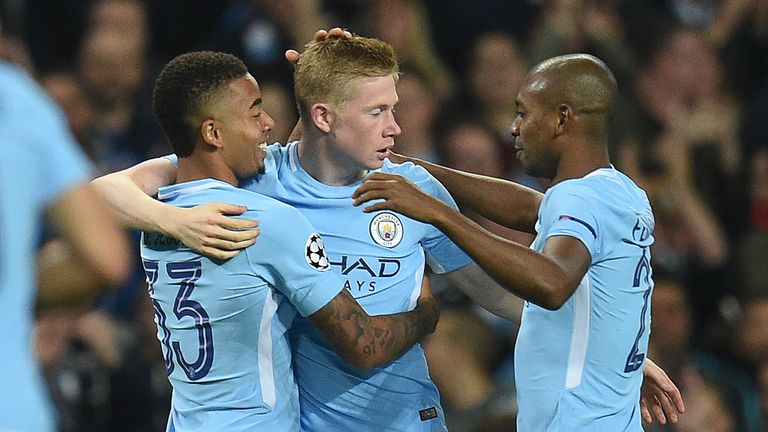 I think City have got an unbelievable chance of repeating the 'Invincibles'. I've not seen a side be so impressive over 12 games in a Premier League season. The way they control games with Kevin de Bruyne, the best player in the league, and attack with speed; they are on a different level.
You can't play pragmatic and win the Premier League this season. To match City you have to go out and destroy teams. United had it at the start and have got to blitz teams to have the chance of catching Pep Guardiola's team.
Four for Redshaw
Jack Redshaw scored all four in Salford's 4-0 victory over North Ferriby United. Everybody connected to the club was saying he just needs a goal and I actually think scoring in the game against the Class of '92 & Friends might have given him that confidence!
I'm not so sure it was planned by Gary [Neville], who was marking him, but you could see he's razor sharp and actually playing against him we were really impressed with his movement, which you don't always appreciate from the sidelines.
He'd not really delivered what we knew he was capable of, but sometimes you need a kick-start and now he looks like he could go on a run and start really hammering teams.