No Mesut Ozil approach from Manchester United, says Arsene Wenger
By Declan Olley
Last Updated: 15/12/17 12:00pm
Arsene Wenger says Manchester United have not made an approach for Mesut Ozil, but he was unable to guarantee the German's future beyond this season.
Ozil's current deal expires at the end of the season and he has been linked with a move to United where he could reunite with Jose Mourinho who he worked with at Real Madrid.
But Wenger, who earlier this week refuted reports that Ozil had been given a final 'take-it-or-leave-it' contract offer, rejected talk of a move by United for the 29-year-old.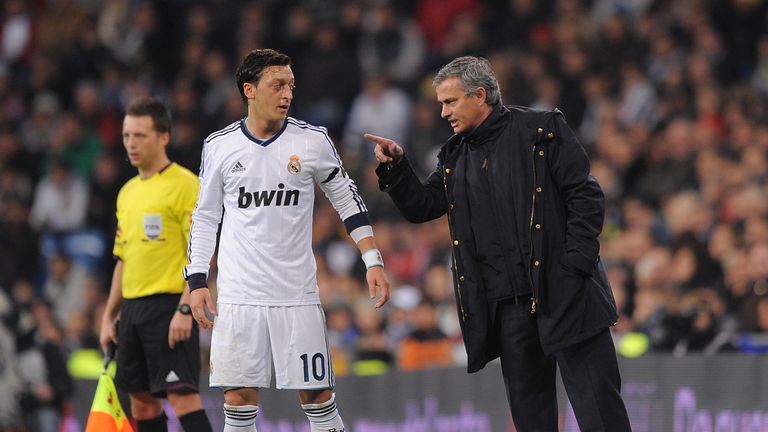 The Frenchman said: "We have never been approached by Man United in any way, so I don't see why that came up and who found that, that's always something that's been created."
Asked about a new deal for Ozil, Wenger added: "I don't know how close but he will stay here until the end of the season for sure. The rest is open."
Alexis Sanchez's future is also unclear with his deal running out next summer and the Chilean has come under some criticism for his performances recently.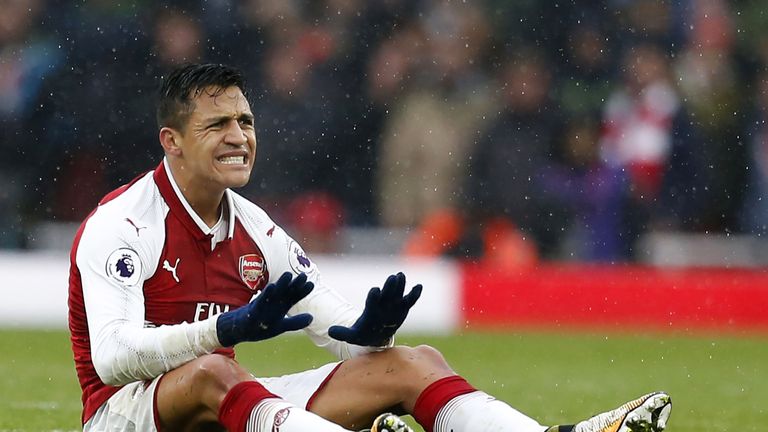 The 28-year-old has scored just four goals in 14 Premier League appearances this season - he had scored 11 after the same number last season.
And Wenger was forced to defend the forward's form.
"He's focused in training, he said. "It's true at the moment, it doesn't come off as much as it did before but you go through periods where it is like that and I must say he fights and always tries to make a difference.
"Maybe when you're less successful in your finishing, you want to force the game a little bit. Overall, I cannot fault his commitment or his attitude at all."
One player who appears to have fallen out of favour is Theo Walcott. The 28-year-old has made just three substitute appearances in the Premier League this season, totalling 27 minutes of game-time.
Wenger confirmed the Englishman missed the West Ham game because of a groin injury.
Asked whether he had a future at the club, the 68-year-old said: "Yes of course. He had a little groin problem and that was why [he was not on the bench].
"He would have been in the squad at West Ham and he will not be available for tomorrow [against Newcastle] I think as well."
Wenger blamed Walcott's lack of involvement on his three-at-the-back formation.
"It takes one player out of your midfield and up front," he said. "There's a lot of competition up front and it's true that somebody in the middle of the park or up front has to be moved out as there's one less position available."