Malcom: The Brazilian attracting Manchester United interest
By Will Unwin
Last Updated: 18/12/17 3:03pm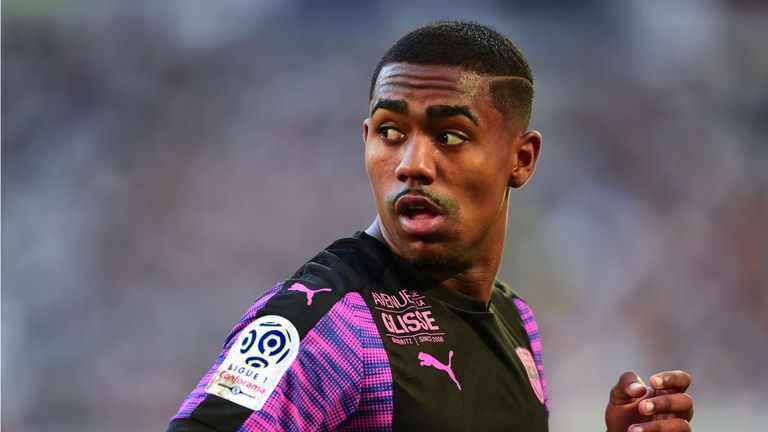 As one Brazilian takes all the headlines in Ligue 1, Malcom is happily operating in Neymar's long shadow as he leads Bordeaux up the league, attracting plenty of Premier League attention as he goes.
After coming through the ranks at Corinthians, Malcom, named after his father's hero Malcolm X, made the move to Europe where Bordeaux were the most eager club to sign him in January 2016. There's since been no stopping the Sao Paulo-born wideman, who scored seven goals and assisted on another four in his first full season in France.
Malcom's ability to cut in from the right and shoot with his left foot has seen him score a number of incredible goals for Bordeaux from distance. The 20-year-old's close control and quick feet allow him to move clear of oncoming defenders in order to get a shot away. His powerful striking of the ball means it is tough for goalkeepers to react to his vicious shooting from outside the area.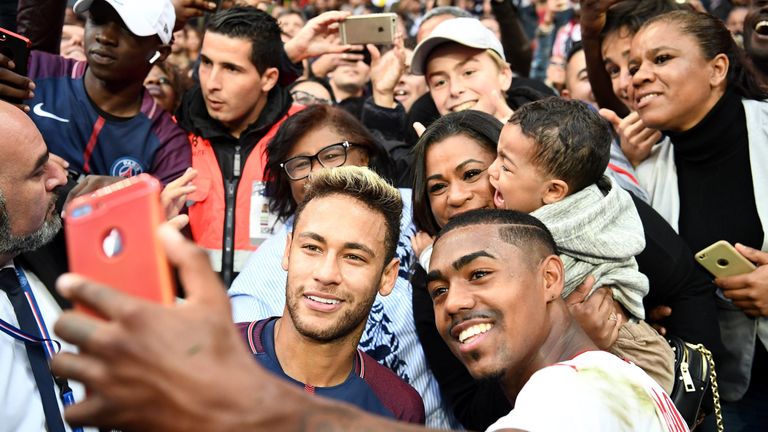 In 2017-18 he has already matched his goals tally for last season by netting seven, and it is a rarity if they are not spectacular. Malcom has precision in his favour and his ability to drift in from the right to find space in better positions centrally has seen him rocket in some goal-of-the-season contenders, most noticeably against St Etienne and Lyon this season. The improved goalscoring record is partially down to a change from being an out-and-out winger to being able to operate in those central areas which were off limits at times last season as he found his feet in Europe.
The Brazilian is also adept at going down the right, using his great pace to get beyond any full-back and put in a cross with his less-favoured foot. He already has four assists this season as he becomes more accomplished when picking out a final ball, something which deserted him at times in his early days in France.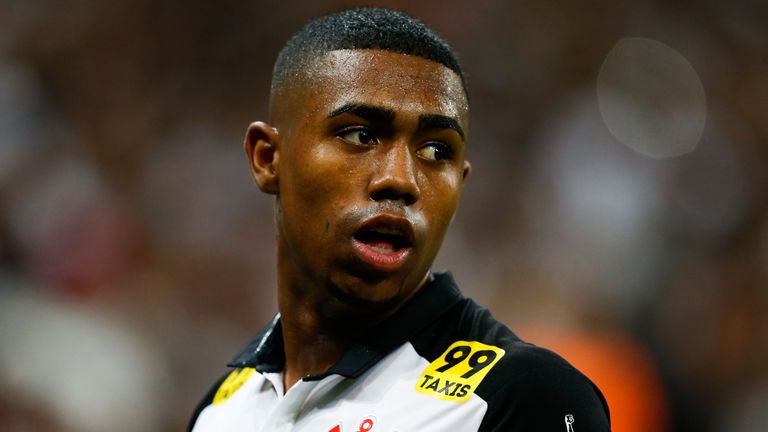 Brazil boss Tite is yet to give the winger a call-up to the full squad but he has admitted the player is on his radar, so is not completely ruled out of being a late inclusion for the World Cup in Russia, with Malcom a great hope alongside Gabriel Jesus to lead a new golden generation for Brazilian football.
Since he was a teenager breaking through, Malcom has been linked with a move to the Premier League. Manchester United are keen suitors - rumoured to be willing to spend £30m on the winger -according to reports in the British media. When asked about the transfer talk, Malcom recently said: "Even when I was at Corinthians these rumours were already happening.
"I have a calm mind about that, I have a focused thought on the pitch and I leave it to my agent and my family to take care of.
"Then, who knows, if a bid comes up I'll think of leaving, but now I'll just keep playing football."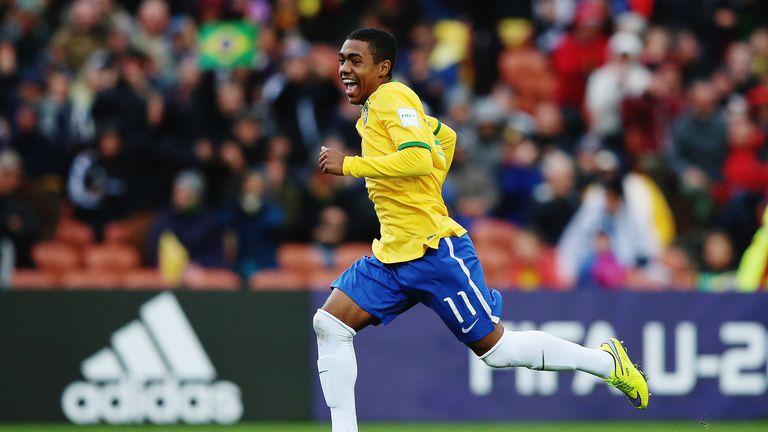 Bordeaux head coach Jocelyn Gourvennec has compared his winger to fellow Ligue 1 stars Nabil Fekir and Thomas Lemar, both who have been linked to top-six clubs in the Premier League in recent times. Gourvennec appreciates Malcom's unpredictability and allows the Brazilian as much freedom as he wants to turn a game in his team's favour.
It is debatable whether or not a coach in England would be open to offering carte blanche when attackers are generally the first line of defence, especially for someone like Jose Mourinho who demands discipline from whoever he puts out on the pitch and those who do not comply do not play. The Manchester United manager will know all about what his weaknesses having sent scouts to watch the Brazilian in action on numerous occasions.
Since arriving in south-west France, Malcom has shown incredible maturity, ensuring he learns the language to such an extent that he is now providing an additional service to the team in his part-time role of interpreter for Bordeaux's latest Brazilian recruits, Jonathan Cafu and Otavio.
The winger seems to be happy to adjust for the sake of his career, both on and off the pitch, and with such a level head it is hard to see why he would not be able to adapt to a different playing style.