Sean Dyche backs Jose Mourinho's winning mentality ahead of Manchester United trip
Last Updated: 26/12/17 8:07am
Sean Dyche has backed Jose Mourinho's footballing philosophy, describing the Manchester United manager as someone who finds "different ways of winning".
Burnley will travel to Old Trafford on Boxing Day to face Mourinho's side, who suffered a surprise quarter-final exit at the hands of Championship side Bristol City in the Carabao Cup last Wednesday.
Dyche has overseen an impressive first half of the Premier League campaign at Turf Moor but is under no illusions about the challenge his side face.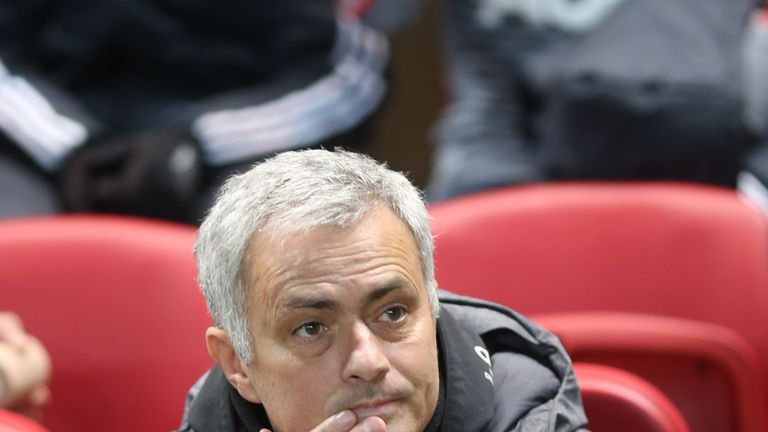 "They still look like a high-quality group of players to me," Dyche said. "I was there recently when they had to dig in and get a win against a Brighton side that played very well.
"That is the mark of a good sign (when) it is not quite their day or the other team are playing well - they still come out with a (positive) result.
"The main thing I like about Jose Mourinho and the work he does with his players is they find different ways of winning.
"Man Utd, as much as the questions are coming in about their indifference, are still a very strong side. They are a very strong unit, very strong in talent and they certainly have a manager who understands the division."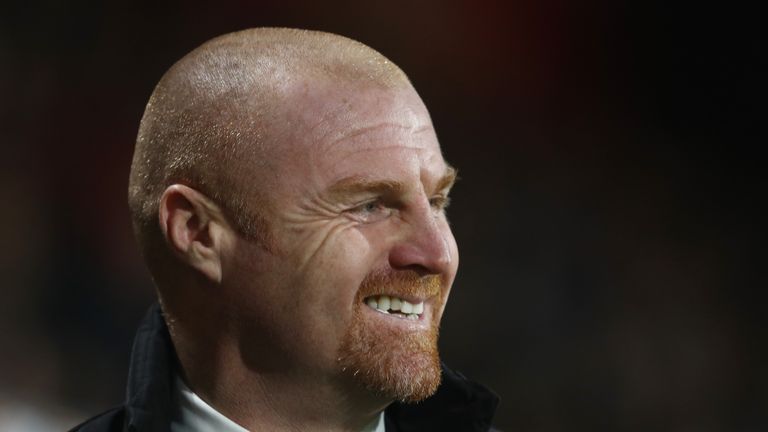 Despite highlighting the qualities United have, Dyche was keen to stress the importance of visiting Old Trafford in a confident mood and with the "freedom" to express their own game style.
"I don't think we are going there anything other than expecting a tough game," Dyche said. "We just go there thinking about ourselves, understanding the opposition and have that clear mind to take on the game.
"I think we have done that well over a season - new players or those who haven't had as much experience this season (have come in) with the freedom to play.
"The tactical format that we work from allows that freedom because the players know their jobs and that has been shown recently with clean sheets and some good results.
"Of course (we are now) going up against some of the better teams and individuals. We will see how we go with it. We certainly want to perform first - that is one of the main things."
Mourinho won the Europa League and League Cup in his first campaign at Old Trafford last season and Dyche, whose side will face United's rivals Manchester City in January, sees some similarities between the Portuguese boss and former manager Sir Alex Ferguson.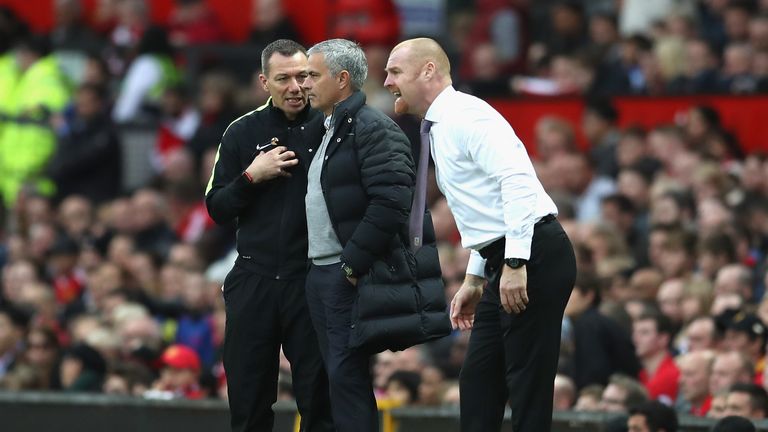 "I think he has a clear mind and will stick to what he thinks is right. You have got to admire that - as an opposition manager you do," he added.
"Different ways of winning is a thing Man Utd have done for many years. Sir Alex's side could beat you in all sorts of ways.
"They could be glorious with their football, they could defend well, grind it out, win it on a set piece or on the counter. They (Man Utd) are still onto something. They are a really strong group of players. They are still a fine side.
"It is just at the moment Man City are getting the plaudits, rightly so, because they are playing really good football.
"They have got arguably one of the best squads in Europe - if not the world - and they are glueing it together and making it a team ethic. I don't think that plays Man Utd down."