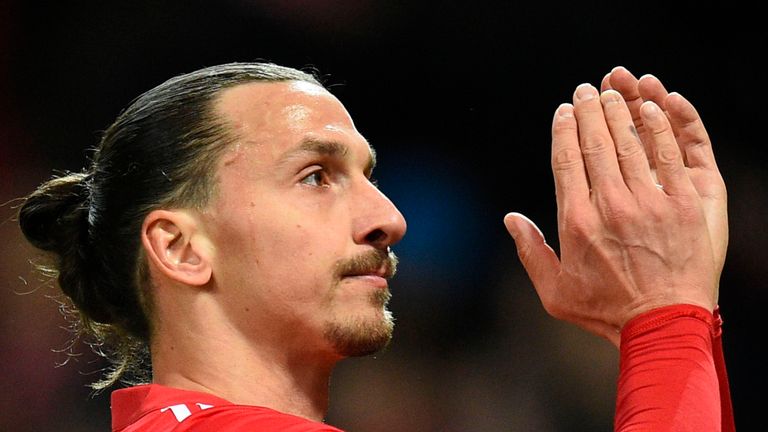 Manchester United manager Jose Mourinho says Zlatan Ibrahimovic will be on the sidelines for a month.
The 36-year-old forward did not feature at all during United's 0-0 draw with Southampton on Saturday evening, having been taken off at half-time during the midweek clash with Burnley.
And Mourinho confirmed after Saturday's match that the former Sweden international will be out of action for a month due to a knee injury.
"It is the same, a massive problem. He is a 37-year-old with a bad knee. Zlatan is one month out," the Portuguese boss said.
Ibrahimovic had only recently returned to the United team, after missing the first half of the season while he recovered from the serious knee injury he suffered in April.
United are suddenly a little short of options in attack, leading goalscorer Romelu Lukaku having been stretchered off during the clash with Saints at Old Trafford after suffering a head injury.
Lukaku was injured in an early clash of heads and, in his absence, United were unable to break down a well-organised Saints side, slipping to third in the table after a 0-0 draw.