Ander Herrera has encouraged his Manchester United team-mate Jesse Lingard to adopt a shoot-on-sight policy while his purple patch continues.
Lingard reached double figures for the season by scoring his seventh goal in nine games as United beat Everton 2-0 on New Year's Day.
Romelu Lukaku is the only Manchester United player to score more times this season than Lingard, whose long-range strike that flew past Jordan Pickford was indicative of a man brimming with confidence.
Herrera believes the England international needs to carry on trying his luck from distance while he is in such fine form.
"It's fantastic - when you are like that he has to keep trying to shoot, shoot, shoot," the Spaniard said.
"I am not in that moment! I shot three times and I didn't score but I will keep looking for that moment. Jesse has it now. He has to keep trying to shoot but the movements he does for the team are also amazing.
"He's very quick at the moment as well. No one can catch him. We are happy for him. He wants to improve, he wants to be a fantastic player. You can see in every training session and he's showing it in the games."
United's victory at Goodison Park ended a four-game winless run over the festive season and moved Jose Mourinho's team back up to second in the table.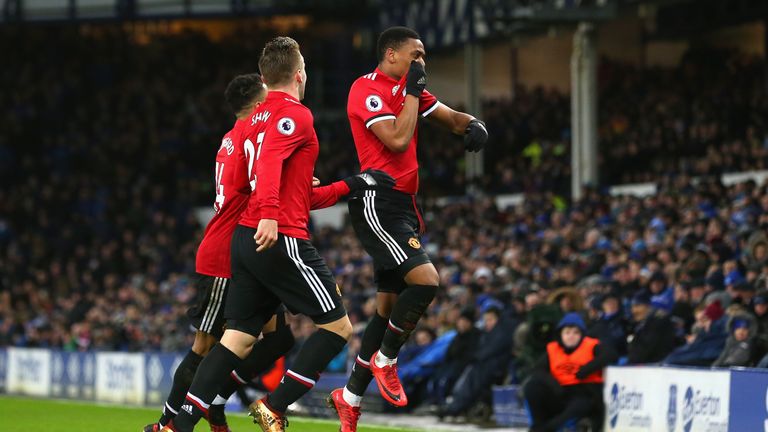 Herrera was impressed by how the whole team performed and not least Anthony Martial, who also scored a goal to remember.
"I think Anthony was fantastic as well," Herrera added. "He hasn't played as a striker for a long time and he did fantastic.
"I think we played a fantastic game and we can be very happy. This is the way we have to face every game, it's going to be a very tough battle to try to keep the second place. We will go for it."