Jose Mourinho will allow Zlatan Ibrahimovic to leave Manchester United this month
United boss says club will "create conditions" for Ibrahimovic to leave if he wants to; Mourinho says he hopes to keep Marouane Fellaini
By Michael Kelleher
Last Updated: 29/01/18 4:16pm
Jose Mourinho says Manchester United will not stand in Zlatan Ibrahimovic's way if he wants to leave the club this month.
Reports are linking the Swedish striker with a move to the MLS and Mourinho revealed United will allow the 36-year-old to leave if that is his wish.
Mourinho said: "He told me nothing about it. The first time I read or heard something about that was from the media. He never mentioned that to me so I don't know.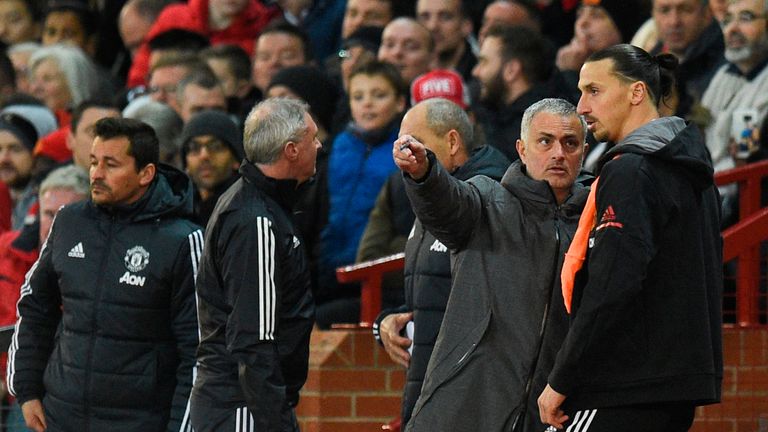 "Zlatan is in the last year of his contract. If that is true and Zlatan wants a future in another club in another country, we are here to help and to create conditions for that to happen, not to make his life difficult."
Ibrahimovic has made just seven appearances for United this season, scoring once, and has not featured since Boxing Day after aggravating the knee ligament injury he suffered in the Europa League quarter-final against Anderlecht last season.
"The last thing that Zlatan told me was that he wants to recover totally and feel ready to help the team," Mourinho added.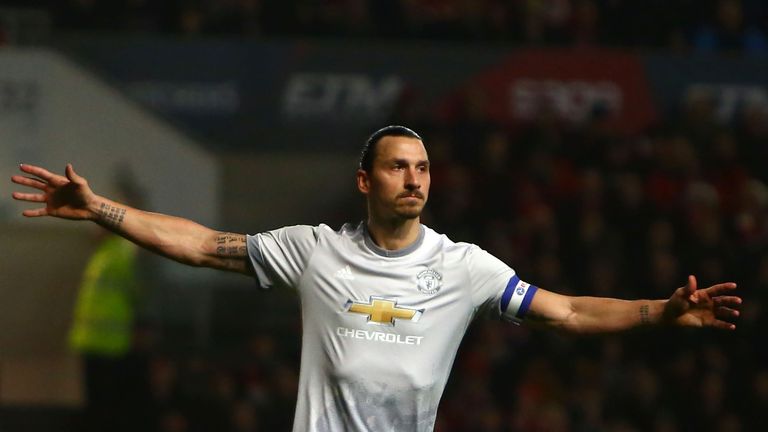 "He is working hard to be fit. He is not injured, he is in a moment of trying to feel really ready for the demands of Premier League football."
Marouane Fellaini is one of two other United players - the other being Michael Carrick - who are definitely out of contract in the summer. The club have options to extend the contracts of Daley Blind, Luke Shaw, Ander Herrera, Juan Mata and Ashley Young for the 2018/19 season.
Carrick is set to retire and join United's coaching staff and Ibrahimovic looks very unlikely to be at Old Trafford next season but Mourinho is still hopeful of keeping Fellaini.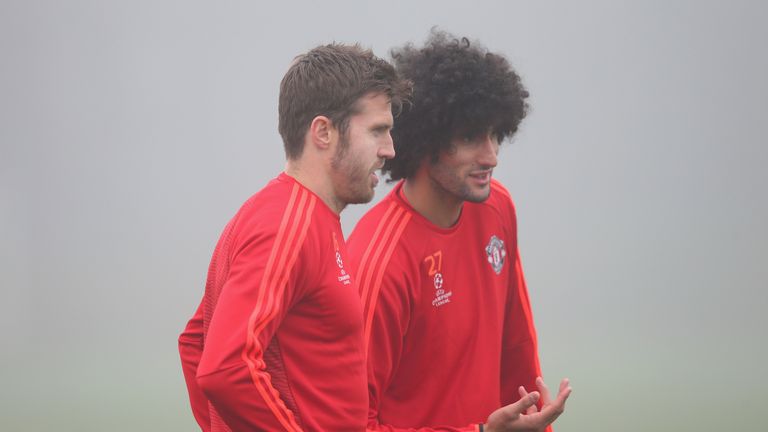 "He is a very important player for me. He is a great professional that is giving everything he can to help the team. There is a desire from myself, the board and the player to stay together," Mourinho said.
"That is our objective. Are we going to reach other things? Are we going to agree? I don't know.
"What I do know is myself, the board and the player - we would like to have a happy end.
"I am happy with his contribution. He is being a great professional for us and I know he wants to stay with us - that is very important.
"He knows that I want him and the club wants him - this is also important for him - but then there is also a paper to sign and you only sign a paper when you are happy with what is written in the paper. So let's see if that is possible."