Jose Mourinho says Luke Shaw will stay at Manchester United 'for years'
By Mark Crellin
Last Updated: 09/02/18 2:25pm
Jose Mourinho says Luke Shaw's improvement means he is set to be "a Manchester United player for years".
The United manager has criticised Shaw at times in the past but the 22-year-old has been performing well of late and has started on a semi-regular basis since the start of December.
United had already activated a one-year option to extend Shaw's contract, which had been due to expire in the summer, and Mourinho appears keen to tie down the defender with a longer-term deal.
Asked if he had changed his mind on Shaw, Mourinho said: "With Luke, it is not about changing my mind.
"With Luke, it is just the evolution or no evolution of his potential. I think you say 'fulfil the potential' - it is just about that.
"I know Shaw since he arrived in the Premier League with Southampton and I know his potential, his quality.
"Could he come in my direction in the way I like players to be, not just on the pitch but also during the training week?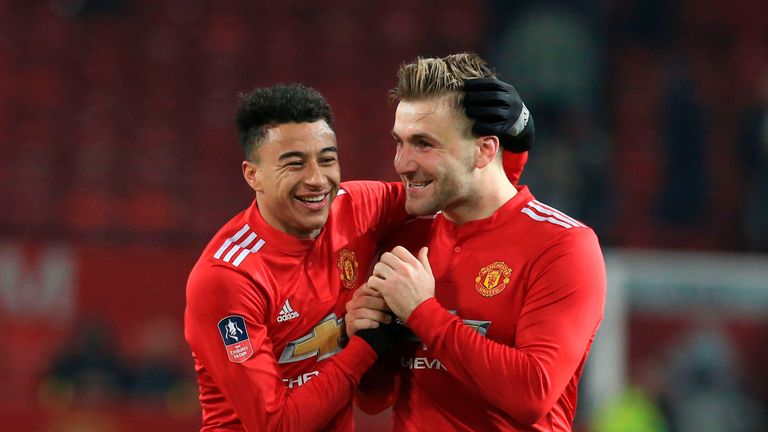 "He made a big effort. He is now, for a few months, free of these minor injuries which sometimes stop evolution and I am really happy.
"I think the natural consequence of it is he will have his contract and he will be a Manchester United player for years."
Shaw will be hoping to be in action once again when United visit Newcastle this Sunday, live on Sky Sports Premier League.
Defenders Eric Bailly and Daley Blind will be out but Zlatan Ibrahimovic could be available again soon.
"Zlatan started training with the team two days ago and is improving," said Mourinho on Friday.