Charlie Nicholas claims the formula for success at Manchester United has been "choked" since the signing of Alexis Sanchez, with Romelu Lukaku struggling as a result of the January purchase.
Lukaku has failed to score against any of the current top eight teams in the Premier League and faces his former club Chelsea and Old Trafford this Sunday, live on Sky Sports.
The Belgian striker has developed a reputation as a flat-track bully, scoring 21 goals this season but failing to find the target in recent away visits to Sevilla, Newcastle, Tottenham and Burnley.
Lukaku is yet to show signs of a long-lasting understanding with Sanchez while Jesse Lingard's form across winter has also dipped with the midfielder dropped to the bench in the midweek Champions League stalemate in Andalusia.
Speaking on The Debate, Nicholas questioned how Lukaku is viewed by his team-mates heading into a crucial clash against the defending Premier League champions.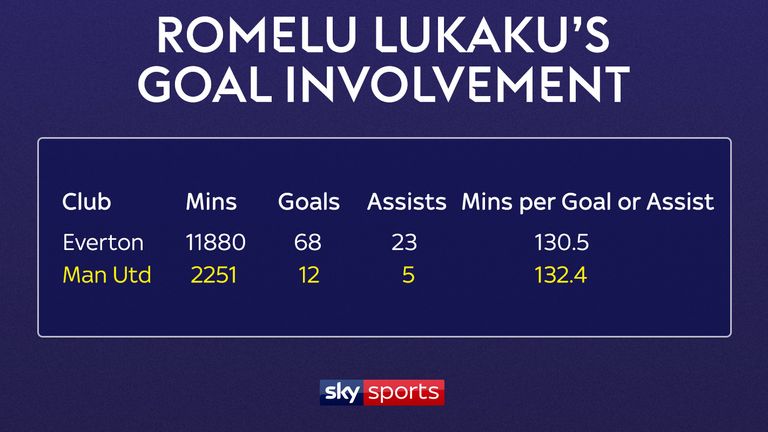 "He has pace and power and I always liked him when I watched him at Everton," he said. "I don't think the pressure of being at Manchester United is a problem for him. But it's as if they don't quite trust him.
"Jose Mourinho always plays him because he's their best out ball. All of a sudden, the formula has choked since Sanchez went there.
"If I'm playing with Lukaku, I get the ball into him early. He's got all the assets, so keep him involved. He goes cold because he hardly gets the service. The style doesn't benefit him for me."
Mourinho is set to keep his faith in the 24-year-old this weekend despite the option of being able to Anthony Martial, Marcus Rashford or Sanchez through the middle.
Nicholas believes Lukaku could benefit from Juan Mata starting more games, with the Spaniard capable of providing the creativity seen from Henrikh Mkhitaryan in the early part of the season.
The former Arsenal and Celtic forward added: "If United played Mata, someone who is a little cleverer, he can provide the balls through. All of a sudden, the formula has choked a bit since Sanchez went there and they've tinkered with things.
"When you look back at Everton and Belgium, that power when he runs into the area and he turns on the left foot and runs at you, defenders hate it. That's when he was at his best. It's just too slow and too predictable for him."