Jose Mourinho salutes Manchester United's 'humble spirit' in victory over Chelsea
Man Utd boss also praises Paul Pogba, Scott McTominay and Nemanja Matic
By Michael Hincks
Last Updated: 26/02/18 7:38am
Jose Mourinho felt his Manchester United side's "humble" attitude helped them overcome a "fantastic" Chelsea team on Nissan Super Sunday.
United recovered from a goal down to beat Chelsea 2-1 at Old Trafford, with Romelu Lukaku cancelling out Willian's opener before setting up Jesse Lingard for the winner, 15 minutes from time.
The victory sees United reclaim second place from Liverpool, while Chelsea's Champions League hopes took a blow with Antonio Conte's side down in fifth, two points behind Tottenham - who grabbed a late winner at Crystal Palace earlier on Sunday.
Chelsea may be lagging behind in the top-four race, but they started brightly at Old Trafford and Mourinho admitted that, while his former club played "beautifully" at times, it was the collective effort of his own players which helped them prevail.
"We beat a fantastic team. For some reason they were the champions last season, for some reason they played the way they did against Barcelona, for some reason they start the game so well as they started here," Mourinho told Sky Sports.
"To beat a very good team you need to be organised, but you need to also have a humble spirit where everybody works, everybody fights, everybody tries to follow a game-plan. I repeat - we beat a very good team.
"They started very well, it's as simple as that. When they hit the post I was looking to my players and I was thinking, what could we do? Who can I blame? It was so well played, so beautifully played, that there was nothing to say.
"We found a way to play against them, where we didn't concede much. We had a good control of Eden (Hazard). Willian is of course an amazing player, and in that action he killed us, but I think, with the progression of the game, we had more and more control of the game without creating lots of chances - we didn't [create] but also they didn't."
In a 4-3-3 formation for United, Scott McTominay lined up alongside Paul Pogba and Nemanja Matic in midfield, in what was only the 21-year-old's third Premier League start of the season.
It followed on from an impressive display against Sevilla in the Champions League and, while Mourinho was happy to assess McTominay's all-round performance against Chelsea, the United boss was quick to add praise for his midfield partners.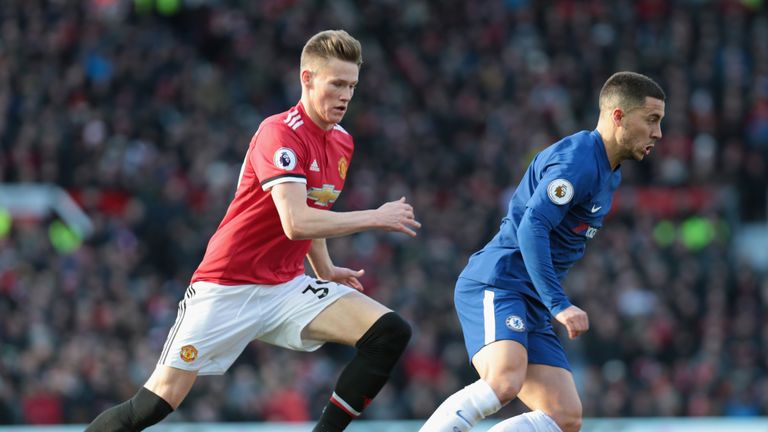 "I think Scott's a fantastic player, a player that is, what I call, the modern midfield player, which in the end is a bit of what the top midfield players of the past were," Mourinho added.
"He can do everything. The only thing that he's not doing yet is scoring goals, which he can. But because I'm giving him different jobs, he's not yet free to do that. We're starting with the basics, and the basics he is doing wonderfully.
"He can score goals, he has that talent, in pre-season we understood that, but we are adapting him to a multi-functionality and he's doing fantastic jobs for us, like he did in Sevilla against Banega and today against Eden.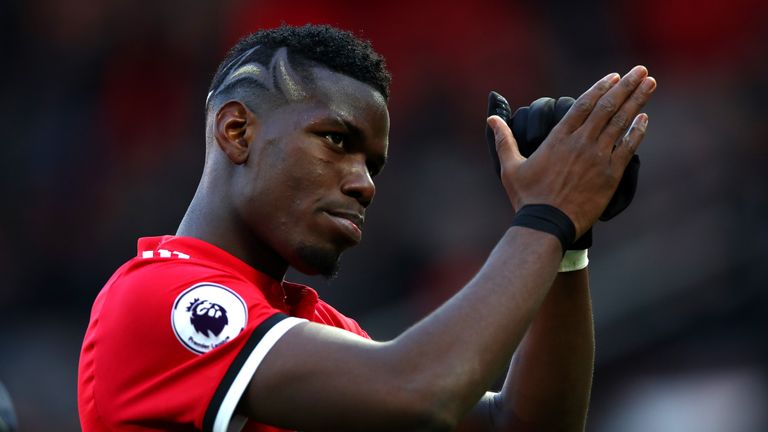 "So I'm really happy with the player, but I don't like to individualise. I think Matic was phenomenal, I think Pogba played a fantastic game for our midfield.
"I could speak about my central defenders too, the effort of the guys in attack, the mission that Alexis (Sanchez) had to be the third attacking player but the fourth midfield player to try and cover the area in front of Scott.
"So I think everybody made a big effort, the result could be a draw, but in our second half we were more confident, we felt more confident with the defensive base, and if somebody deserves a victory - it's us."