Scott McTominay talks planned by Alex Mcleish over international future
By Charles Paterson
Last Updated: 26/02/18 4:58pm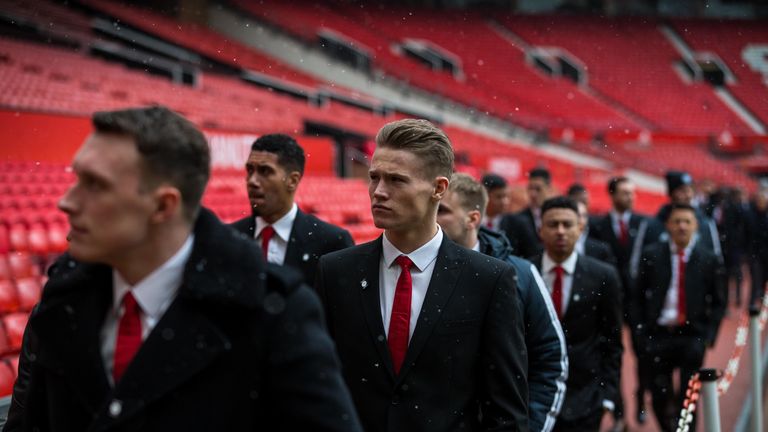 Alex McLeish plans to hold talks with Scott McTominay over the possibility of the player representing Scotland, according to Sky sources.
McTominay is yet to speak with McLeish, but the Scotland boss plans to make contact with the Manchester United midfielder before next month's friendlies against Costa Rica and Hungary.
In November, McTominay was invited by interim manager Malky Mackay to join the squad for their friendly against the Netherlands, but he opted to remain with United to focus on establishing himself in the first team.
Manchester United manager Jose Mourinho advised McLeish to select the 21-year-old midfielder before England swoop and pick him.
Mourinho, who gave McTominay his senior debut, has revealed the youngster has asked for his advice on which nation to pledge his allegiance to, but the Portuguese insists it is a matter he must discuss with his family.
"I've given him my advice but I think the advice of his parents is more important than mine," said Mourinho.
"His own heart is more important than my advice, because mine is purely from a career point of view.
"More important than his career is his feeling, his family's feeling and also the overall situation with him.
"He's going to have a very good career independently of his international choice - if he has the choice, because maybe Scotland or England don't want to select him, which is also possible. The most important thing is for him to feel good with himself."
McTominay has played 15 times for Manchester United this season.