Michael Carrick to retire: Was Manchester United's midfield maestro underappreciated?
Last Updated: 13/03/18 9:53am
Michael Carrick has confirmed he will retire at the end of the season. His years of service will be fondly remembered at Manchester United, but did English football ever truly embrace his qualities?
He has won five Premier League titles, one Champions League and six other major trophies. He has been described as "the best English player in the game" by Sir Alex Ferguson and made nearly 500 appearances for Manchester United. But as Michael Carrick announces he will call time on his playing career at the end of the season, it is difficult to ignore the feeling that his talents were underappreciated.
It is 12 years now since he swapped Tottenham for Manchester United in a deal worth close to £19m. He became the fifth-most expensive player in their history and many wondered whether he was up to it. Carrick was an elegant passer but was he tough enough? Was he authoritative enough? And did he score enough goals?
Perceptions were shaped by comparisons to the all-action Roy Keane, whose No 16 shirt he inherited, and the doubts persisted even after Carrick helped United to three consecutive Premier League titles and that famous Champions League triumph in 2008. Carrick was a quiet character and largely unsung figure in a team of stars.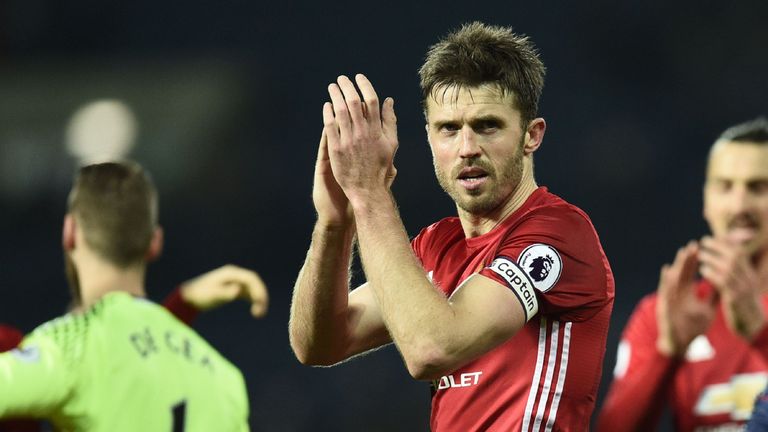 "Straight away and over the following years, even amongst my friends and even when we were winning leagues, there were challenges to convince people about how good a player Michael was, and how important he was to the team," said Sky Sports pundit Gary Neville before Carrick's Manchester United testimonial last year.
"Those battles never took place within the dressing room, though. One of the biggest compliments you can pay Michael is that the team-mates around him had huge appreciation for him. He made everybody play better." Carrick did the "unseen things", added Neville. "The sign of a good player is that they always look in control. Michael was always in control."
Carrick has been particularly important for his midfield partners. Paul Scholes used to talk up the security Carrick provided behind him, and he has been similarly influential for Paul Pogba more recently. "I listen to his advice," Pogba said in September, "every time, before a game, he comes to talk to me and he will ask me things and keep me calm. He is a mentor to me and someone I look up to."
It is no coincidence that Pogba's performances have dropped off in Carrick's absence this season. Like many before him, the Frenchman is reliant on his service as well as his tactical nous and calming influence. Carrick has only provided 24 goals and 30 assists in 463 appearances for United, but his importance to their attack is obvious to those who have worked with him most closely.
"Michael was a natural passer of the ball at a time when Scholes was inching towards his mid-thirties," wrote Ferguson in My Autobiography. "What impressed me about Carrick was that he was always looking to play that forward pass. His range was expansive and he could switch the play."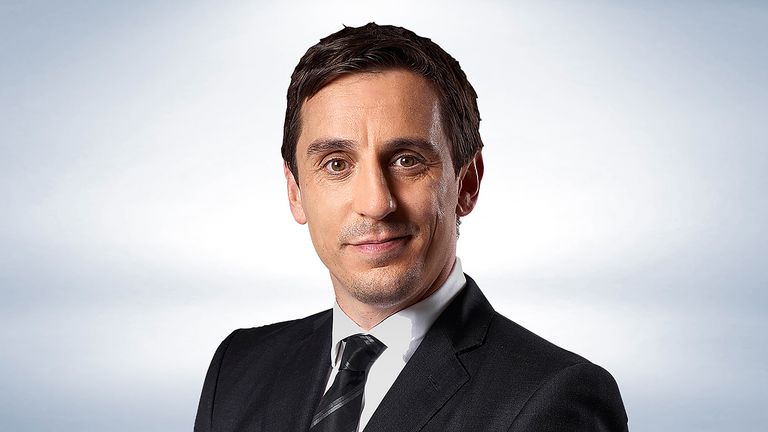 One of the biggest compliments you can pay Michael is that the team-mates around him had huge appreciation for him. He made everybody play better.
Gary Neville on Michael Carrick
Carrick's influence is not always evident in highlight reels and his unfussy style lends itself to passing under the radar. No player has won more Premier League titles since his Manchester United debut in 2006, but Carrick will retire having never won their fans' player of the year award. He has only featured in the PFA Team of the Year once - in 2012/13.
That season is widely considered to be Carrick's best. He started all but four of United's Premier League games as they won their final title under Ferguson. But his England career was already drifting. While other countries valued deep-lying schemers of Carrick's ilk, England did not. In the end, he won just 34 caps - only one of which came in a major tournament.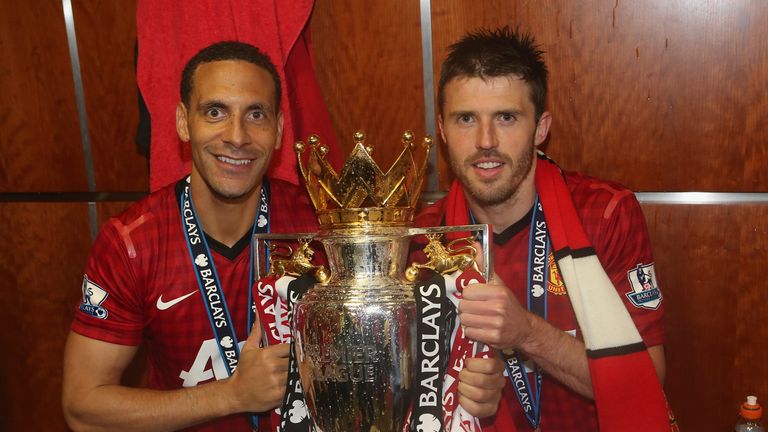 His decision to pull out of Euro 2012 was not a popular one, but after years of neglect from every England manager from Sven Goran-Eriksson to Roy Hodgson, it was, perhaps, understandable that he did not fancy warming the bench in Poland and Ukraine.
"No England manager appeared to regard him as a starting midfield player," added Ferguson. "Michael grew up sitting on the England bench and he had no desire to spend all summer in that observer's role at Euro 2012."
Carrick's decision was vindicated by his stellar performances for United in 2012/13, but at international level he continued to be overshadowed by others. "Michael's handicap was, I feel, that he lacked the bravado of Frank Lampard and Steven Gerrard," added Ferguson.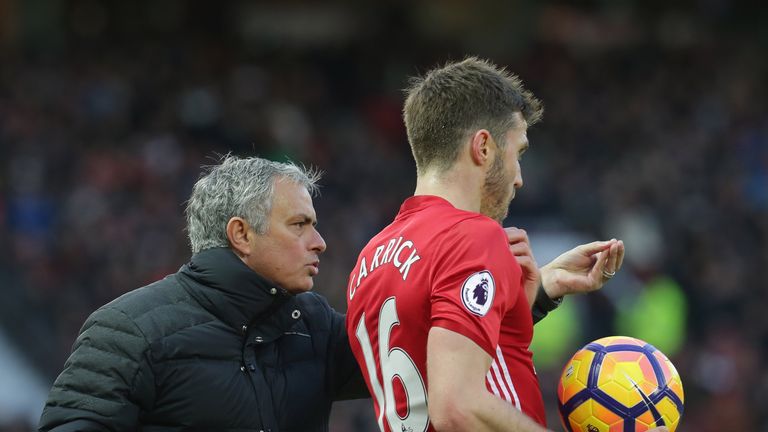 "Lampard, for me, was a marvellous servant for Chelsea, but I didn't think of him as an elite international footballer. And I am one of the few who felt Gerrard was not a top, top player. When Scholes and Keane were in our team, Gerrard seldom had a kick against us. With England, Michael Carrick suffered in the shadow of those two big personalities."
Not everyone will agree with Ferguson's assessment of Lampard and Gerrard, of course, but there is no disputing that Carrick's absence was England's loss. He was key for United through good times and bad, and he has had longevity, too. Even in his most recent appearance - the 2-0 FA Cup win over Huddersfield in February - it was his incisive pass through the lines which found Romelu Lukaku in the build-up to the opening goal.
"He's brilliant," added Neville. "When you're a young player coming through, you want to be able to look up in the dressing room and see somebody who has been there, who can almost be a father figure to comfort you on the pitch, someone who can settle you down. Michael does that without even knowing."
It is perhaps only when he is gone that he will finally get the broader recognition he deserves.