Victor Lindelof says he is "living the dream" at Old Trafford after a run in Jose Mourinho's first team in recent weeks, and is improving "every day" during his first season with the club.
The 23-year-old has started each of United's last three games, during which they have seen off Chelsea and Huddersfield, and earned a hard-fought goalless draw with Sevilla in the Champions League.
Two clean sheets from those three games would suggest United boss Mourinho is beginning to trust the centre-back, who has found himself in and out of the Portuguese's starting line-up this season.


Mourinho defended Lindelof earlier in the campaign when he said there was "no pressure" on the defender at Old Trafford.
"Coming here to play at this great club has been a dream for me since I was a kid, so yeah - I enjoy it every day," Lindelof told Sky Sports ahead of the Monday Night Football clash with Crystal Palace.
"I wake up every day and I'm very happy I get to come here and do what I love. I don't take anything for granted, I work hard every day.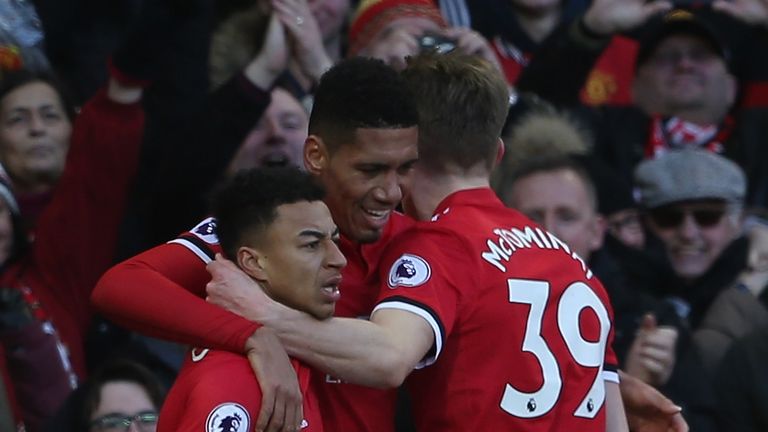 "I'm just trying to do my best every day, work hard and improve. When you're given the chance to play, it's always nice to be out there and help the team, and I'm just happy to be out there doing that.
"We have world-class players in every position and I think that's very important to have. This club is one of the biggest clubs in the world, so you're obviously going to have that."
Lindelof's first season in English football has revealed to the former Benfica man just how demanding the Premier League is, and he was a starting member of the team which was dumped out of the Carabao Cup by Championship side Bristol City before Christmas.
That comes in some contrast to Portugal, where aside from a title apiece for Beleneses and Boavista, only Sporting Lisbon, Benfica and Porto have ever won the top division - and eight of the current 18 teams' top stadia are under 10,000 in capacity.
"Every game is difficult here," Lindelof said. "Every opponent is going to work hard, fight for 90 minutes to try to get three points, and that's what makes the Premier League such a good league, the level of competition. It was a bit different in Portugal, we had only a few big games during the season.
"We want to win as many games as possible and of course, you always want to come first. But if not, second is there, and that's what we have to work for.
"We're improving as a team every day. It's important for us to play a lot of games, and just keep going."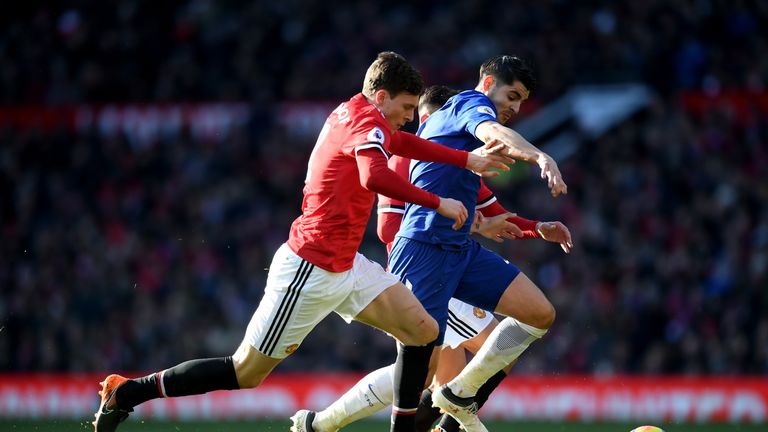 Mourinho's decision to grant an unusual request from his defender shows his trust of Lindelof extends beyond the football field.
Managers are not known for encouraging dangerous hobbies, but he has been happy to accommodate a taste of home for the Sweden international with the help of Manchester Storm, the city's local ice hockey side.
"I played it a lot when I was younger, it's not so dangerous for me but I think that's why," Lindelof said, "I do miss it. When I was younger, I played it, it's a sport I really love.
"I still miss it but I'm here doing my dream and I'm very happy. I think I was pretty good, it was a fun time for me to go out on the ice and play with them!"