Manchester United midfielder Scott McTominay opts to play for Scotland
Last Updated: 04/03/18 7:00pm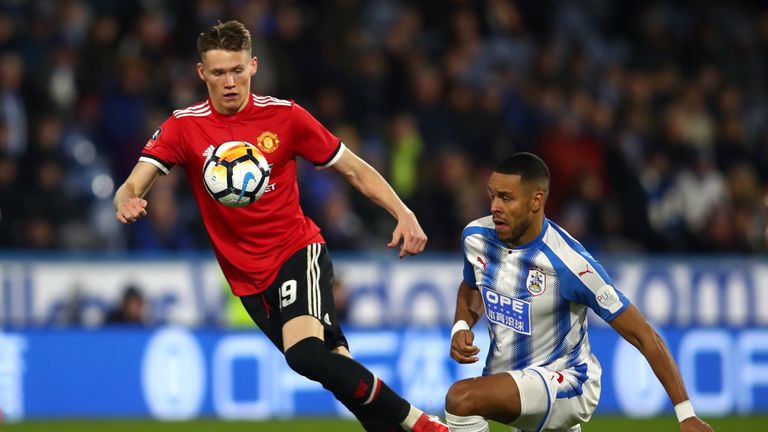 Manchester United midfielder Scott McTominay has opted to play for Scotland at international level, according to Sky sources.
McTominay, whose grandparents are Scottish, also qualifies to play for England but has chosen to play for Scotland following talks with new manager Alex McLeish.
England boss Gareth Southgate also met with the United midfielder, who was born in Lancaster, in an attempt to persuade him to play for the country of his birth.
The 21-year-old has not played for either country at any level but has attended training camps with Scotland youth-age groups without ever being selected for a squad.
McTominay has made 15 appearances for United in all competitions this season, four of those coming in the Champions League, and has recently kept his place ahead of £90million Paul Pogba.
United boss Jose Mourinho urged McLeish to make securing McTominay his priority soon after he was presented as Scotland's long-term replacement for Gordon Strachan last month.
Mourinho, who gave McTominay his senior debut, has revealed the youngster asked for his advice on which nation to pledge his allegiance to, but the Portuguese insists it is a matter he must discuss with his family.
"I've given him my advice but I think the advice of his parents is more important than mine," said Mourinho.
"His own heart is more important than my advice, because mine is purely from a career point of view.
"More important than his career is his feeling, his family's feeling and also the overall situation with him."