Gary Neville says Liverpool can take positives from defeat to Manchester United
Last Updated: 11/03/18 10:00am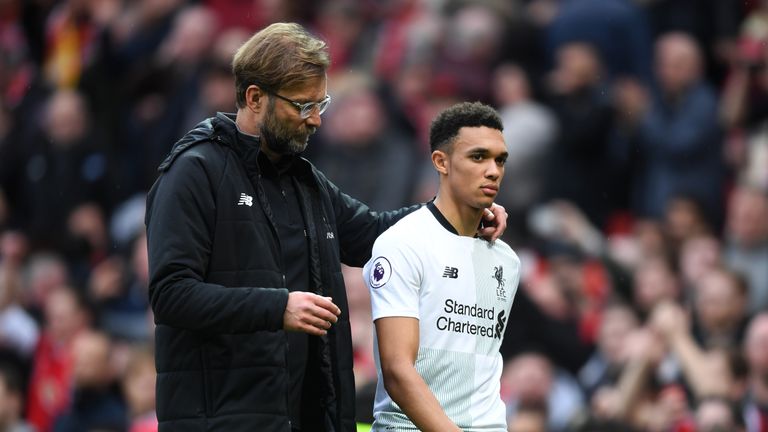 Gary Neville insisted Liverpool should not be too downhearted after their 2-1 loss to Manchester United on Saturday.
Marcus Rashford's first-half double proved decisive at Old Trafford, with Liverpool unable to find a leveller after Eric Bailly's own goal.
The defeat left Liverpool five points behind their rivals in third place, but Sky Sports pundit Neville said Jurgen Klopp can take positives from how his side competed.
"You can never say it's acceptable to lose to Manchester United, you can never say it's a good feeling, but they will probably have as good a feeling as you could have in losing a game against Manchester United," he told The Gary Neville Podcast.
"They will be disappointed, as will Jurgen Klopp, but they will point to those two goals and say, 'Well they didn't cut us open, they didn't destroy us. It was two really poor goals, and we knocked at the door and should have had two penalties'. I'm sure Jurgen Klopp will say that.
"He'll take the good out of that game. He won't come away from it thinking, 'My players aren't up to it, to playing at Old Trafford, they're not ready for this'. They did play well. They dominated the ball."
Neville did concede, however, that Liverpool's defensive errors for Manchester United's goals were a cause for concern.
"[Virgil] van Dijk played quite well but you have to be concerned when you conceded two goals that were so sloppy," he said. "They could have gone 3-0 down, the Juan Mata chance was a big chance.
"I think Klopp will have that thing in the back of his mind that we could have conceded three goals, three big chances. You can't win leagues, you can't win big competitions when you are soft-centred and they have to fix that. They can't give goals like that away in big games.
"But, they still played well and they still looked a threat. They are on the up. There are the questions this week about Jurgen Klopp and Mauricio Pochettino having not won any trophies, but they are going in the right direction and they are doing the right things.
"I don't think Liverpool should be devastated leaving Old Trafford in the sense that they can't compete at this level because they can and they have shown that today."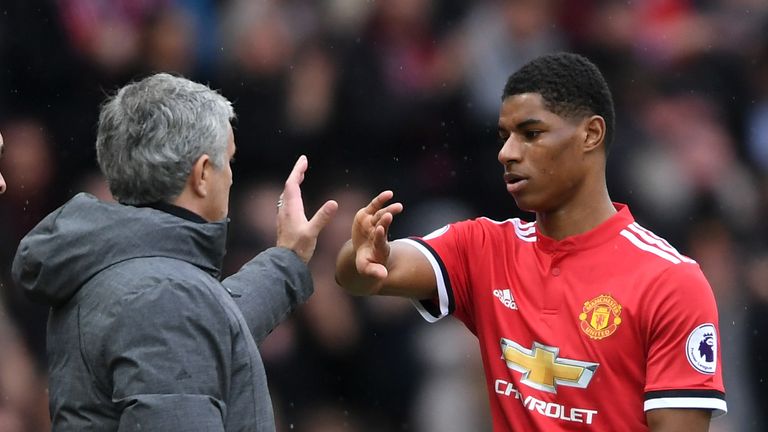 Jamie Carragher, meanwhile, urged Liverpool to be more "streetwise" in future, insisting they made it too easy for United to slow the game down in the closing stages.
"The stupid fouls Liverpool gave away in the second half just played straight into Manchester United's hands," said the Sky Sports pundit.
"The one [Dejan] Lovren did on [Marouane] Fellaini was unbelievable. He fouled him twice, head completely gone.
"I mentioned streetwise a few months ago when talking about Liverpool. They have to bring that into their game because what happened there [in the] second half, they couldn't stop giving stupid fouls away.
"That's when you need someone on the pitch to keep moving the ball and wait for an opening, not play into United's hands and let them slow the game down, which they did brilliantly in the second half."