Cristiano Ronaldo sends Man Utd's Marcus Rashford signed shirt
By Chris Reidy
Last Updated: 25/04/18 10:53am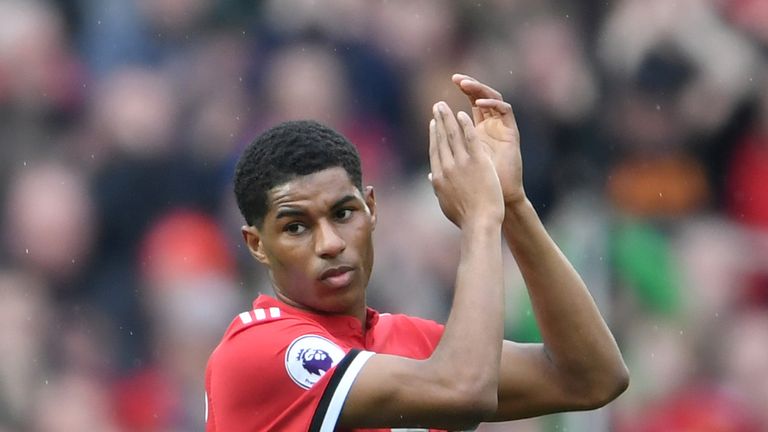 Marcus Rashford has thanked Cristiano Ronaldo for sending him a signed Real Madrid shirt.
Rashford made his third domestic final with Manchester United this weekend after coming off the bench in the 2-1 win over Tottenham, and received a shirt from Ronaldo with the message: 'To Marcus, keep up the good work'.
The gift from Ronaldo clearly delighted the 20-year-old, who has previously admitted his admiration for the five-time Ballon d'Or winner.
Speaking to the Telegraph last year, Rashford said of Ronaldo: "I used to watch a lot of him growing up, all of his games.
"He was a top player who won a lot of things in his career, so when you know he's saying good things about you then it really stands out.
"I watched all those clips on YouTube and my first-ever game that I saw live, he was playing in it. It was at Old Trafford and I always remember it. It was in 2003. He scored a hat-trick.
"I was only young, I was five. He was my brother's favourite player, that's why I've grown up watching so much of him and his games."