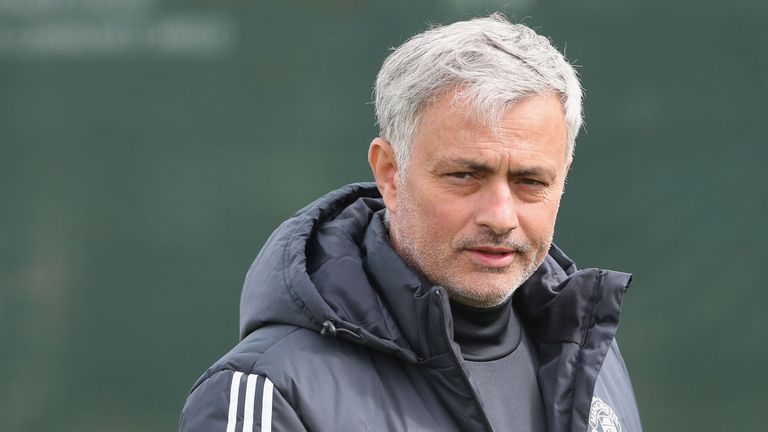 Jose Mourinho says he is open to an extended stay at Manchester United, but admits there is no way he can match Arsene Wenger's longevity.
Mourinho, whose longest previous stint was three years and three months in his first stay at Chelsea, will come face to face with Wenger for possibly the final time at Old Trafford when Manchester United host Arsenal on Sunday, live on Sky Sports.
Wenger, 68, will end his 22-year reign as Gunners boss at the end of the season and while Mourinho knows there is no chance of matching that mark, he also has no intention of leaving his current role just yet.
"I would see myself doing it but the new concept of media, social media, the pundit industry, the way people can express and influence opinion, it is too much pressure - not just for the manager - but also for the club," said Mourinho.
"It is impossible for someone to resist for a long time, especially without any kind of success.
"To stay a manager, to have four or five years to try to get a trophy and to improve the team, I don't think you allow that any more."
However, Mourinho is adamant he has no intention of curtailing his role at Old Trafford, suggesting he has every expectation of soon eclipsing his three years at Stamford Bridge.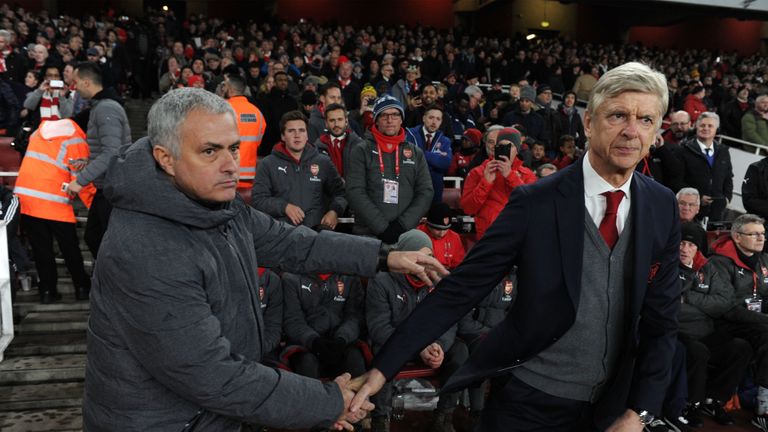 "At other clubs, I was already thinking 'what next?"' added Mourinho.
"I had things I really wanted to do - I had to go to Italy, I had to go to Spain. At this moment, there isn't anything around the corner and I don't want to do anything different to what I am doing now."