Jose Mourinho laid into his Manchester United players following the 1-0 defeat by Brighton, and said some of his stand-in players proved why they are not picked every week.
Anthony Martial and Marcus Rashford started at the Amex Stadium on Friday Night Football, with Romelu Lukaku and Alexis Sanchez not involved, but both struggled to influence the game as Pascal Gross' header secured Brighton's Premier League survival.
Paul Pogba also put in a below-par performance, among several others, but Mourinho reserved his criticism for the replacements, without naming names.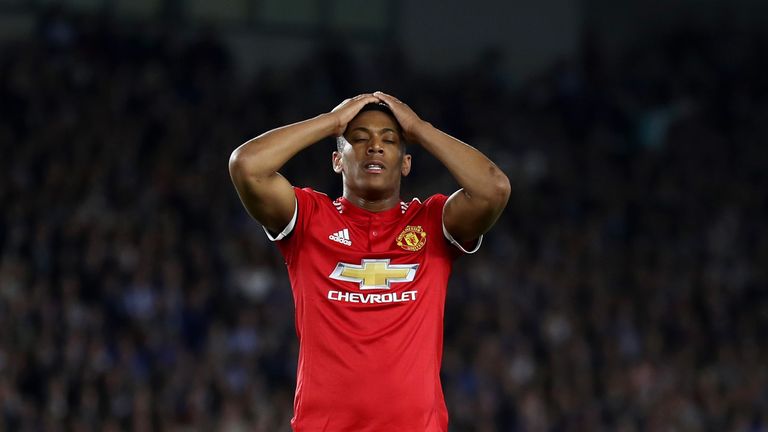 There have been several calls for England forward Rashford to start in more games after his playing time was reduced following the arrival of Sanchez, while Martial has started 17 Premier League games this term.
A disappointed Mourinho told Sky Sports: "Not good enough, because the players that replaced others did not perform at a good level, and when individuals don't perform at a good level it's difficult for the team to perform at a good level.
"So maybe now you understand why some players play more than others, and you don't ask all the time why A, B and C don't play more."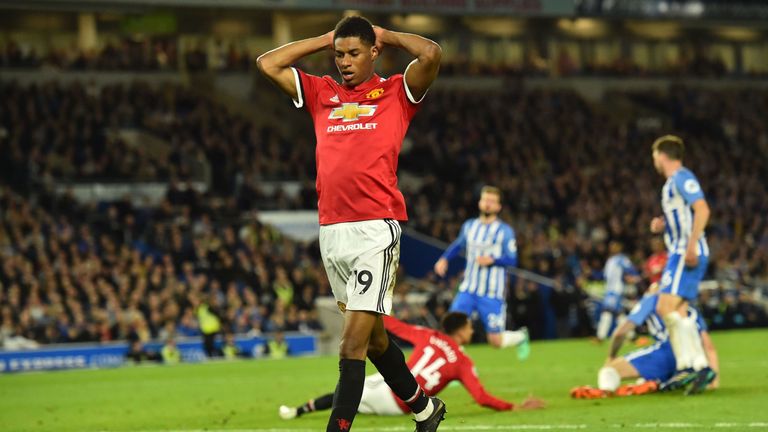 Asked if he was disappointed with the showing, Mourinho added: "I wouldn't say disappointed, because I know them, but I thought for some of them the possibility to start the game, to give reason to the ones who all season have been critical towards my choices.
"Why always Lukaku? Why always Lukaku? Why always Lukaku? You have the answer why always Lukaku! So why always this? Why always this? You have the answer why always this!
"Probably we are not as good individually as people think we are, and I keep saying, if you manage to finish second, it is great, more than great if you manage to finish second. But now we need four points and we must try to get them."
Mourinho's United should finish second in the Premier League, barring a complete collapse in the final two games, in his second season at the club before the FA Cup final against Chelsea later this month.
The Portuguese manager claimed he had informed his players how Brighton would play, and said their opponents had more appetite and strength than his side.
"My players, if you ask them, they will tell you that I told them before the match what was going to happen, and at half-time," said Mourinho. "I knew it, and I told them, but that's what we got.
"Overall the attitude from the first minute and in the first half, they were obviously stronger than us, more appetite, they felt the game with different emotions. I didn't succeed in persuading my players the four points we need to finish second doesn't look very important for my players. For me it is, but for some of my players it doesn't look very important.
"Obviously for Brighton boys, the points mean a lot for them, and enough for them to give absolutely everything they have to give. So they got the bonds of their attitude."
Get the end of season drama and all of next season with two Sky Sports football channels for the price of one