Chelsea's lack of leaders has been their undoing, says Wayne Bridge
Last Updated: 19/05/18 7:46am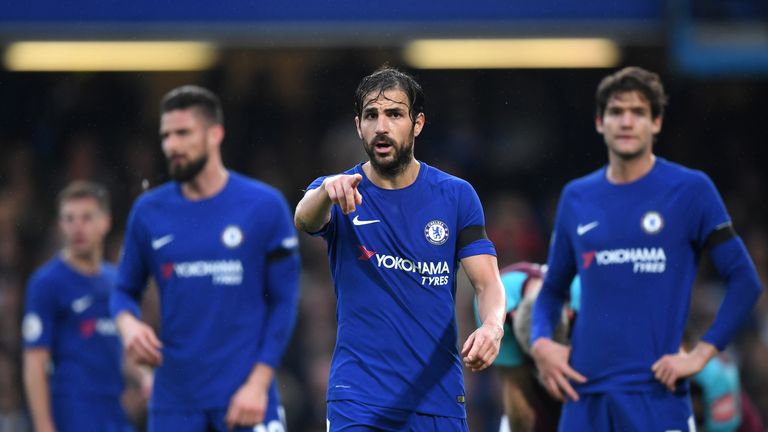 Wayne Bridge speaks to Sky Sports about Chelsea's leadership issues, Manchester City's storming season under Pep Guardiola, and why his old manager Jose Mourinho will be confident of guiding Manchester United to FA Cup glory on Saturday...
Wayne Bridge is not short of options as he reels off the names of some of the leaders he played with at Chelsea. "When I think back to that time, I think of a whole team of leaders," he says. "We had Michael Ballack, Didier Drogba, Claude Makelele, John Terry, Frank Lampard, Ashley Cole…"
The list goes on, but times have changed.
This season, Bridge says, a leadership vacuum on the pitch has been one of the biggest factors behind his old club's dismal Premier League title defence. Terry left Chelsea last summer along with senior team-mates Diego Costa and Nemanja Matic. New recruits have failed to fill the void and previously reliable performers have not met their usual standards.
"I think there is definitely a leadership problem, 100 per cent," says Bridge. "I look at Chelsea now and I don't see a lot of leaders. I think it's something they need to address if they are going to compete for titles. They need to spend money and look to bring in those types of players.
"Not just good-quality players, but players who have got a bit of character, players who can lead the team through difficult moments. You don't just want one player leading the team. A major part of being successful is having a group of players who can provide leadership."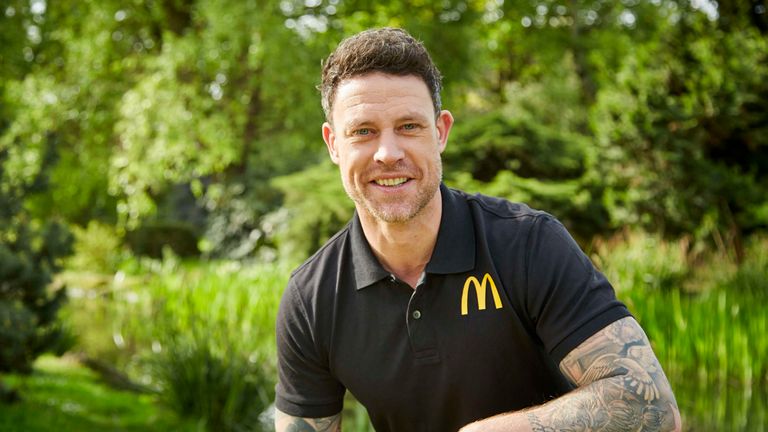 Chelsea finished the season in fifth place, 30 points behind Manchester City, and the job of rebuilding the team is likely to fall to a new manager, with Antonio Conte expected to leave the club regardless of what happens in Saturday's FA Cup final against Manchester United.
To former left-back Bridge, who played under four managers during his spell at Stamford Bridge between 2003 and 2009, it would be no surprise.
"He came in and did really well last year and everyone wants long-term stability, but I've said for a while that I didn't think he would be there next season," he says. "I look at the signings the club made. When Conte has talked about them, he has never been that positive, which suggests he didn't sign them himself. From the outside, it looks like there have been issues there.
"It's difficult for clubs. When you've got a team that's doing really well and all of a sudden you have a dip, sometimes you can leave it too late to make a change, a bit like Southampton nearly did with Mauricio Pellegrino. I'm glad I don't have to make those decisions. A long-term manager is a better option than a short-term one, but you've got to get the right man."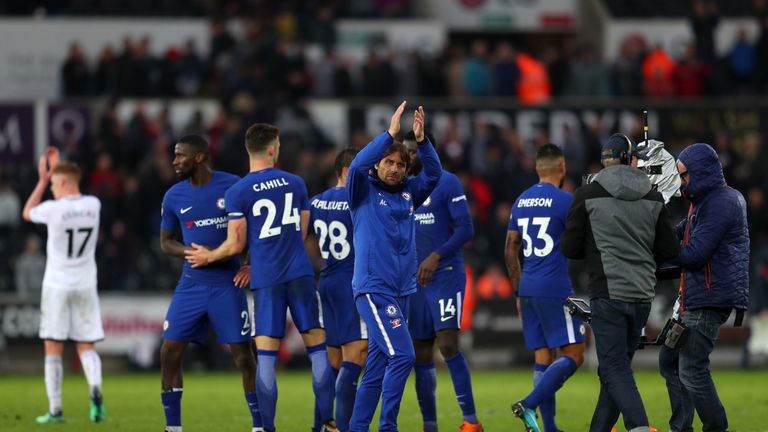 Bridge, who went on to have spells with Manchester City, West Ham, Sunderland, Brighton and Reading before retiring in 2014, hopes Chelsea can find that man this summer, but he accepts that closing the gap on Pep Guardiola's City will be a huge task for anyone.
"With Manchester City playing as they have been, I don't think Chelsea would have won the league this season even if they had played like they did last year," he says. "City are obviously a very different team now to when I was there, but it's great to see that my old team-mates David Silva and Sergio Aguero are still so important. Their quality is just unbelievable.
"Guardiola just looks like he improves players. I look at someone like Raheem Sterling and I think he has just come on leaps and bounds. Kyle Walker had a lot of pressure on his shoulders with his big move from Tottenham, but he has slotted right in. The manager has helped with that.
"The rest of the top six already have a lot of catching up to do, but if City can keep the players they want to keep and bring in more additions, then they might become unstoppable. The players love Guardiola's methods and it shows on the pitch. I think every player would like to work with him."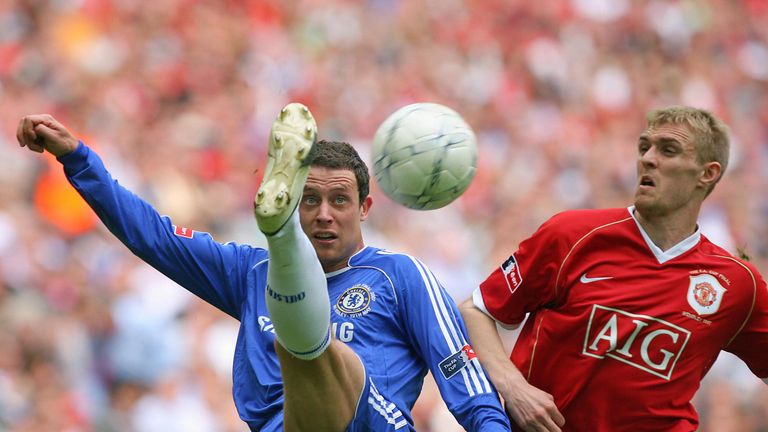 While City bask in the glow of their 100-point Premier League triumph, Chelsea must pick themselves up from Sunday's 3-0 loss to Newcastle in time for the FA Cup final. It represents an opportunity for Conte to go out on a trophy-winning high, but Bridge knows just how difficult it will be with his old manager Jose Mourinho, winner of 12 out of 14 career cup finals, in the opposition dugout.
"That man just knows how to win games when he wants to," says Bridge, who started Chelsea's FA Cup and League Cup final triumphs under Mourinho in 2007. "A lot of Manchester United fans haven't been overly impressed, but he's working with what he's got and he's up against some very, very good teams. I think he's still a really good manager.
"He knows how to get his team to play how he wants. It might not be pretty sometimes, but it gets results. Tactically he is amazing. I actually didn't find him to be that negative at Chelsea. We worked on defensive shape but we also worked on attacking shape. There were always different options.
"He would go through the opposition in so much detail. He was really good at geeing you up before the game and he always knew when you needed a kick up the arse at half-time, too. He made us difficult to beat and I'm sure he'll do the same for Manchester United at Wembley."
Bridge will be a keen observer on Saturday. The 37-year-old is enjoying time away from football with his pop star wife Frankie Bridge and their two young children, but he is speaking to Sky Sports at the launch of the FA and McDonald's Grassroots Football Awards, so could a return to the game be on the cards?
"I am thinking about doing my coaching badges and seeing if I enjoy that, because I do miss the game," he says. "The problem for me is that I like doing something rather than sitting and watching. It doesn't feel like a natural move for me at the moment, but I want to give it a go. If I do, then the way I am now and with my young family, I would love to do something with kids."
Perhaps Bridge will one day help to develop future generations of Chelsea leaders, but for now he simply hopes to see their current crop step up and finish a disappointing campaign on a happy note at Wembley.
"Conte will want to go out with a bang if he is going," he says. "They have been inconsistent all season, but they do seem to bounce back after a few poor performances. Hopefully they can produce a result."
Wayne Bridge was speaking at the launch of the 2018 FA & McDonald's Grassroots Football Awards. Nominate any deserving grassroots heroes at www.mcdonalds.co.uk/awards