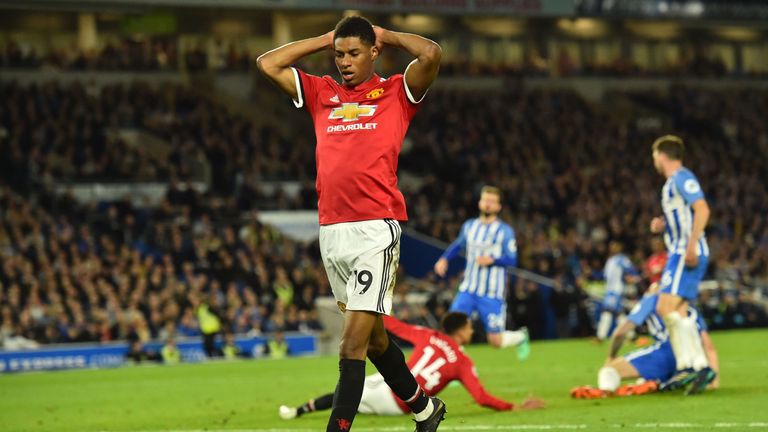 Andy Cole has urged Marcus Rashford not to be discouraged by his lack of game-time for Manchester United and to learn from his experiences.
Rashford has struggled to secure a regular spot in the first-team under Jose Mourinho, but has still managed to score 13 times for the club this season.
The 20-year-old forward did not start a single Premier League game between the Boxing Day draw with Burnley and the win over Liverpool on March 10, when he scored twice in a 2-1 victory at Old Trafford.
Former United striker Cole says Rashford has a right to feel frustrated but has urged the youngster to focus on his own game, rather than searching for excuses elsewhere.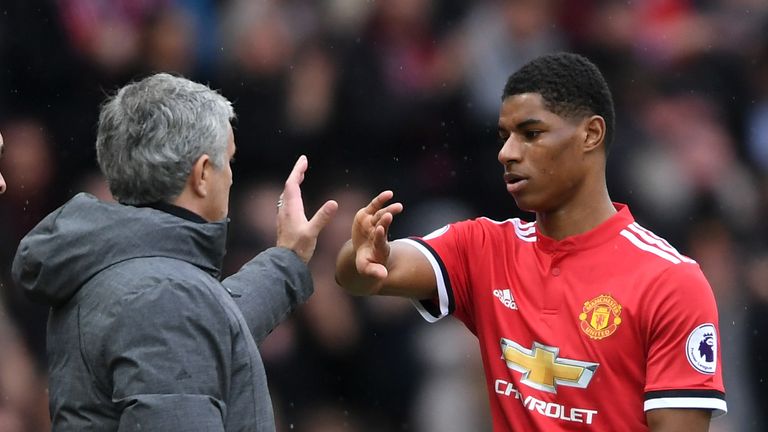 "It's been a sticky one for him this season, it really has," Cole said. "(He's had) not as many minutes as he would have liked.
"With Marcus, he has to focus his mind on learning and improving and wanting to become a better player.
"Sometimes when you don't get minutes your mind goes elsewhere because you're worried about getting minutes. Then, when you do come on, it's difficult to try and get into a game or when you start you put yourself under massive pressure.
"If he's prepared to learn and work on the things that got him into the team in the first place, he'll be okay. You've got to still want to learn, still want to improve.
"It's all about minutes. When you do something like (the Liverpool game) and get left out of the team, it's in your nature to question yourself, why you're not in the team.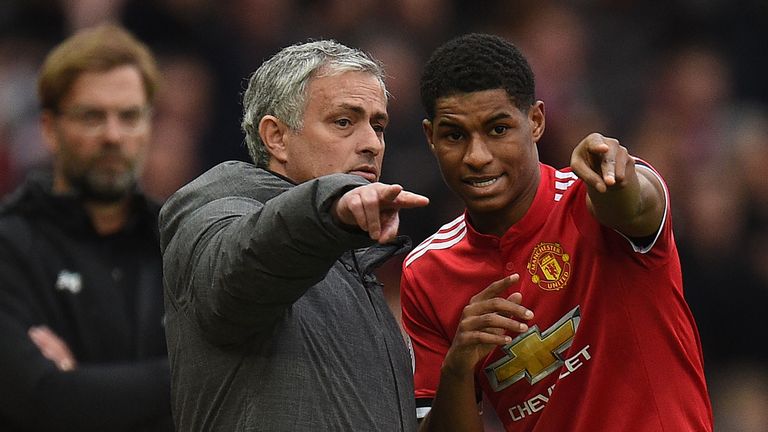 "The first person you'll always ask that question is to yourself. No doubt he will have been disappointed that he didn't go on a bigger run."
Rashford's chances have been limited by the form of Romelu Lukaku and Cole has been impressed with the Belgium international's impact since his arrival at Old Trafford at Everton.
"I think he's had a fantastic season; it's not been easy to score in this team," Cole said. "I'm not going to sit here and say we've been free-flowing, created a lot of chances, because we haven't.
"I've looked at him this season. First year, he's played all of the games, not had too much rest. For his first season I think he's done brilliant."