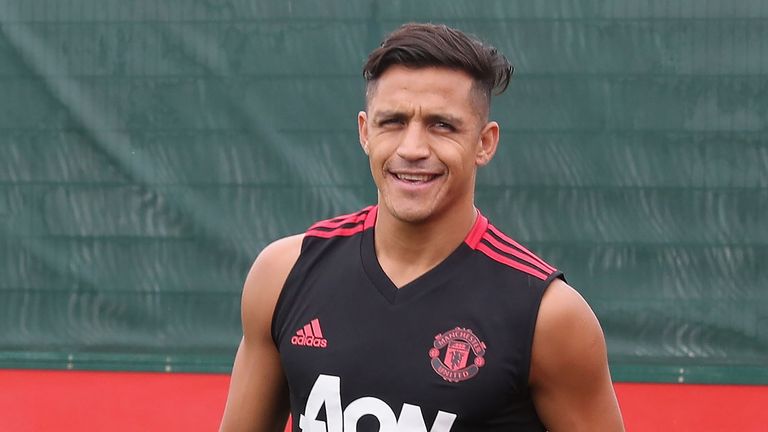 Manchester United have confirmed Alexis Sanchez's visa issue has been resolved and he will now travel to the United States.
The United squad are already in the States but Sanchez was initially denied a visa, having accepted a 16-month suspended jail sentence in Spain earlier this year for tax fraud.
No one found guilty of fraud can be granted a visa to enter the US but a waiver scheme exists.
The Chile international will now fly out to Los Angeles to join his team-mates and could feature for United against San Jose Earthquakes on Sunday.
Sanchez, who has been training at Carrington while United officials have worked to get him a visa to enter the US, had earlier on Thursday posted a photo of himself and United's head of recovery and regeneration Robin Thorpe, above which he wrote: "The last training in Manchester. Soon [USA flag picture].".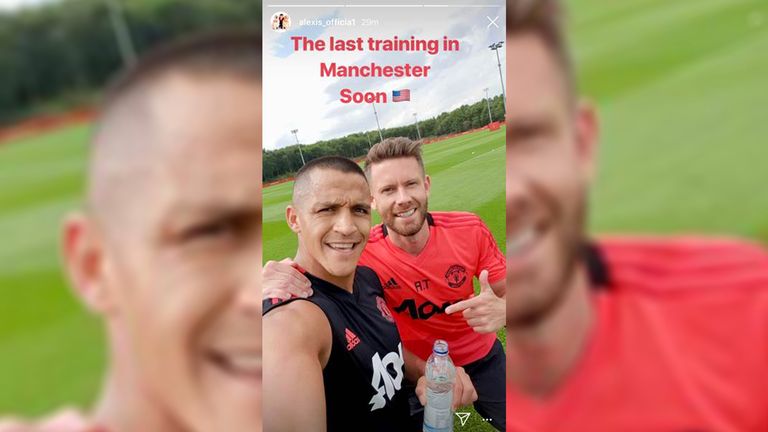 The Sanchez situation has been concerning United boss Jose Mourinho, who intends to begin the season with him alongside Juan Mata and Anthony Martial in United's attack, with Romelu Lukaku, Paul Pogba, Marcus Rashford, Jesse Lingard and Marouane Fellaini set to receive an extended break following the World Cup.
"He's very sad," said Mourinho on Wednesday. "It's not good for him or me, not good for anyone.
"There is no one to blame - the club is making an effort. "I have to respect the US authorities in their process of selection of visas. I hope he will come to join us.
"It's important to work with [Juan] Mata, [Anthony] Martial and Alexis as they will be the players we think that will start our season in attack."
United play the first match of their pre-season tour against Club America at 3am on Friday morning at the University of Phoenix Stadium, before further games in the US against San Jose Earthquakes, AC Milan, Liverpool and Real Madrid.