Jose Mourinho concludes he did not learn anything from Man Utd pre-season tour
Last Updated: 01/08/18 7:32am
Jose Mourinho says he "didn't learn anything" from Manchester United's pre-season tour because he already knows about his players.
It has been a tumultuous trip to the USA for the United manager, who has had complaints about most things when asked, including missing key players, extended holidays and transfers.
But his trip ended on a high as United beat Real Madrid 2-1 in Miami in the International Champions Cup, although Mourinho does not believe he has gained any knowledge about his included first-team players.
"I didn't learn anything [from the tour]," he said. "I know what Ander Herrera, Juan Mata and Alexis Sanchez are.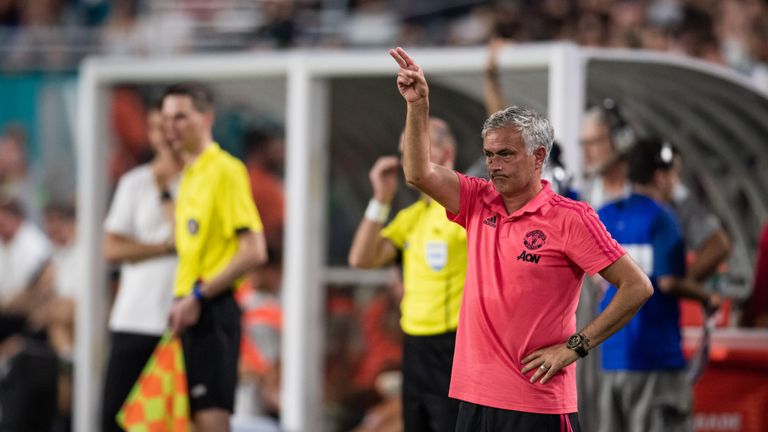 "I know the kids are very young and need time to grow up, I know my players gave everything and in the last 15 minutes, we are dead and they bring on Toni Kroos and Asensio and Isco and I thought we wouldn't resist but we did.
"That's the spirit we need, because our first two or three weeks in the Premier League are going to be really hard for us... we didn't prepare for that."
Mourinho hailed his players effort after ending a gruelling two-and-a-half-week schedule with a victory, and set his sights on the new Premier League season.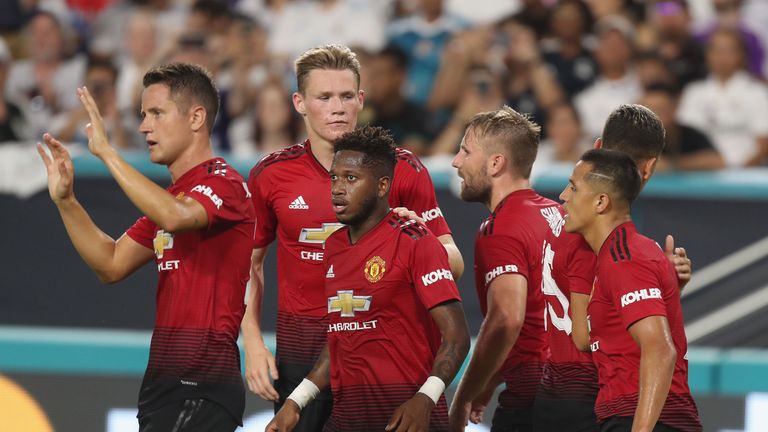 "People like Herrera, Bailly, Darmian, Mata, all these guys, were phenomenal during the whole pre-season, playing almost every minute of every game," the United boss added.
"The game today - if we win 2-1, we lose 2-1 or draw 2-2 - it doesn't change anything but of course I know the players and I know I can count on them.
"I know that these guys are amazing professionals and I know that they give everything for the club, for the prestige of the club. The guys were absolutely phenomenal.
"My players were amazing in their effort but we have more effort in front of us because in a few days, we go to Munich and in 10 days, we start the Premier League."