Alexis Sanchez sees Leicester opener as 'must-win' for Man Utd
Watch the match live on Sky Sports Premier League
Last Updated: 08/08/18 5:01pm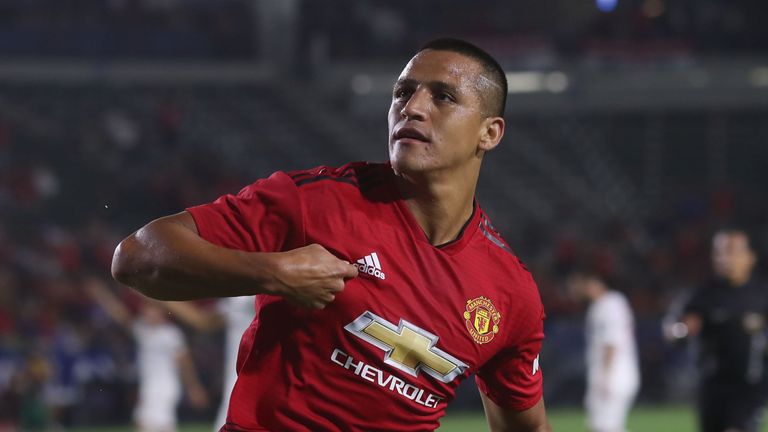 Alexis Sanchez sees Manchester United's Premier League opener against Leicester on Friday as a "must-win" game.
The 2018-19 Premier League season will get underway at Old Trafford as United host Leicester on Friday Night Football, live on Sky Sports Premier League.
A number of United's players were involved in the latter stages of this summer's World Cup and manager Jose Mourinho has been outspoken about his desire to add more signings to his squad before Thursday's transfer deadline.
Nevertheless, Sanchez is adamant that regardless of who starts the game, United's players will approach the game expecting to win.
"It's always a tough game against Leicester but every game is tough in the English league," Sanchez said. "We're just hoping that we can give a good account of ourselves on the first day.
"We might not be able to count on everyone who's been playing at the World Cup but everyone who has had a full pre-season is keen and eager to get going and hopefully we'll be in good form.
"It's a must-win game but with Manchester United you're obliged to win every encounter you go into, we have to prove we are one of the biggest clubs that exists on the world stage.
"We've got some quality players and let's hope we can really show that on Friday."
Get Sky Sports' dedicated football channels for over 500 live matches this season - find out more