Jose Mourinho needed more from Manchester United owners in transfer window, say fans
By Zinny Boswell
Last Updated: 10/08/18 5:47pm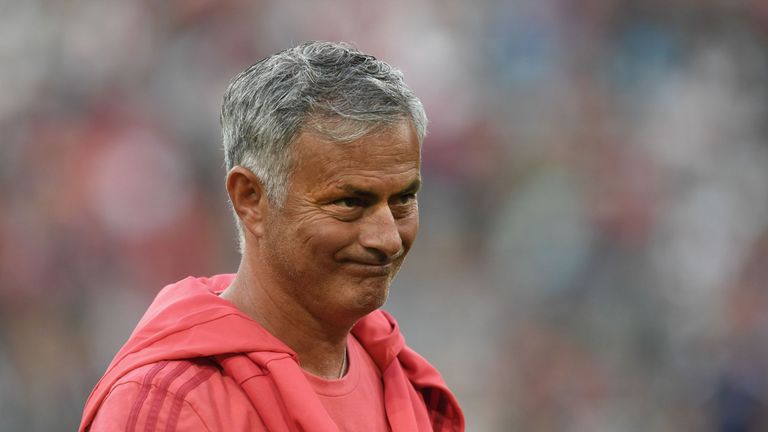 Manchester United Supporters Trust vice chairman Sean Bones believes Jose Mourinho has not had sufficient backing from the club's owners.
Mourinho cast a forlorn figure during pre-season - complaining about a reduced number of first-team players due to their World Cup exploits, the absence of Anthony Martial and a lack of new signings.
However, while in the United States, Mourinho was still confident of one more arrival with a central defender at the top of his list, but deals for Harry Maguire, Yerry Mina and Toby Alderweireld failed to materialise.
Mourinho: Nothing has changed at Utd
With Fred the only first-team addition made over the summer, Bones feels the owners have left Mourinho a huge task to mount a title challenge with his largely-unchanged squad.
"Obviously it is the job of the owners to put the manager in the best possible position to win the league," Bones said.
"At the beginning of the season every supporter is optimistic, no team has a divine right to win, Leicester have proved that anyone can win it.
"But, what you want is your owners to put your manager in the best possible position to have a tilt at winning the league and obviously we have fallen short of that.
"His body language has not been particularly good. He doesn't look happy, he's saying that he is but his body language tells a different story."
Bones is confident Mourinho is improving the side, but has demanded more support from the owners to match the ambition of the supporters.
"The owners have to give a little bit more," he added. "We are moving in the right direction, we came second last year. But, Manchester United want to win trophies, want to win the league.
"A lot of these owners want to keep the revenue streams up, so third or fourth [is fine], like Arsenal especially. But we don't want that we want United to be competitive, win all the trophies and go for everything."