Justin Kluivert wise to join Roma as Manchester United 'too big a jump', says dad Patrick
"I think United would have been too big a jump. Roma are an important club but the pressures are less" says Patrick Kluivert on Justin's summer move
Last Updated: 29/08/18 3:35pm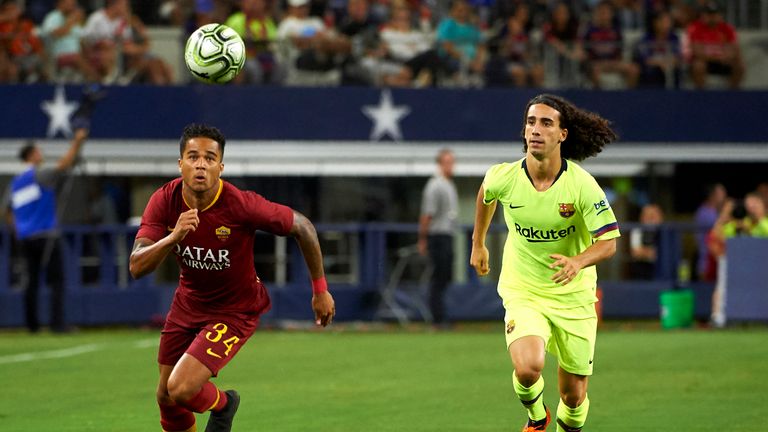 Patrick Kluivert believes his son Justin made the ideal move joining Roma this summer, saying a transfer to Manchester United would have been "too big a jump".
The 19-year-old was linked with United after scoring 10 goals in the Eredivisie for Ajax last season, but signed a five-year deal with Roma in June.
Kluivert Snr claims he wanted his son to remain in the Dutch league for another season to continue his development but thinks he will benefit from being under less pressure in Italy than the Premier League.
"I think United would have been too big a jump," the Netherlands, Ajax, AC Milan and Barcelona legend told Gazzetta dello Sport.
"Roma are an important club but the pressures are less. Roma don't have to win at any cost and it is a club that is used to good football.
"It is the ideal place for Justin right now. He doesn't talk much, but he's someone who knows how to listen and is motivated.
"I wanted him to stay at Ajax for another year, but he made his choice."
Kluivert made an immediate impact for his new club at the weekend after his cross set up Edin Dzeko for the match winner in the opening Serie A game against Torino.