Manchester United unveil pink away shirt for 2018/19 season
New shirt pays tribute to local newspaper The Football Pink, which closed in 2007
Last Updated: 29/08/18 1:23pm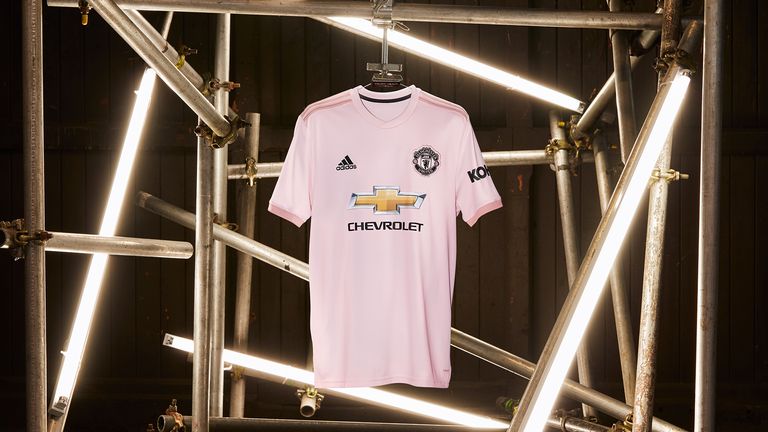 Manchester United will wear pink shirts for the first time this season after the club's new away kit was unveiled.
United's new kit pays tribute to Manchester's rich newspaper heritage, with the new Adidas shirt inspired by the defunct publication, The Football Pink.
A favourite among United fans, The Football Pink was created by the Manchester Evening News and went out on Saturday afternoons until its closure in 2007.
Featuring a new reworked performance silhouette, the new kit design combines a colour firmly part of United's rich football heritage with a contemporary pastel trend to create a shirt that is designed for ultimate wearability and style.
A small number of fans will be able to get their hands on the kit at special events in Manchester on August 28 and 29, before going on general sale on September 13.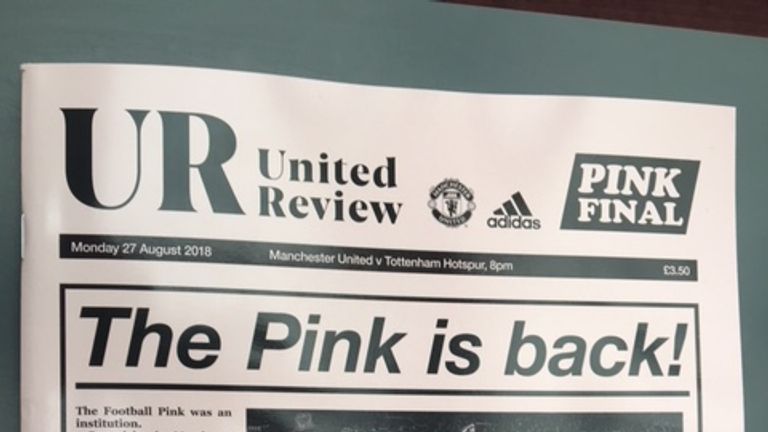 The matchday programme for Monday's Premier League clash against Tottenham included a wrap-around with the headline of 'The Pink is back!'
"Its legacy endures and this season The Pink rides again," said the front page of United Review. "Not just in the hearts and minds of the fans, but on the backs of their heroes too."
United slumped to a 3-0 defeat at home to Spurs on Monday as they lost two of opening three Premier League games for the first time since 1992.