Marouane Fellaini can play a key part in Manchester United's season, according to Danny Higginbotham
Higginbotham thinks Fellaini can play a key role for Jose Mourinho's side
Last Updated: 14/09/18 8:51am
Danny Higginbotham does not think Marouane Fellaini gets the credit he deserves at Manchester United, saying he can play a key role for Jose Mourinho's side going forward this season.
Defeats to Brighton and Tottenham piled the pressure on Mourinho and his side, but that was eased with victory at Burnley just before the international break.
Fellaini was brought in to partner Nemanja Matic at Turf Moor and Higginbotham, speaking on The Debate, thinks it's something that Mourinho will use going forward, starting against Watford on Saturday.
"It's no secret that Mourinho wanted a centre-back in the summer and in my opinion, the reason was to score more goals," he told The Debate.
"I know it sounds a bit bizarre but if he'd have got that commanding centre-back that he wanted then there would have been less responsibility on the likes of Alexis Sanchez, Jesse Lingard, Marcus Rashford and Anthony Martial to come back and do some of the dirty work. However, he just doesn't trust his central defensive partnership.
"What we saw against Burnley, and I think it's something we will see against Watford as well, is that he had his two centre-backs Victor Lindelof and Chris Smalling and he got Matic and Fellaini to just sit in front. If anything Matic was the one that went a little bit further forward.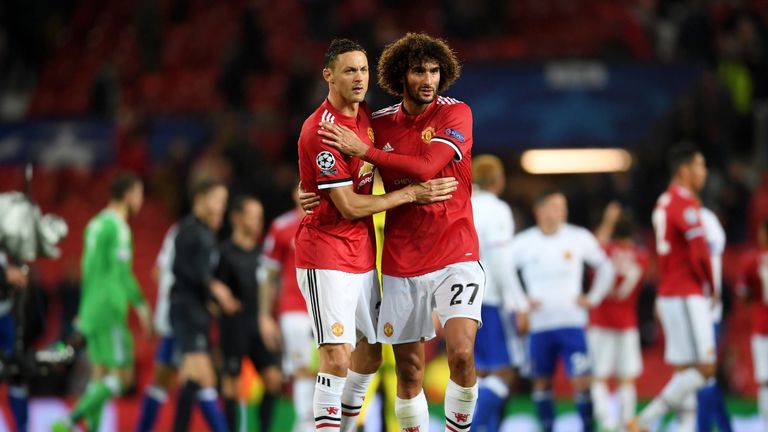 "Now, against Brighton and Tottenham, Lukaku was unbelievably isolated," he added. "He was up on his own and had no support, but what happened was the knock-on effect of having Fellaini and Matic in front of the two centre-backs was that Shaw and Valencia could play as wingers.
"And because they were playing as wingers and giving them width, in the first 45 minutes Sanchez, Lingard and Lukaku, their movement was irresistible. It was absolutely brilliant and it came about because you had this defensive box.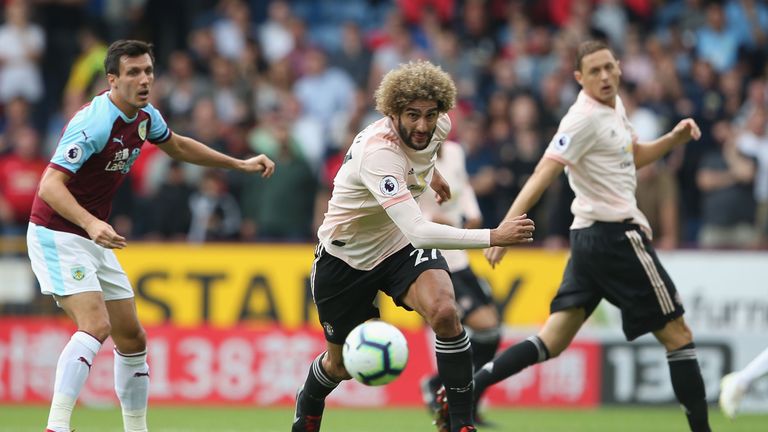 "Fellaini went on numerous occasions to the right back position. Matic went to the left-hand side and they protected the two centre-backs which allowed the other players to play 10 to 15 yards higher up the pitch and get around Lukaku."
Higginbotham went on to explain that Fellaini doesn't get the credit he deserves at Old Trafford because of his style of play, but he thinks that style could be very useful to Mourinho for the rest of the season.
He said: "Just because he's not pleasing on the eye he doesn't get the credit he deserves. What he does do is he allows players in front of him to go and express themselves.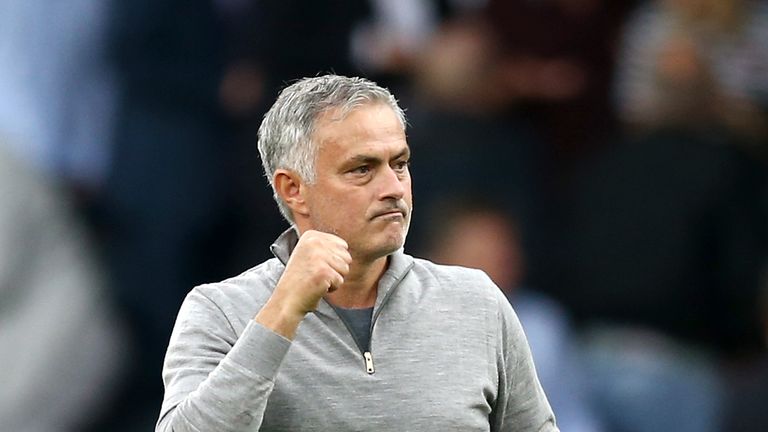 "Would he be playing if Mourinho had got the centre-back he wanted? Possibly not but this is probably Mourinho's way of saying what I can do is keep us defensively strong whilst also going forward and scoring goals."
Ian Wright, who was a guest on The Debate alongside Higginbotham, thinks Fellaini can change the negativity that surrounds him as long as he continues to put in performances like the one he produced against Burnley.
"He gets a hard time simply because of the money he came in for at the time," the former Arsenal striker said. "It was a lot of money then and it's to do with the fact that he was signed during David Moyes' tenure.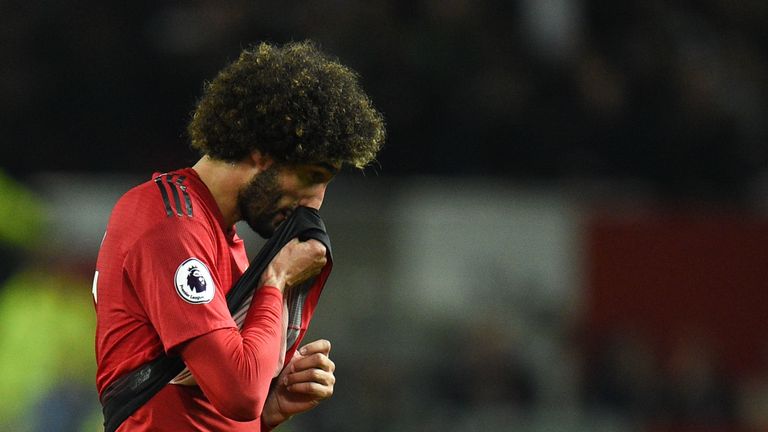 "It wasn't the signing the fans wanted so he came into a very negative atmosphere. That's why they feel how they do about him but once they get past that, and I think Mourinho is doing his best to try and help him with that, and they see the performances he puts in, especially against Burnley.
"He then just needs to put those kind of performances in against the teams in the top six and then people will start to realise. He was the butt of everyone's jokes but we saw Louis van Gaal use him and we've seen Mourinho use him. It says to me it's because they know he offers something and that's why he gave him a new deal."
Watch The Debate every weeknight from 10pm on Sky Sports Premier League. On Friday David Prutton is joined by Phil Thompson and Tim Sherwood!